Diary
Rotary Club of Plimmerton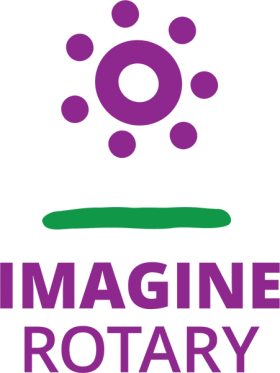 Messages from the President
President Denise welcomed members back to the start of the new calendar year. She, and all the members, congratulated Euon on achieving his QSM.
Denise reminisced about the end of year events, all of which had been very well-organised by willing helpers and were a great deal of fun. She also outlined some of the ideas that she and Tania are working on in preparation for the celebration of our 50th Anniversary of Service in May. She briefly mentioned such possibilities as
a commemorative book of photos, reflections from Past Presidents,
acknowledgement of Paul Harris Fellows, purchasing an editorial about our work with community groups,
a Good Sorts Award on TV,
obtaining local sponsorship, and other possibilities.
She asked members to put on their thinking caps and come up with more ideas. She also asked members to consider putting forward the names of people in the community who have worked closely with Plimmerton Rotary over the years and who would merit consideration for a Paul or Jean Harris Award.
What's coming up in January and beyond?
Euon requested ideas from members about potential guest speakers for the next few weeks as the cupboard is a bit bare. Please let him know if you can come up with some great ideas.
Contrary to what it says on the roster below, Euon has just managed to secure Detective Inspector Darrell Harpur to speak to us next Tuesday 31 January on the subject of 'The Life and Times of the South Auckland Police District'. It was he who led the investigation into a series of sex attacks on women in Mangere last year and has been recognised for 21 years of service.
Meanwhile, just to catch you up with what's coming up, 7 February will be our first Committee Night of the year.
The Charity Golf Tournament will take place on 10 February and Chris has arrangements well in hand.
You will find details about the Pop-Up Shop here.
You will find information about future events in the usual place.
Snippets
Nick has prepared the latest membership list and can send a copy to anyone who would like to have one. Please let him know if you would like a digital copy.
Allan reminded members of the dates when we will be running the Pop-Up-Shop in Porirua from 27 February-3 March with set up and take down days on either side. He passed round a roster list so that members could offer their help. The shop will constitute a mini Book Fair and other items such as gardening gear, clothing, knick-knacks - in fact anything that will sell - will be displayed.
Graeme and Joy Tongs are packing up prior to moving to Speldhurst Country Club in Levin in the near future. Graeme has been with the club since 1986 and spoke fondly of his experience, both as a general members and also about the great work he has done as the Club Secretary.
This week's happenings
Plimmerton Inner Wheel have sent us their January newsletter and you can read it here.
Who's on duty for the next month?


Unable to do your duty? Please find a replacement and inform Leigh Corner.
If you're a late 'no show' please tell President Denise.
Please arrive at 5.45 pm if you're on Door duty or hosting the Guest Speaker for the evening.
For apologies or additional guests, please phone or email Phillip Whearty before 10.00 am on Mondays (or before 10.00 am on Tuesdays if Monday is a statutory holiday) on 027 448 9094 or email philip.whearty@harcourts.co.nz The same applies if you're going to be late.