Diary
Rotary Club of Plimmerton
Plimmerton Rotary Weekly Update
Tuesday 1 November 2016
The Speaker said ...
You can find Mike Doig's report on Paul Botha's well-illustrated and stimulating talk on the wind energy industry and its prospects, 'Electricity from Fresh Air', here.
This week's happenings
Horse Race and Fascinators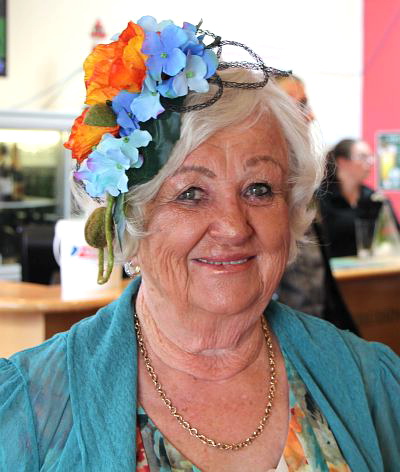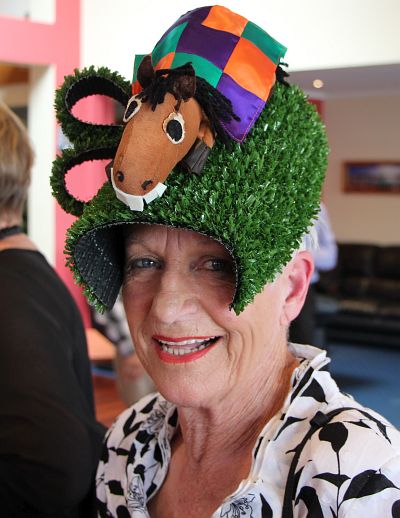 Each year on Melbourne Cup Day the members of Plimmerton Rotary arrive early for the weekly meeting to enjoy the spectacle of the horse race which stops people in two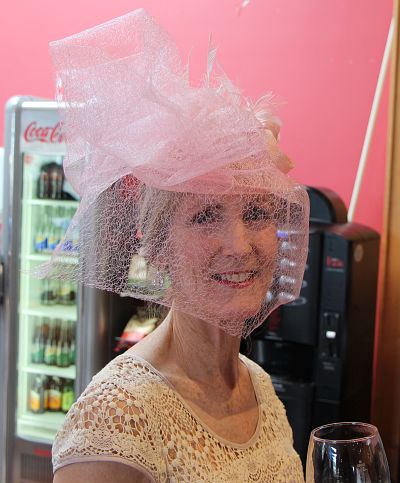 nations in their tracks. On the side, sweepstakes are run and fascinators are worn by the ladies with a prize for the best one and also a prize for the best dressed man.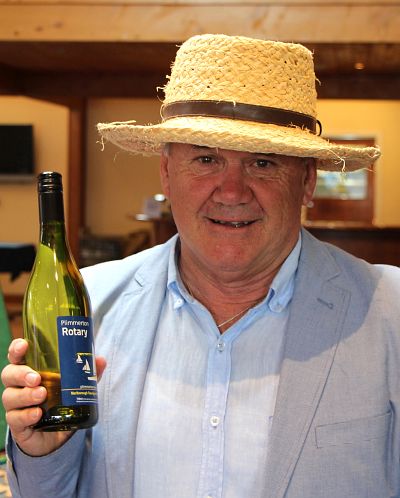 There was a wonderful display of headwear, and deciding on a winning one was very difficult with big ones and small ones and very original ones. In the end Julie McLagan and her flowery one, which matched her outfit so nicely, was proclaimed the winner. Almost by default, Bryan Waddle won the best dressed man, as he was the only one to arrive suitably attired.
The October E-Newsletter from Our Porirua went out yesterday.
Mandy and Paul Latham's Āhuru Mōwai charitable status has come through. The settlement date for the property they want to purchase in Pauatahanui is today and they desperately need more funds. If you can donate or help in any way, check out their web site.
What's coming up in November
There are still few tickets left for Zonta's movie fundraiser on Sunday 6 November at 5.00 pm
Minister Hekia Parata will be speaking to us on Tuesday 8 November. Her presentation will begin at 6.15 as she had to leave at 7.00 pm
Discovery X-Games - Sunday, 13 November. Talk to Donna to get more information.
Parumoana Speech Competition - Friday, 25 November
Pauatahanui Garden Trail - Sunday, 27 November. Adrienne is preparing a roster so talk to her if you can offer your time to help.
And what's coming up after that?
Zonta are selling tickets for the Arohata Inside-Out Christmas Concert at 6.30 on 8 and 9 December. This a great fundraiser (suitable for primary school and upwards) and well worth a visit. Here's their flyer. inside_out_arohata_2016
The Christmas party will take place aboard Sweet Georgia on Tuesday 13 December (RSVP to Philip Whearty) and the AGM will be on the 20th.
The first meeting in the new year will be on 17 January 2017.
District Conference is in New Plymouth in April and registrations are needed before December.

The Outside World
The start of the battlehas begun to take control of Mosul back from the Islamic State group, also known as ISIS. The city is the group's last major stronghold in Iraq. But humanitarian aid agencies have known about the military offensive, giving them an unusual opportunity to prepare for the crisis.
"It is rare for the world to get early warning of a vast human catastrophe," said Chris Warham, chief executive of ShelterBox, on 21 October. "The United Nations High Commissioner for Refugees issued a paper in July saying this would likely be the biggest humanitarian crisis of the year — and we better get prepared."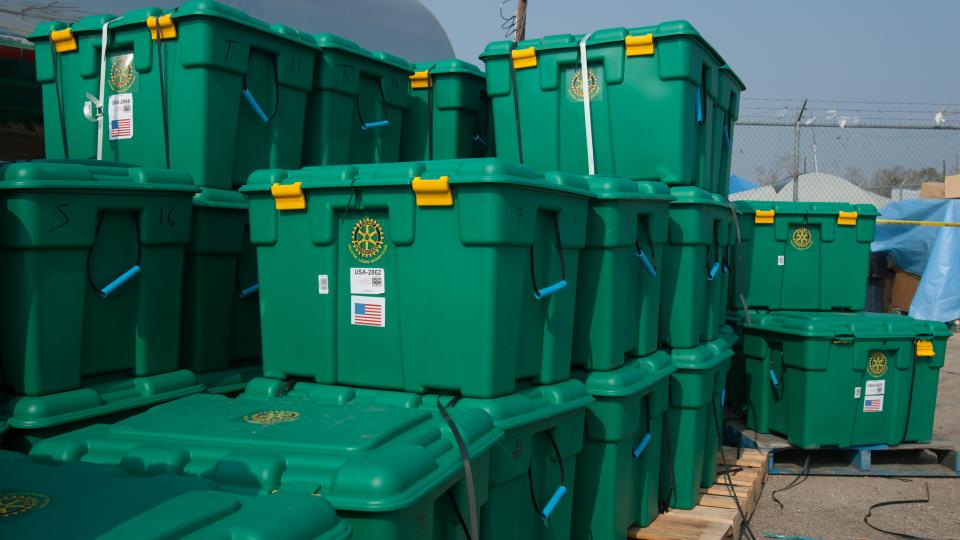 ShelterBox, Rotary's project partner for disaster relief, and ACTED, a French nongovernmental aid agency, have teams in the city of Irbil in Iraqi Kurdistan, 53 miles (85 km) east of Mosul. They have been working since July to get aid supplies ready so they can respond quickly as the battle unfolds.
"650 of the 3,000 tents that have been deployed to Irbil have arrived," says Warham. He estimates that, without the early notice, it would have taken ShelterBox at least two and a half weeks to gather these supplies.
Tens of thousands of people have already been displaced from Mosul and surrounding areas since March. The current round of fighting could last weeks or even months and is certain to raise that number, although it's unknown just how many people remain in Mosul and in which direction they might flee.
"Our aim is to get aid to displaced families as quickly as possible," says Rachel Harvey, operations coordinator at ShelterBox, who is in Irbil. "Giving people shelter and essential items such as a solar lamp, blankets, and a water carrier will allow them a degree of dignity and security to rest and recover."
Existing camps are already near or over capacity, so other possible sites are being readied. But Warham predicts that demand will almost certainly outpace supply, which could force many families to seek shelter outside managed camps in an inhospitable landscape during a season given to storms and below-freezing overnight temperatures.
ACTED and ShelterBox have partnered many times around the world. Most recently they worked together to help people in Haiti, where the deadly force of Hurricane Matthew caused a surge in cholera cases and left thousands homeless.
The Islamic State has controlled Mosul, the oil-rich capital of Nineveh province, since June 2014. Before the invasion, the city was Iraq's second-largest and one of its most diverse.
Thought for the week