Diary
Rotary Club of Plimmerton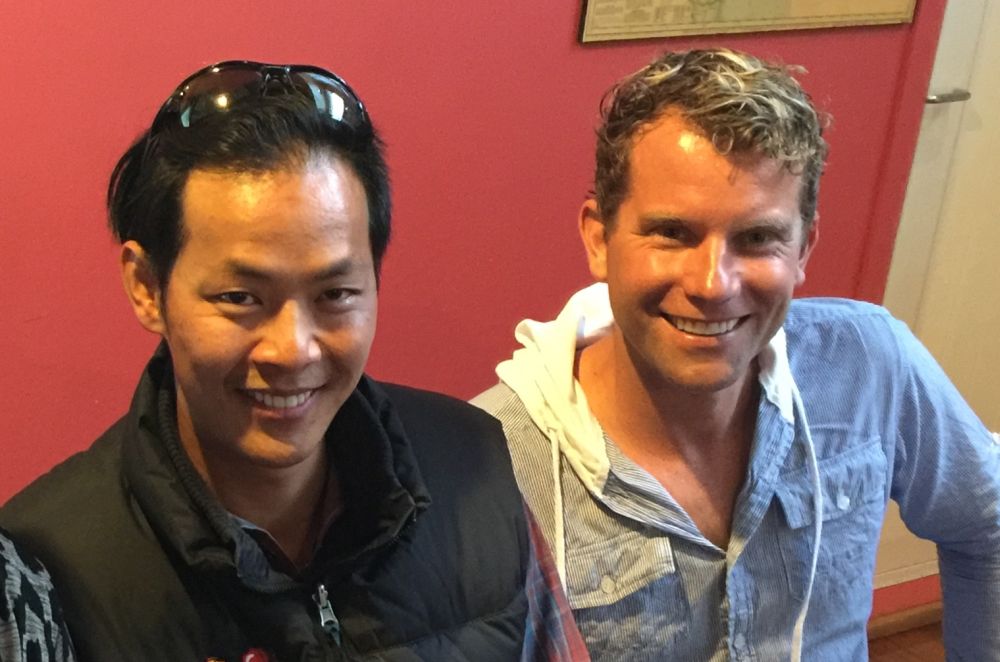 If members and guests at Plimmerton Rotary's meeting on 10 November thought they knew a thing or two about landscape gardening, they were in for a major surprise. In a lively and passionate presentation, Leon Kluge and Bayley Luutomes of Kluge Luutomes Design in Wellington explained what it took to rise to the pinnacle of success on the international garden show circuit.
Creative design, choice of the best materials, and attention to even the most minute detail, were three keys to the success Leon and Bayley had enjoyed in an incredibly competitive environment. They had exhibited at several well-known venues such as the Chelsea Flower Show where they had secured a gold medal for their work, and in Japan where they picked up first and second prizes.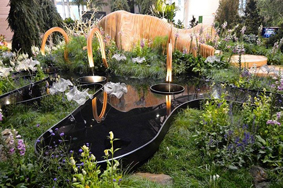 Leon spoke about their entry for this year's Philadelphia Flower Show, which was held inside a huge building covering 10 acres and attended by about 500,000 people over several days. "We decided to create a garden themed on the Disney movie Maleficent, so we had to find materials from which we could create shapes and colours that would form the basis for our Maleficent garden."
Work had started a year in advance of the show, with the gathering of various components for the garden. Materials included styrofoam, metal piping, live trees, sticks, logs, aluminium wire, and rocks of various sizes, together with the garden plants and flowers. Then there was the task of putting all the ingredients together in what they hoped would be a display capable of winning first prize in the show.
"One of the tricks in these events is that the flowers need to open up on the actual day when the judges file past the garden. Rather than leave it to luck, some entrants laboriously tie up the petals on each flower with string, and then just before the judges come in they untie the string and all the flowers miraculously open up on cue."
"The overall cost of our entry in Philadelphia was probably around $150,000 but the payoff was huge - we won the prize for Best in Show, in the biggest flower show on earth!"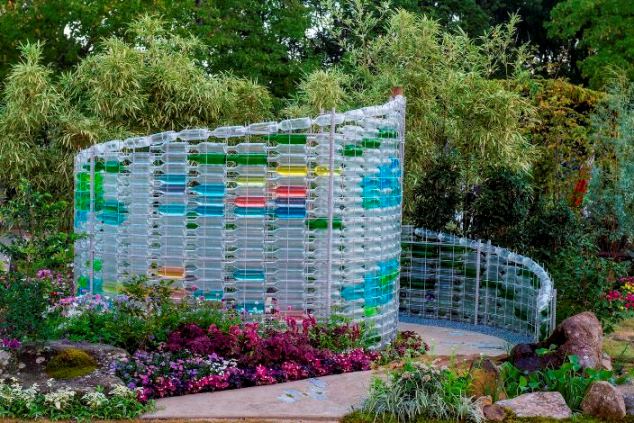 Leon and Bayley showed pictures of gardens created by other garden designers from around the world, including one that depicted a "green" school classroom of the future, and another made entirely from bottles. "The creators of the bottle garden decided to carefully and painstakingly make a hole in the bottom of every bottle. The bottles were then laid on their side, placed end to end, and stacked one above the other. Water flowed into a bottle at one end of the garden, flowed through every other bottle, and came out at the other end."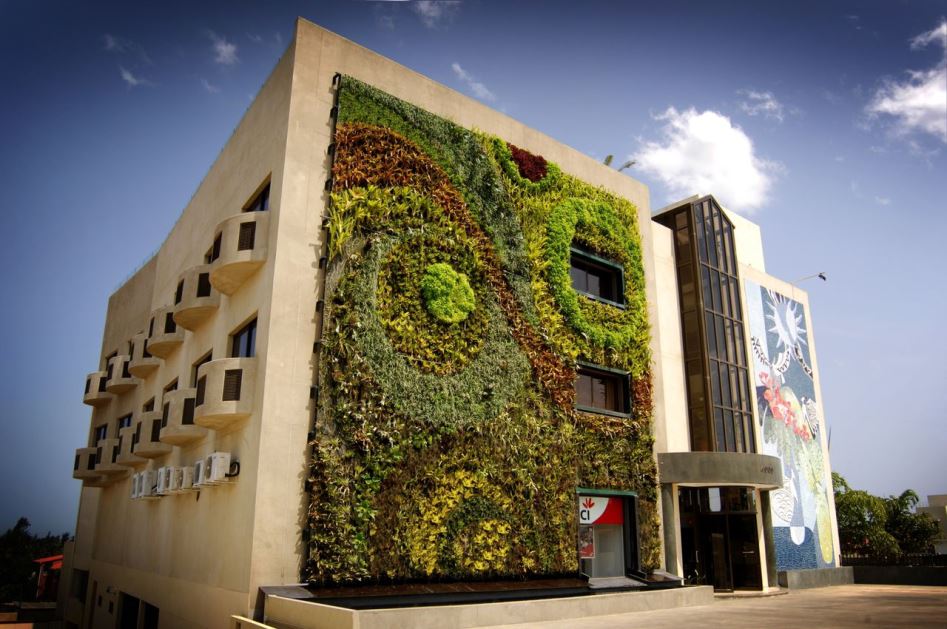 From the exposure gained from these high profile shows Leon and Bayley had secured commissions to create gardens for wealthy homeowners in various parts of the world. "We have created vertical gardens for some of our clients. These gardens can be attached either to an interior or exterior wall, depending on what our clients want. Also we have created many other special gardens with features like adventure playgrounds, lakes and streams, curved walls, and intricate pathways." Each garden was entirely unique.
The good news for local homeowners was that Leon and Bayley were happy to quote for creating gardens for them too. Their website is www.klugeluutomesdesign.com
Snippets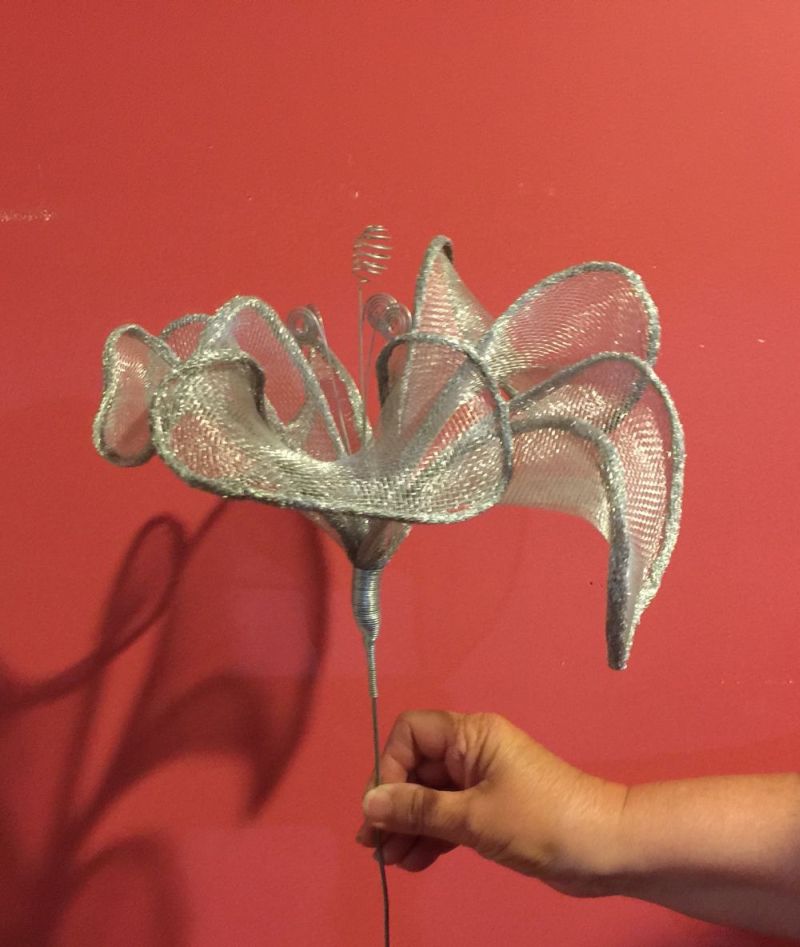 Our guest speakers,Leon & Bayley, were so interested in our Pathway project that they donated a flower from their winning garden exhibit at the Philadelphia Flower Show. Marty Donoghue acted as auctioneer and in a lively manner received a good bid from Bruce & Sue Couch - with proceeds going to Te Ara Piko.
Nikau Funding for Te Ara Piko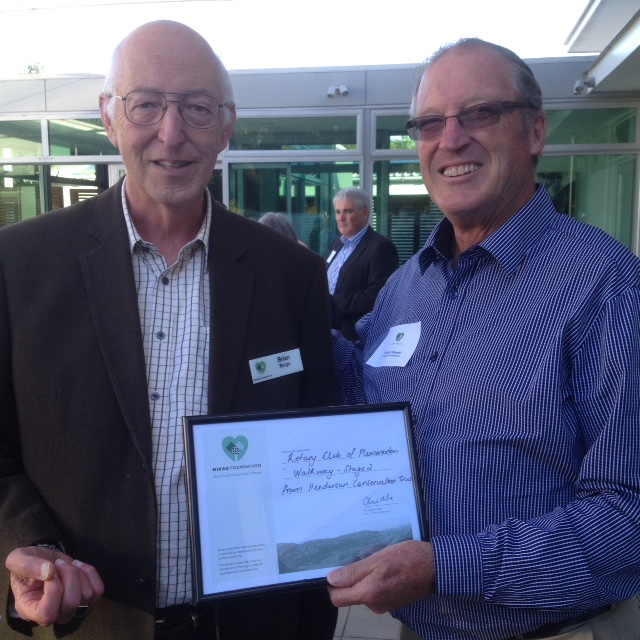 On Friday 6 November Ron Lucas & Richard Sherwin attended a pleasant social evening hosted by the Kapiti Branch of the Nikau Foundation. Several grants were distributed and Plimmerton Rotary received a generous donation of $15,000.00 from the Henderson Conservation Trust towards further construction on Te Ara Piko pathway.
Nikau Foundation helps people give to the community by creating and growing endowment funds. The capital remains intact and the distribution of the ongoing interest supports local charitable needs.
Photographed is Brain Burge of the Nikau Foundation with Richard .
Discovery School X Games


Several club members assisted with the X games at Discovery School on Sunday 1 November on a beautiful fine sunny mild day. Feed-back from the organisers was very positive as indicated in their letter of thanks:
It's amazing to think Discovery X-Games is all over. After 7 months of planning, 87 teams, 400 people and the most perfect weather, we have raised over $5000 for Discovery School. We would not have had this great success without the incredible support of Plimmerton Rotary club. We would like to say a huge thank you for coming along and helping at this very successful event. The feedback to date has been X-tremely positive with families, friends, staff and participants having already asked when they get to do it all over again. I have attached some photos from the day for you to view as many of you may not have got to see all the buzz around the school! It is our sincere hope you will join us in November 2016 where we hope to create an even bigger and better range of X-treme activities for families and the local community to participate in.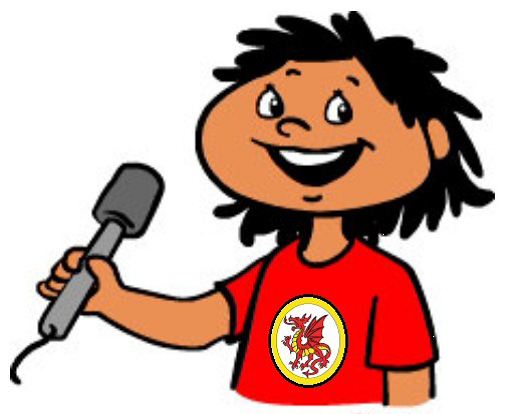 Parumoana Schools Speech Contest
Friday 27 November. 9.30am at Aotea Collage Library. This is the 12th year of the speech contest for the 9 primary schools in the triangle from Papakowhai to Pukerua Bay to Pauatahanui.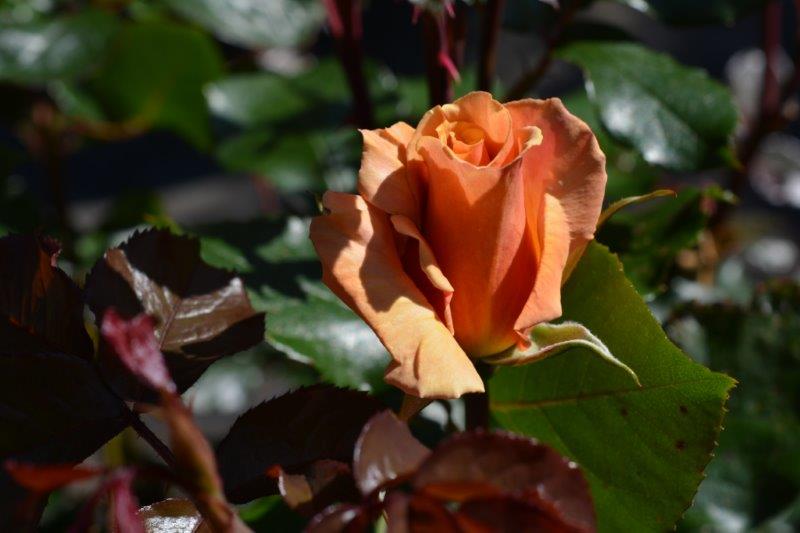 Pauatahanui Garden Trail
Jenny Jackson reported approximately 500 tickets have been sold and the big day is just over 2 weeks away, on Sunday 29 November. Keep selling those tickets!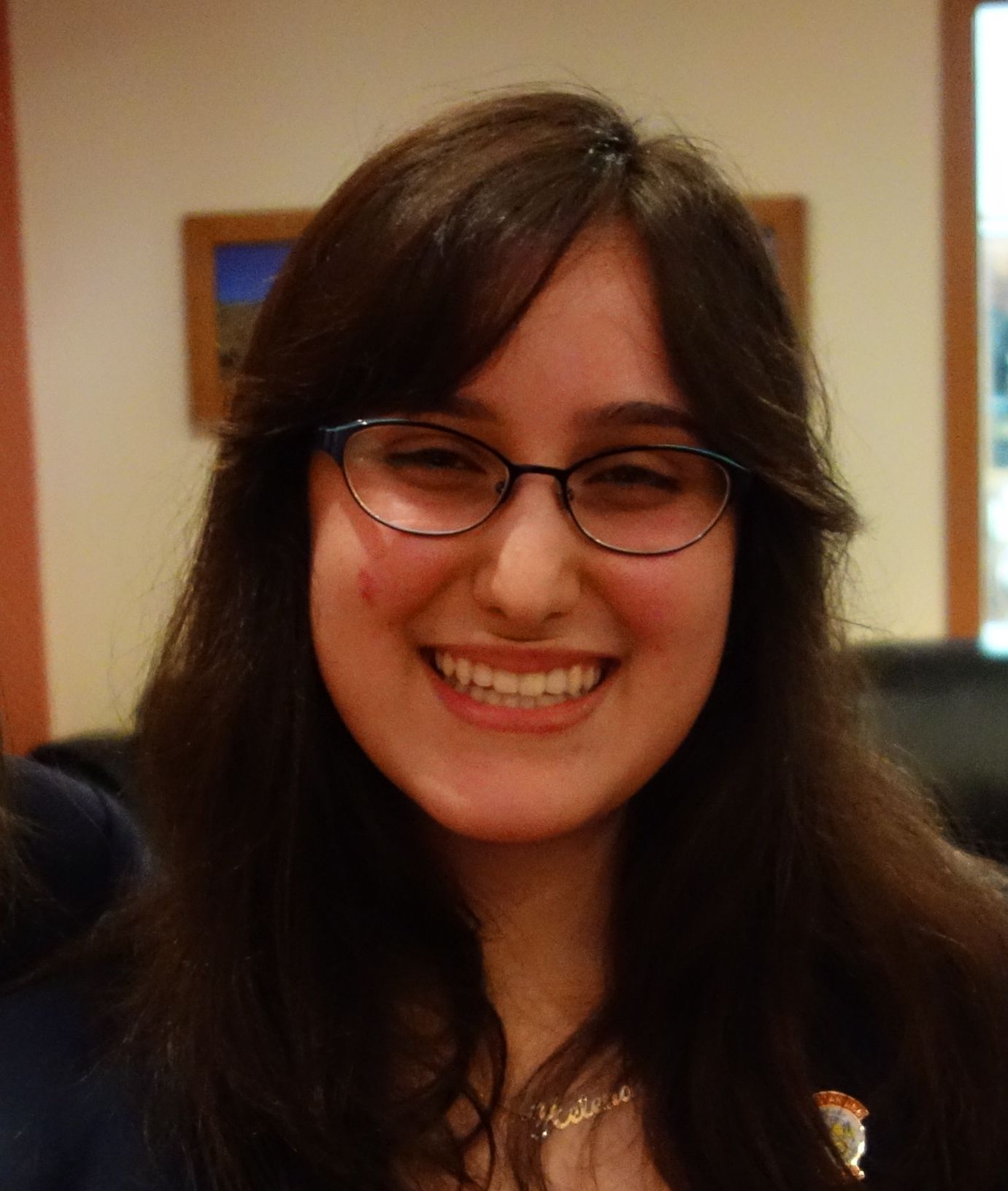 International Exchange Student
Helena arrives at John & Cherryl O'Connell's home this weekend. Plimmerton is hosting her for just four months which includes the summer holidays. Shortly she will do the South Island trip with the other exchange students so will be away for a couple of weeks. After that – think of Helena for breaks away to show her your favourite bits of New Zealand.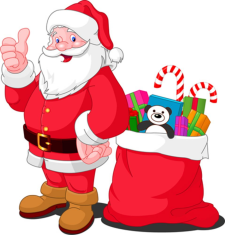 Plimmerton Rotary Family Children's Christmas Party
A party for our children, grandchildren & great- grandies is being held on Tuesday 1 December. It starts at 5pm with Santa arriving at 5.20pm, then food to follow. Costs are: $20 per adult, $10 per child. Grandparents (or parents) to provide a wrapped gift. Next meeting a list of adults and children will be compiled.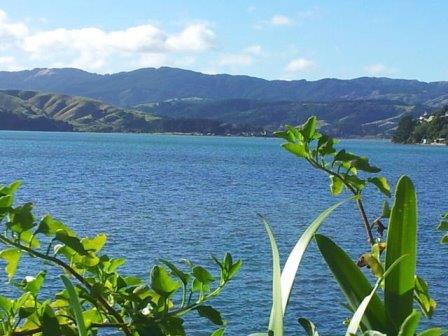 Pauatahanui Inlet Clean-up
Sunday 6 December. Meeting point – Browns Bay at 10.30, with BBQ to finish up with from noon. Come along and lend a hand and wear your T-shirts.
Focus in the Media
In the Property Section of The DomPost on Saturday Picturesque Pauatahanui was featured (in association with Lamb & Calf Day) and there were several photos of Te Ara Piko including the hard working weeding team at Ration Point (Peter Lillico, Graeme Tongs, Peter Cox & Peter Jackson).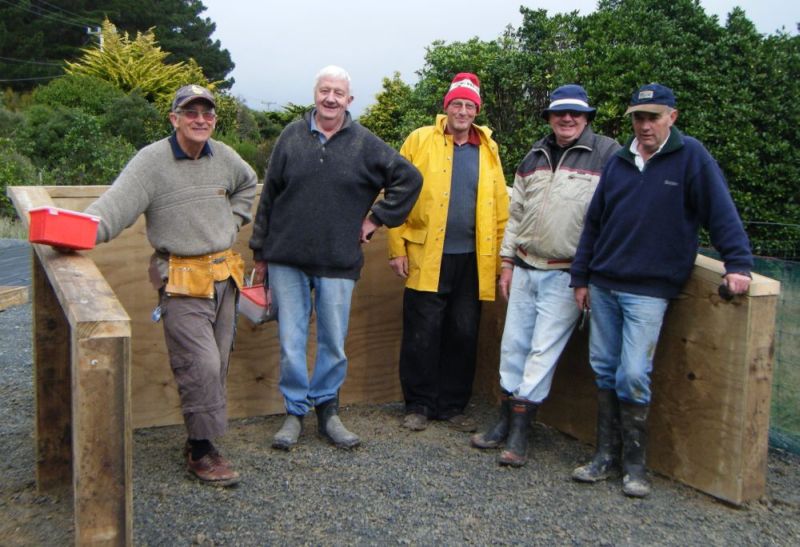 This week's KapiMana has an article about Men's Sheds with a great photo of a group of our members (when they were constructing the potting mix bin at the nursery back in 2010). Allan Nichols and Graeme Blick are seeking a home in Porirua for a Men's Shed. This concept is very popular in Australia with over 800 sheds providing social time for retired folks while they work side by side on various 'community'projects. Presently there are about 40 in New Zealand. Pictured: Michael Parker, Ted Nation, Peter Lillic, Peter Jackson & Ron Lucas.