Diary
Rotary Club of Plimmerton
After a particularly good roast lamb dinner (thanks, Jack!), and a complimentary glass of champagne, members and many partners and guests were treated to something new: a Celebrity Roast.
Celebrity Roasts, like Thanksgiving and Halloween, are an American invention and so must be approached with caution. They can be found on the Comedy Channel and the internet, but it is advisable to avoid them, as they tend to be coarse and nasty.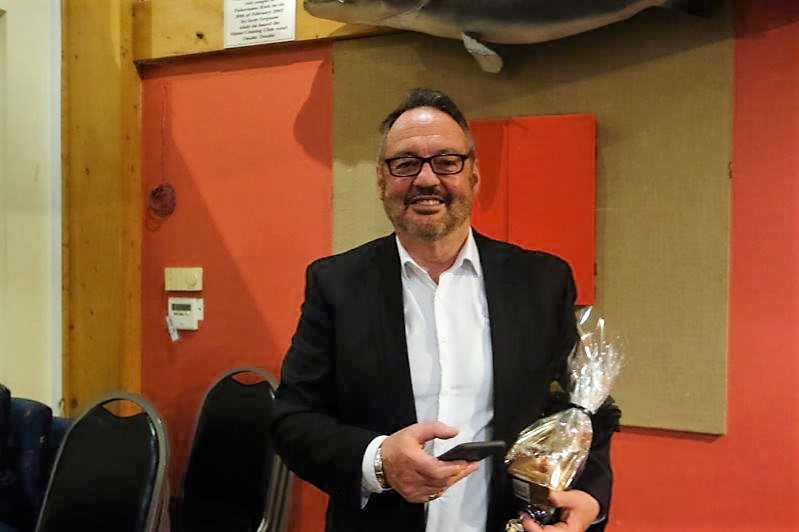 There was nothing coarse or nasty about our Roast, (not much, anyway) and our 'Roastee' seemed to enjoy every minute of it. He was none other than the presumptive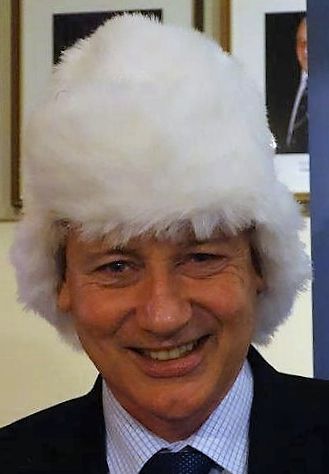 Porirua mayor and prominent club member Euon Murrell, FREINZ Dip RE JP, and his 'roasters' were a mixture of fellow-Rotarians, clients, friends, and rivals, or a combination thereof.
Bryan Waddle chaired the Roast in fine style, and Euon was roasted, or at least singed, by Bruce Couch, David Pine, Julie McLagan, Philip Whearty (who was awarded a warm prize for his efforts), Richard Anstice and surprise guest, outgoing mayor Nick Leggett, seen here with welcome visitor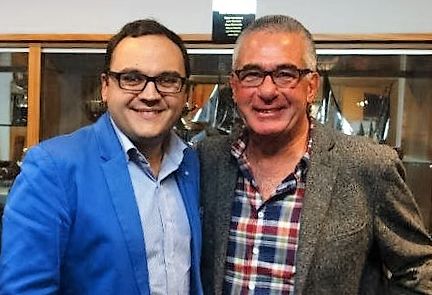 and former club member, Stewart Wheeler.
Banter and jokes flew thick and fast, we heard various versions of Euon's eventful life.
"Who would have thought," mused Euon finally, "that Porirua might elect a right-wing gay mayor?"
Well, it hasn't yet, but it probably will, and the club will be well pleased if it does.
Snippets
Latest membership list
The membership list is now up to date to include Richard Anstice and Alofi Tautianga and, sadly, without Tim Beere. If you want to print a copy of this list, go to Club Intranet + Full pdf of latest membership list and open and print the pdf. You will need your user name and password to get into the Club Intranet and everyone will know by now that your user name is your email and your password is your first and last names joined together in lower case. Happy hunting.
Club Notices
President Adrienne noted with pride that the latest 'Rotary Down Under' has a feature on Page 33 about our Te Ara Piko pathway project, and our community involvement in general.
The now annual Mana Zonta/Plimmerton Rotary Celebrity Debate takes place in August. Gifts for the auction and raffles are needed; please give these to Wendy. Check out the Event here and send the link to all your friends so that you can make up a big party and laugh yourselves silly on a winter afternoon.
Bill McAulay reminded the club about the Secondary Schools Speech Contest on June 17th. We have ten entries from six schools. There is more information here.
Remember that the special concert for the Virtuoso Strings Charitable Trust will take place on Saturday 2 July. Please do all you can to direct people to purchase tickets from Tommy's, the Light House and Whitby Pharmacy. Porirua College is a big auditorium to fill.
And finally, our speaker for next week is David Corner. He is a person with intellectual disabilities. He works for IHC as a national self-advocacy adviser and is the Asia Pacific representative for Inclusion International.