Diary
Rotary Club of Plimmerton
The Transformer
By David Pine
It takes an exceptional person to be born into a family of 14 children and to become a world leader in plastic surgery and cancer research. Such a person is Dr Swee Tan, Executive Director of Wellington's Gillies Macindoe Research Foundation.
Speaking at Plimmerton Rotary on 10th February, Dr Tan explained, with the help of many graphic before- and after- photographs, the amazing results of his treatments on babies, young children and adults. His many patients included those born with severe birthmarks and other deformities. Through a combination of surgery and special medications, he had transformed the lives of these people.
"Now and again we hear from our former patients years after we have treated them. One young boy we treated was born with what could best be described as a crooked smile. Through surgery we were able to reconstruct his face so that you would not know what he had looked like before. I heard from him just recently. He told me he is in his final year of medical studies at Sydney University."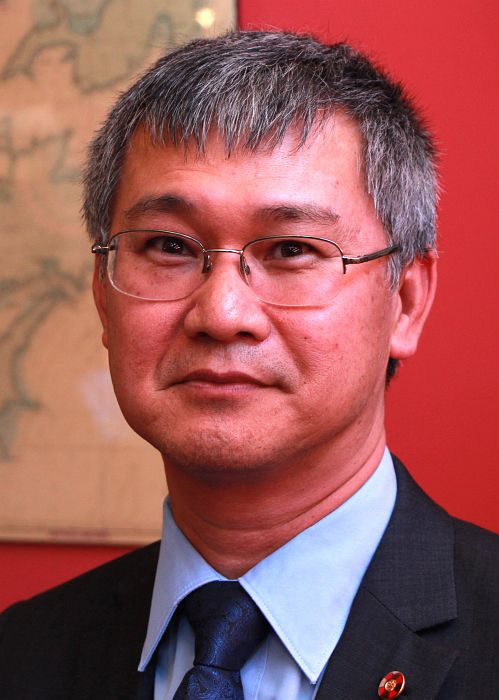 While still performing surgery on a regular basis, Dr Tan has in recent times become intensely interested in finding a cure for cancer. "Our work with birthmarks has taught us that these are a type of tumour. The interesting thing is that these tumours contain within themselves, the seeds of their own destruction. If treated correctly, they will literally destroy themselves from within. We have proved that by prescribing mainstream medications such as beta blockers to patients with birthmarks, the birthmarks gradually reduce in size and in many cases disappear altogether."
"We can see no reason why the same principle should not apply to cancer cells, which we believe also contain within themselves the seeds of their own destruction. This is completely contrary to the belief held by the world's major drug companies and by most cancer research institutes. They believe that cancer cells are inherently bad in themselves, and need to be destroyed by attacking them from outside with special medications that are yet to be developed. The trouble with this approach is that the cost of those medications, if and when they ever become available, will be astronomical, and will therefore be out of reach for many of the people who need them."
Dr Tan stressed that radical concepts underpin quantum shifts. "Our belief that cancer cells can destroy themselves is a radical concept. Our challenge now is to carry out the type of research which will in time prove that we were on the right track, so that a quantum shift in thinking occurs."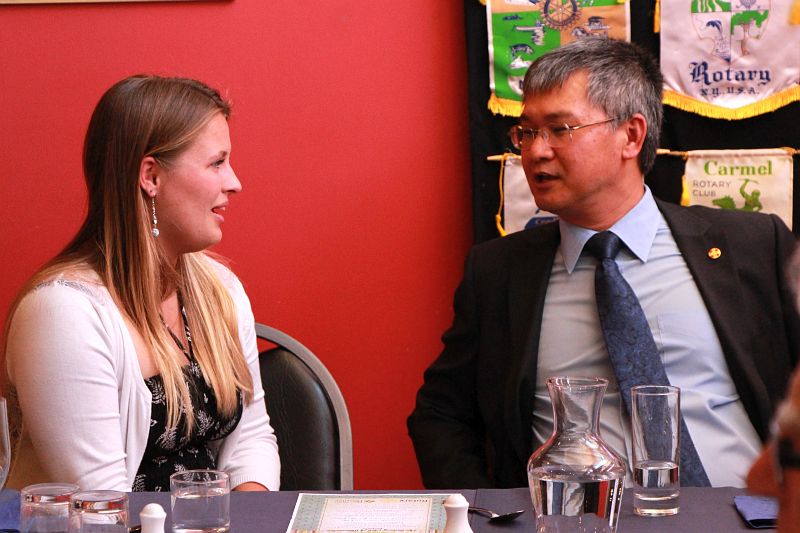 "Doing research is a bit like exploring the realms of outer space. The observations that have been made and the evidence you have gathered in your work point you in the direction and give you the confidence that you will find what you are looking for out there. But it is not until you get there that you behold the wonder of what you find. And what you find forms the next step of that complex journey of discovery. But underscoring all these is knowing where to look and plotting the right course to get there in the otherwise unchartered quest."
A Presentation
John White and Bruce Jenks came along to make a Presentation to Plimmerton Rotary on behalf of the Stout Trust.
This came in the form of a Grant in the sum of $100,000 to go towards the cost of the construction of the Te Ara Piko Pathway. Richard Sherwin received the Award on behalf of the Pathway committee and then Ron gave an update on Pathway progress to date.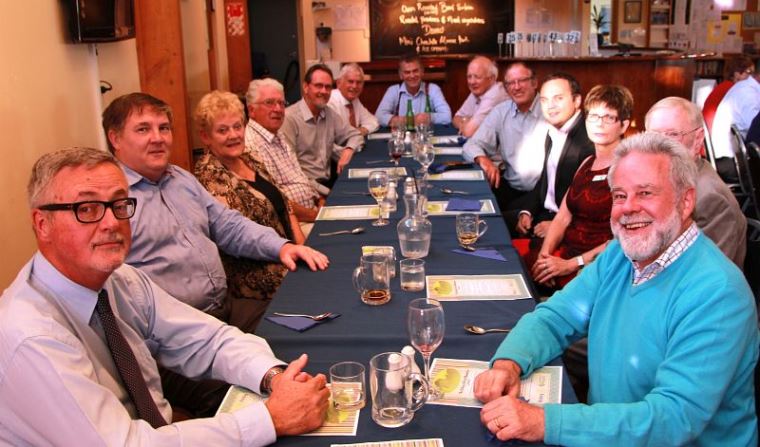 Mayor Nick Leggett and several Councillors were in attendance.
Fun Walk
The fun walk is planned for 26th April and will commence and complete at the Pauatahanui village utilising the completed portion of the pathway to Motukaraka Point where there will be BBQ/bouncy castle etc. The plan is to promote the pathway and provide a fun family day out.
New Almoner
David Knight has been appointed to take over the Almoner duties following the passing of Gordon Wellwood. As Almoner it will be David's responsibility to bring to the attention of the Club any members or their kin who are ill or incapacitated and to pass on the good will of the Club to grant them a speedy recovery. Thanks David for taking over this important roll. I am sure members will inform you of anyone in need of your attention.
Future Programme
Remember that you can find the future programme for the year by clicking on PROGRAMME on the Menu bar, or by clicking here if you want a shortcut.