Diary
Rotary Club of Plimmerton
The Lubricant of the Economy
By David Pine
Insurance has been called many things, most of them derogatory. But NZ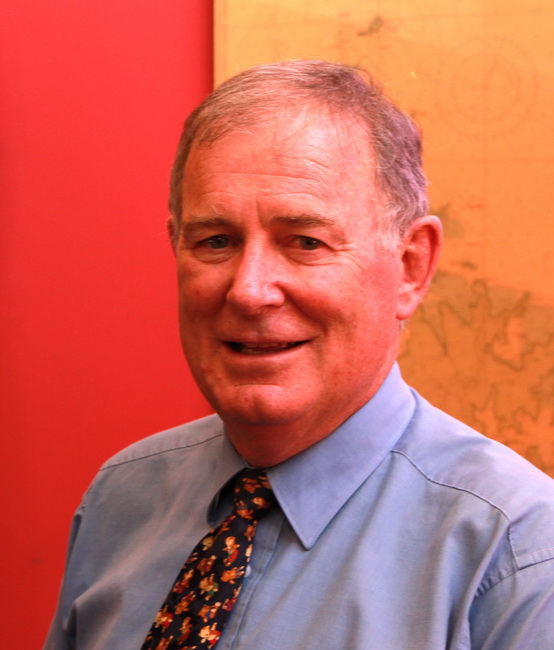 Insurance Council Operations Manager Terry Jordan says that because of the protection it provides, insurance "oils" NZ in times of loss and disaster. It also enables banks to lend funds for the purchase of homes and business premises. Without insurance cover these loans could not be made.
Speaking at Plimmerton Rotary on 3 February, Mr Jordan noted that the 29 members of his organisation transact almost all of the fire and general insurance in NZ. Together they collect some $5.2 billion in annual premiums, $3 billion of which is for cover on homes, contents, and vehicles. "Insurance is basically a transfer of risk, removing risk from individual property owners and placing it with insurance companies. Insurance supports and protects – it acts as a back-up. It is also a major employer in the NZ landscape."
Mr Jordan spoke about an international study conducted by Lloyds of London which ranked countries around the world in order of the magnitude of likely disasters and the loss they would cause. "Chile ranks in first place due to its large number of earthquakes. Bangladesh is second because of the risk of flooding in its low lying areas. Third place goes to New Zealand – we are seen by the international insurance community as high risk due to the degree of damage likely from earthquakes and volcanic eruptions."
On the Canterbury earthquakes, Mr Jordan said the total loss was around $40 billion. Of this, $20 billion would be paid by insurance companies, with a further $12 billion from the Earthquake Commission. "The ground shook for 2 years. There were 4 major earthquakes during that time. This is unprecedented in history. We made mistakes because we had no prior experience of this type of event."
Mr Jordan urged his audience to check the adequacy of insurance cover on their homes, particularly now that the amount of cover was capped at a set amount rather than being open-ended replacement as it had been before. This change had been brought about at the insistence of global reinsurance companies, which stood behind local insurance companies. "Unfortunately, because reinsurers carry most of the risk, we have to abide by their decisions."
Next Week - 10 February
Our Guest Speaker will be Dr Swee Tan. Dr Tan is the Executive Director of the Gillies McIndoe Research Institute and a Consultant Plastic and Craniomaxillofacial Surgeon at Hutt Hospital. He and his team at the Gillies McIndoe Research Institute have made discoveries that underpin the new and effective treatment of strawberry birthmarks, which grow from nothing into tumours that are disfiguring and sometimes life-threatening. Their discoveries could lead to new ways of treating cancer and other diseases.
This is a wives/partners evening so please ensure you phone your numbers confirmation through to Double Winkel Real Estate 233 9955.
Outgoing Exchange Students
If you have a candidate in mind for Outgoing Youth Exchange and require more information please ring Nick Walmsley on 234 7120.
Angus Langbein's Father's Medal Returned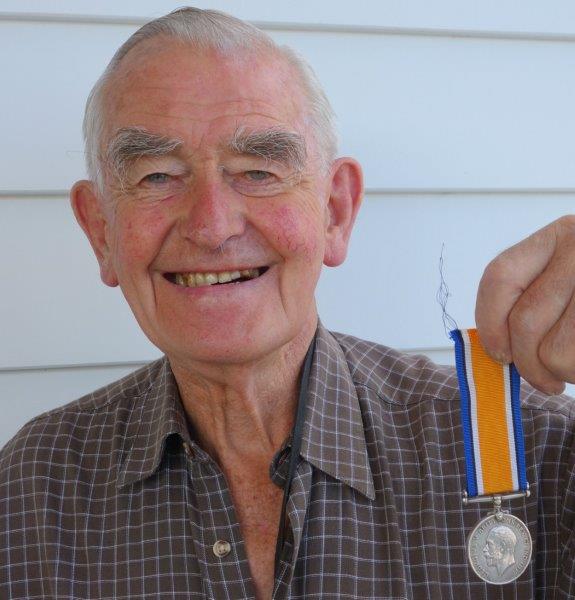 Angus has appeared in the DomPost and the KapiMana this week with a happy story of the return of his father's War Medal.
Read more about it here.