Diary
Rotary Club of Plimmerton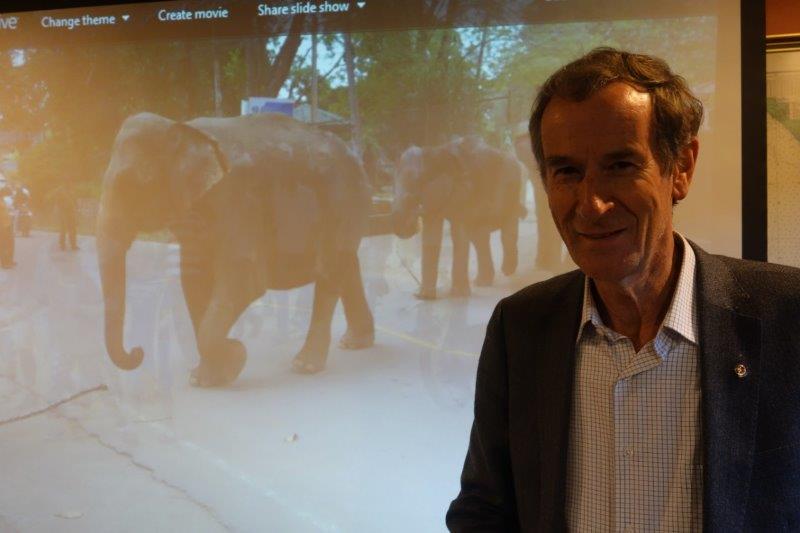 Finding a new elephant for Auckland Zoo and transporting it to its new home has been no small feat. In fact according to Graeme Waters, the Zoo's international adviser who spoke at Plimmerton Rotary on 29th March, it turned into something of a marathon.
A former High Commissioner to India and Ambassador to the Phillipines, Mr Waters explained that the project arose from the need to replace Kashin, the adult female who had died at the zoo in 2009. As elephants are very social animals, it was important to find company for the remaining elephant, an adult female called Burma, as soon as possible.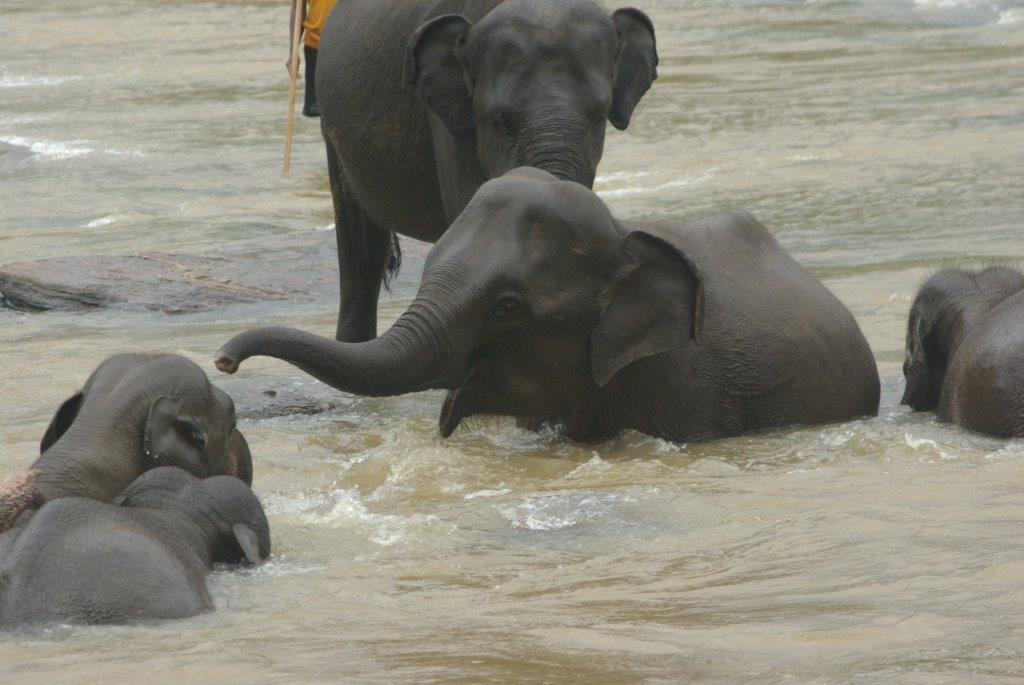 Any new elephant needed to have been born and reared in captivity, to best meet the international requirements.
Sri Lanka's Honorary Consul suggested that the Zoo approach the Pinnawala Elephant Orphanage in Sri Lanka which, besides being a sanctuary for over 90 elephants, is also a major tourist attraction.
The plan had been to select two young females to relocate to Auckland but by the time protracted negotiations had been completed, one of the pair being considered proved to have health problems. After more discussions, the decision was made to go ahead and relocate the other elephant, a young female called Anjalee, to Auckland. There was just one small problem.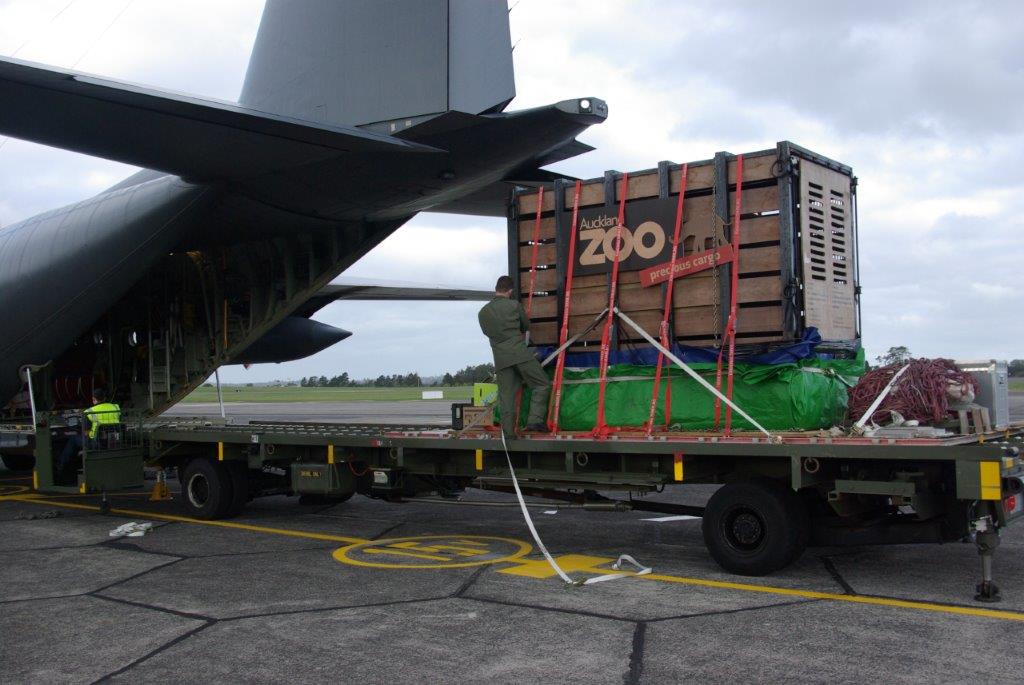 New Zealand's quarantine regulations are very strict particularly around importation of animals, because of the risk of foot and mouth disease. The NZ Government had decreed that Anjalee would have to be held in quarantine, in a disease-free environment, for three months. More negotiations ensued as the team searched for a suitable location, finally deciding on Niue Island. The next issue was how to transport Anjalee to Niue. Fortunately Emirates Airlines came to the party with a Boeing 777 freighter, but unfortunately, although a large plane could land safely at Niue, the unloading equipment there was unsuitable for a Boeing 777.
One solution was for the Emirates plane to fly Anjalee to Auckland, where she could be immediately transhipped to an RNZAF Hercules for the trip to Niue. After further review, the NZ Government approved this procedure as long as Anjalee did not physically touch the ground during her brief stopover at Auckland Airport.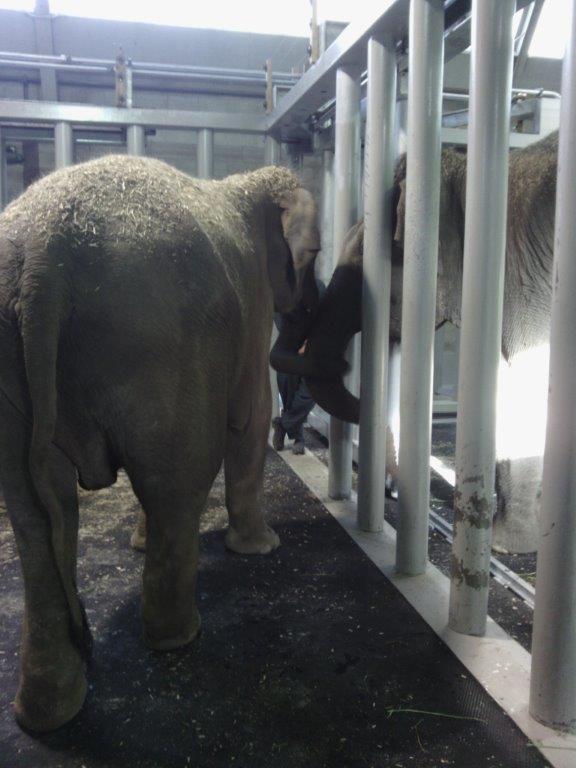 Mr Waters noted that elephants are generally very good long distance travellers, appearing to take it all in their stride with little fuss. A special crate was constructed for Anjalee to stand in while travelling. She was duly loaded into her crate in Sri Lanka, hoisted aboard the 777 (which she shared with some cargo for Australia), flown to Auckland, transhipped to the waiting Hercules without touching the tarmac through some ingenious work by airport staff, then on she travelled to Niue, arriving some 20 hours after leaving Colombo. For the next three months she became the star attraction at the quarantine area on Niue, much to the delight of the 1200 residents and especially the children.
In June 2015 Anjalee was returned to Auckland to be acquainted with her new friend. Mr Waters noted that the two hit it off almost immediately. Within a couple of days they were standing close together with their trunks entwined, and they have been almost inseparable ever since. "If you have young children or grandchildren", said Mr Waters, "go and visit Auckland Zoo. You just have to take them to see Burma and Anjalee!"
A second elephant from Sri Lanka, Nandi, is expected to arrive later this year.
Snippets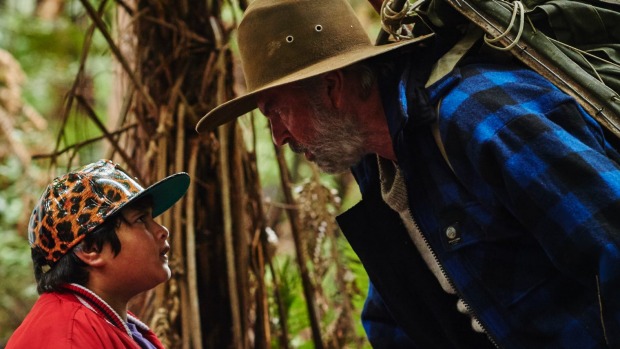 Back Row at the Movies this month is Hunt for the Wilderpeople. Let Phillip Reidy know if you would like to attend.
Message from the Treasurer: Bruce is currently processing member's meal refunds and donations. If anyone wants to amend their level of contribution to The Rotary Foundation, please contact Bruce immediately.
Taveuni Island Rotary: Message from Geoffrey Amos: "What great news to receive on a very hot humid day. NZ$3,200 is a wonderful help and we are grateful to you and your Club. We are putting all funds received into rebuilding the schools and teachers' quarters. We feel this benefits everyone equally as the schools are owned by the communities and they would have to cover the cost. They have nothing to contribute. I now really understand when someone says 'we have lost everything'. It means so much when you stand with them where their house was and is no more - nothing left. Students have lost their work books and families their crops and income. No crops no food. On behalf of all in our Club and those we shall help a sincere thank-you."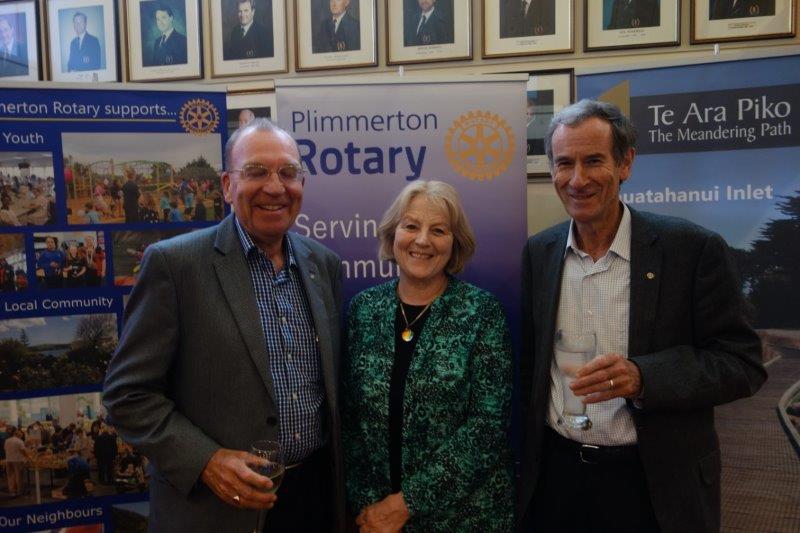 The new Club Banners were on display at the meeting again and they do look impressive. Special thanks to Communications committee, especially Phil Mottram, and Roy & Dona Gilmour for their production. Guests from Rotary Club of Wellington North, Graeme, Roy and Dawn.
For the Golfers - the Golf Tournament for Ruby Red Trust is on 7 April 2016.