Diary
Rotary Club of Plimmerton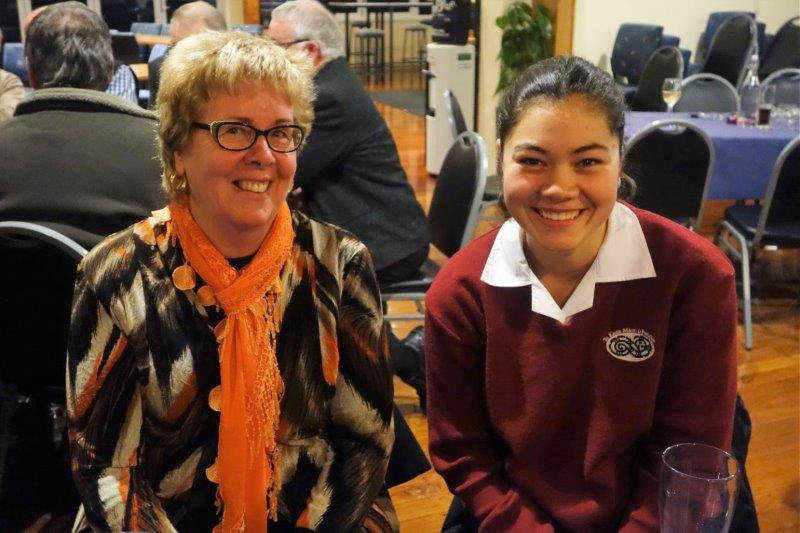 Beautiful name, beautiful presentation. At their meeting on 5th July, members and guests of Plimmerton Rotary were privileged to hear Hitira'a Mahana Tahau-Hodges, a student at Te Kura Māori o Porirua, (pictured here with her grandmother) present the speech that won her first prize in the recent Porirua Secondary Schools Speech Contest. The contest had been organised by Club member David Knight and was held on 17th June.
In a bright and bubbly presentation, without using any notes, thirteen-year-old Hitira'a asked her audience to think about something that was "endless, free, priceless, you can't keep it, you can spend it, but you can't get it back. Time. Time waits for no-one." She explained how, over centuries past, time and space had been the subject of much scientific research. "The important thing is that time stops for no-one. Every second counts. We need to use time wisely, not waste it. We should use it to add value to the world around us, to nature, to humanity."
In the limited time we had, it was most important to strive to achieve our dreams. For herself, Hitira'a had dreamed of entering the speech contest, never thinking that she would win it, as she was competing against seven other speakers, all of whom were older than her.
Hitira'a lamented the massive worldwide use of social media. "Today there are about 3.7 billion mobile phones, 3.4 billion people connected to the internet, and 2.4 billion people using social media. My question is, is that a good use of time for all those billions of people? Perhaps it is time to start a new movement, to encourage all people to make the most of their time, to set aside vanity, this digital insanity, for the good of humanity."
Hitira'a received an entirely appropriate standing ovation for her superb presentation.
Editor's note:
On the morning following Hitira'a's presentation, our Youth Director received the following note from her mother:
On behalf of Hitira'a Mahana, her whānau and Te Kura Māori o Porirua, I would just like to pass on our thanks to you and to the Rotary Club for giving Hitira'a the opportunity to speak at your event last night at the Mana Cruising Club. Thank you also for providing the lovely dinner for Hitira'a and her Nanny Christine.
Hitira'a is very fortunate to have had the experience and I know she enjoyed it very much. She was particularly excited to hear the student from Brazil talking about her experience as an exchange student and I think the whole thing has opened her eyes to a world of opportunities that could be out there for her.
Please pass on our thanks to your Rotary Club members.
Nāku me ngā mihi,
Pania Tahau-Hodges
Farewell Miss Brazil
The Rotary Youth Exchange programme is regarded by many as Rotary International's most valuable project worldwide. More than 50,000 students have benefitted from the programme since its inception, with some 8000 participating in the current year alone.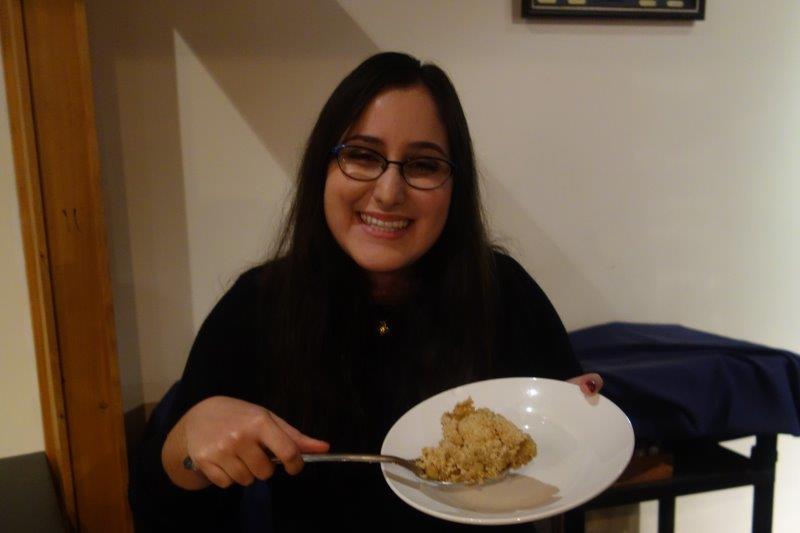 On 5th July it was time for Plimmerton Rotary to farewell their exchange student from Brazil, Heleninha Sader Heck. Heleninha had arrived in July 2015 and was co-hosted during her stay by Plimmerton, Porirua Sundown and Tawa clubs, spending four months with each club.
When she arrived in 2015 Heleninha explained that her goals were to improve her English, to learn about different cultures, become wiser, more self-reliant, and more self-confident. She had certainly achieved all of those goals. During her stay she had travelled to most parts of New Zealand, with her personal highlight being the successful completion of the Tongariro Crossing. "This taught me how to put my trust in others, and to trust my own abilities as well."
The decision to come to NZ had been difficult at the time because Heleninha had to weigh up the fact that making the trip would delay her start at University in Brazil. "But I know now that I absolutely did the right thing and am very happy. I'm not shy any more. I have a different view of life now."
A career in medicine was still very much her goal. "The course to become a doctor will take 6 years to complete and if I pursue my dream of becoming a surgeon this will mean another four or five years after that."
Snippets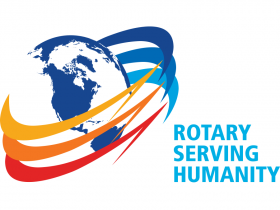 Another year gone by in the flash of an eye
Thanks to Past President Adrienne for letting me post a copy of her speech, and to Graham for his excellent photos, you can read the speech and see the photos here. We now have a new Rotary International Theme - Rotary Serving Humanity.
Upcoming Events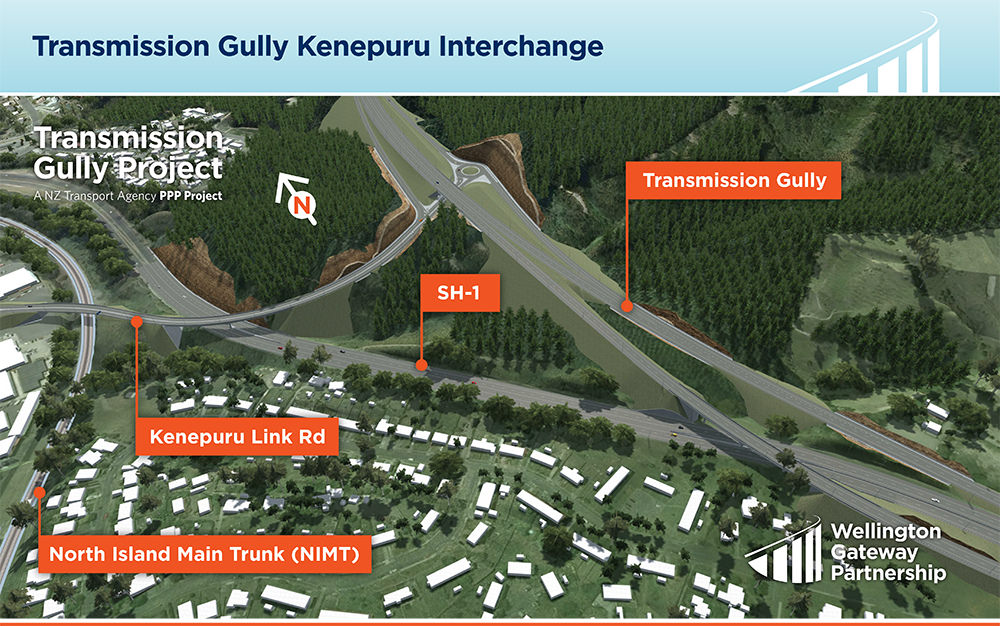 Next week our speaker will be David Low, CEO of Gateway Partnership. David will speak to us about the construction of Transmission Gully.
We have got a lot happening in the next few months.
In August we're holding the Mana Zonta/Plimmerton Rotary Celebrity Debate. Check out the details here and download the flyer so that you can encourage your friends to come along and be prepared to split your sides laughing.
In September it's the turn of the Primary School Leadership Awards. This is a wonderful opportunity to celebrate some of the future leaders of our City. We will have videos and photos of some of last year's participants showing on the big screen.
We take a breather in October while we prepare for two events in November.
The Parumoana Schools Speech Competititon on Friday 25 November and the Pauatahanui Garden Trail on Sunday 27 November.
All these events are up on our Events page and have been broadcast through Our Porirua and nationally.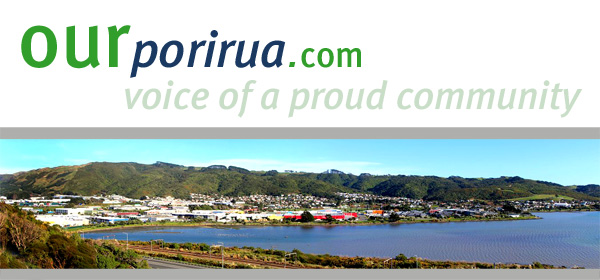 Our Porirua E-Newsletter
A chocolate fish to the first person who noticed that there's an exciting newcomer to the Our Porirua (expanding) platform.