Diary
Rotary Club of Plimmerton

What a great get-together at Rotary last night. Many thanks to President-elect Peter for organising it.
The 'Rob the Nest' game mixed all the children in together but the 'Parachute' game included even more. I loved watching the older children keeping an eye on the younger ones and making sure they knew where the lollies were in the scramble and how to unwrap them.
Santa's Helper 'The Green Haired Fairy' knew how to be the Best Assistant. Many thanks to Raewynne and Santa George. What a wonderful contribution to the night you both made.
Ruth and Bill McAulay's grandson Otis chatted his way to a well-earned present.

Donna's grandson Ashton was too young to join in the celebrations but the family will appreciate Santa's Teething Ring".

Grand-daughter Bella is getting the hang of presents but still needs Mum Jo's assistance.

Great opportunities for family photos too.
The 'Most Sharing' goes to Dianne's granddaughter. I think she let everyone dream of supermarkets.
President Adrienne thoroughly enjoyed the evening especially the Moroccan lamb with mint sauce and roast potatoes. The children were more than happy with their tucker boxes and ice-cream cones.
A big Thank you to everyone involved in putting together such a festive occasion - the Family of Rotary at its best.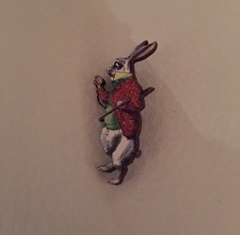 A Peter Rabbit brooch (pictured) was found after the Party . If you know who it belongs to Michael Parker has it.


Snippets
Parumoana Speech competition
This event took place last Friday, 27 November and the speeches were even more exceptional than ever, if that's possible. You can read about the event and see the speech delivered by the Year 7&8 winner. You can also see photos on our new Gallery page.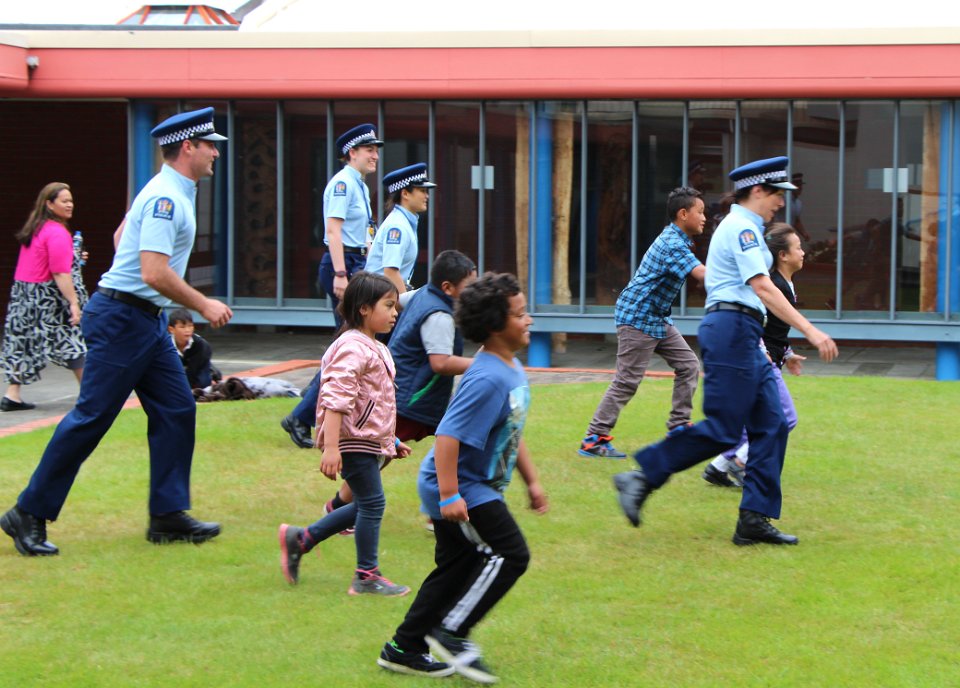 Photos in our Gallery
In addition to the Parumoana Speech photos, you can also see some of the photos from the Children's Party at the Police College on 21 November. In future years we must ask the schools to seek permission from parents of children participating for their photos to be on our web site. Because this didn't happen this year (and with all the new privacy regulations) only photos that don't show the children's faces have been posted on our site.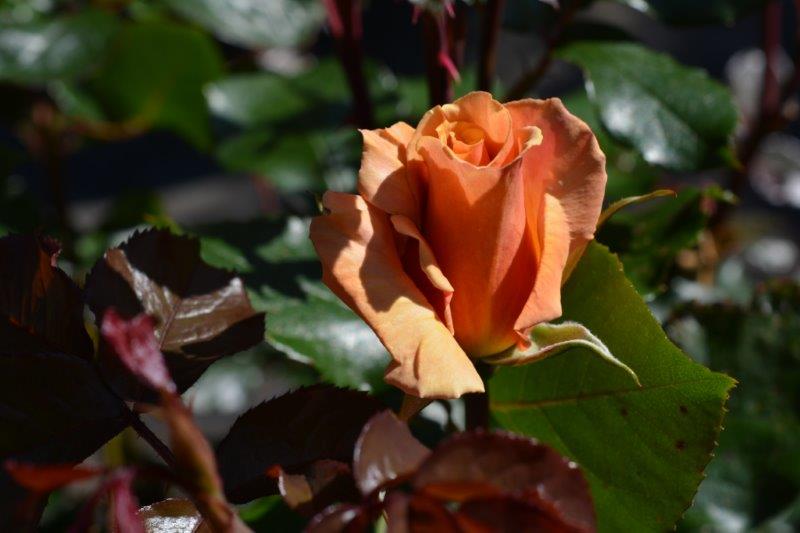 Garden Trail and new Photo Gallery
Following the immensely successful Garden Trail on Sunday 29 November, Jenny has written a short article on the Garden Trail site and we've managed to put up a few photos while we wait for more to come in. As the indications are that this will become an annual event, and as the Garden Trail site looked a little bare now that it's over for this year, I've added a photo gallery. I'm waiting (with bated breath) for people to send me photos that I can load. That's a hint! To maximise the promotion of the event for the future, the same photos have been loaded onto our site here and Te Ara Piko's site here.

RDU
It's exciting to report that two of the articles we've submitted have been submitted to the rest of the Rotary Down Under Editorial Team in Australia to be considered for publication in their next available RDU from February onwards. For additional publicity, these articles will also be published on Rotary Success Stories blog here in due course for all the world to see. One of these articles is about our Leadership Event for Primary School children in September - Being Gifts to the World - and the other is the one that Nick wrote about our Cambodian Student, Svay Rieng - Chance in a million for Cambodian student.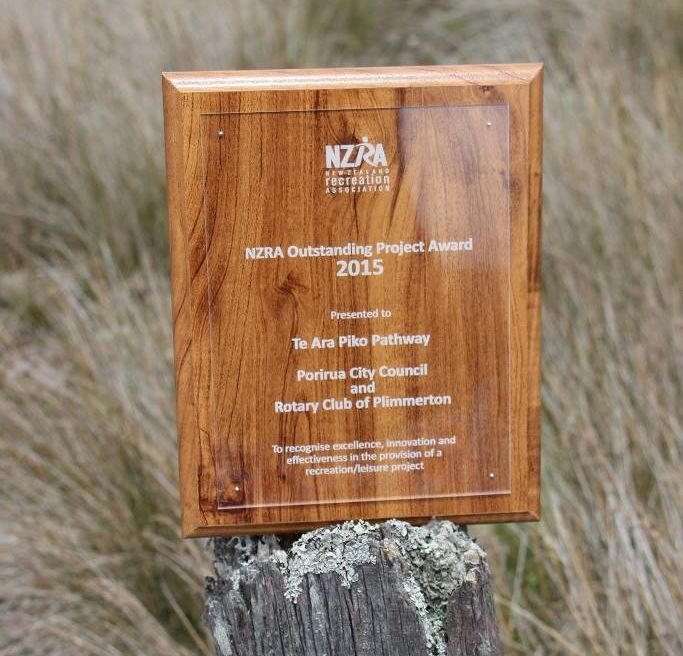 TAP Award
Jenny has written a short blog about the Award that we with Porirua City Council have won from the New Zealand Recreation Association. You can read about it here. It's exciting that both this article and her article on the Garden Trail have drawn the attention of the District Public Image committee who have asked us to submit both to RDU. Well done Jenny!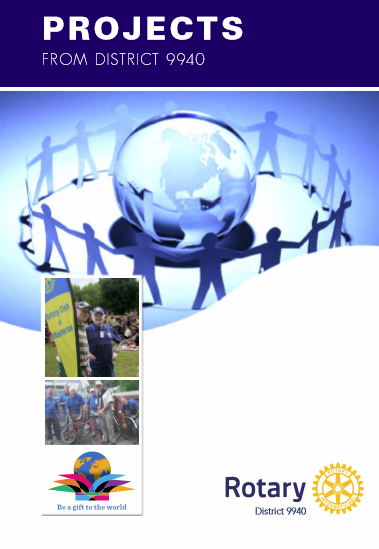 9940 Projects
If you go to our Events page, or click here, you can read the excellent document that DG Simon has produced showing projects being carried out in the District. It isn't alphabetical so don't despair when you don't immediately find Plimmerton! We have so many projects that you can find us on pages 24-27. Pretty impressive!
DG Simon's December newsletter
And while we're on the subject of the District, the December newsletter is up in the right column on both the Home and Meeting report pages, or, if you prefer, here and here.