Diary
Rotary Club of Plimmerton
A Quiz, then Committee Night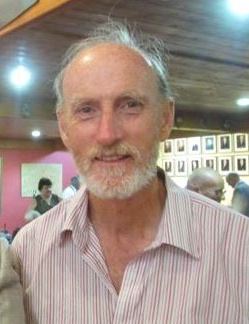 Sergeant Bill quizzed the members on Rotary information and on items in the latest Rotary Down Under magazine. Fines were collected for correct answers rather than the traditional misdemeanours. Once Rotary magazines have been read consider putting our sticker on the cover and placing it in a waiting room.
The parting thought was provided by Angus and was a quote from Winston Churchill: "Success is stumbling from failure to failure with no loss of enthusiasm."
Snippets

Mana Zonta go to prison for Christmas
We've mentioned last week that we've received an invitation from Mana Zonta to join them for a Christmas Concert at Aorhata Women's Prison. If you'd like to get hold of some tickets and make up a party to 'go behind the wire', you'll find all the details you need on their poster. arohata_xmas_concert We have developed closer community collaboration with Zonta Mana (for example the Celebrity Debate). You will find more information about the philosophy behind this event in a blog written by Barbara Thomson of Zonta Mana.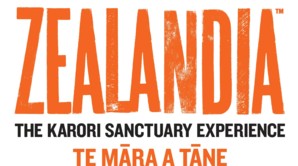 Visit to Zealandia
A night tour of Zealandia is very interesting and Johnsonville Rotary is organising a visit in March 2016. They need a group of 60 people. Cost $29/head for a meal, plus $10 for a tour.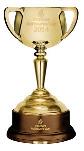 Melbourne Cup
Planned format for Race Day on 3 November: meet at Cruising Club from 4.30pm to watch the race, with dinner at 6pm and the speaker will follow. To view the colourful poster click Melbourne_Cup_Flyer_1.
'Can Do' Mural Wall
Over the past couple of weeks the Porirua Community Arts Council mounted a very successful pop up gallery experience in the Porirua city centre. One of the underpinning ideas of the gallery is the Can Do Mural Wall comprising 5000 cans of food – a realisation of a Porirua 50th Birthday mural, designed by Ngati Toa school, following a call out to the nine Porirua Kids Can schools. The project has been generously supported by Porirua New World, Resene, Moore Wilson, Estilo Homes and other local businesses and individuals, but more cans are needed to complete the mural.
If you're able to help out with donations of 400gm cans of food the Popd'ART team would love to hear from you. Phone Michael Bennington 021 913656.
All the food goes to the Porirua Kids Can schools at the end of the project. View poster here.
Sending unwanted goods in a disaster does more harm than good.
An interesting view of donations in times of disaster. Read the whole article plea_for_help