Diary
Rotary Club of Plimmerton
What an action-packed evening to celebrate so many things with a packed venue and a fabulous meal provided by Jack and his team.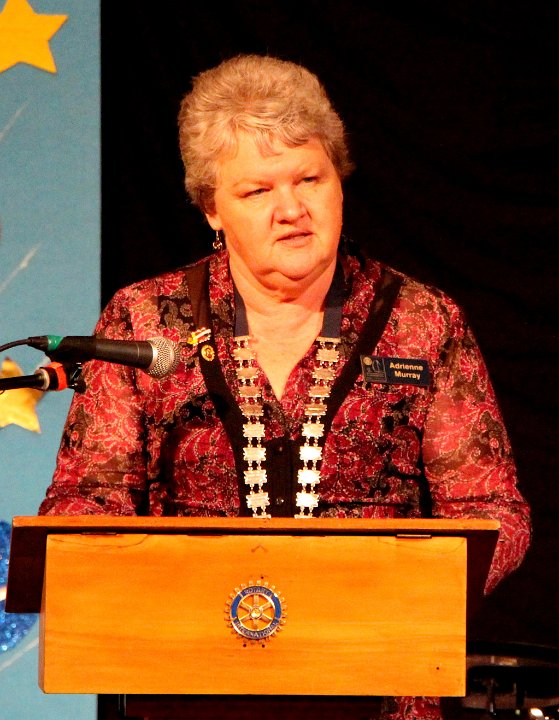 Past President Adrienne Murray passed the baton to incoming President Peter Cox. A large contingent of members from his old club, Wanganui South, came to witness his induction and enjoyed a riotous evening. Chris Garrett and Jenny Lucas were both awarded Paul Harris Fellowship Awards, and Phillip Reidy was awarded a Sapphire Pin to his PHF, for their contributions in so many ways. All were richly deserved. Wendy Betteridge was awarded a magnificent steel Kiwi on an engraved plaque for services to the

web site. Bruce Couch received a new President's Award for his contribution to the President and the club, and it will be passed on next year to a recipient of the President's choosing. And finally, the President Nominee for the 2018-2019 year was announced as Donna Reed.
There were many speeches, a wonderful sergeant's session from Philip Whearty to raise funds for the Rotary Foundation, together with a raffle run by Raewynne Graf, and great entertainment from a troupe of dancers from Kuranui College in Greytown. The item was titled 'Tere te Tapahi', choreographed and led by Peter's granddaughter.
Graham Craig took heaps of photos which will appear on our Gallery shortly with a link to the article below.
Snippets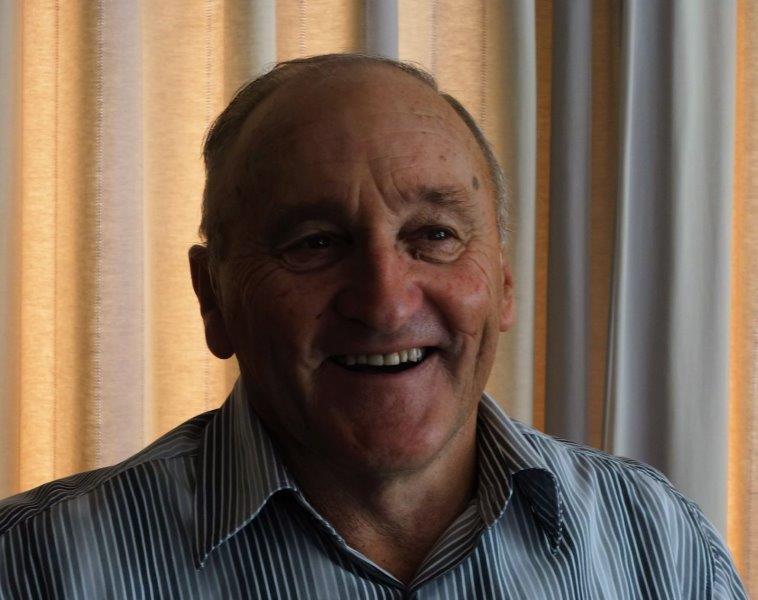 Experience to the fore
Now that Changeover has taken place, both Whitby NewsBrief and Kapi Mana have been sent the attached article. Hopefully we'll see the occasion covered in the local Press. You can get advance notice by clicking here.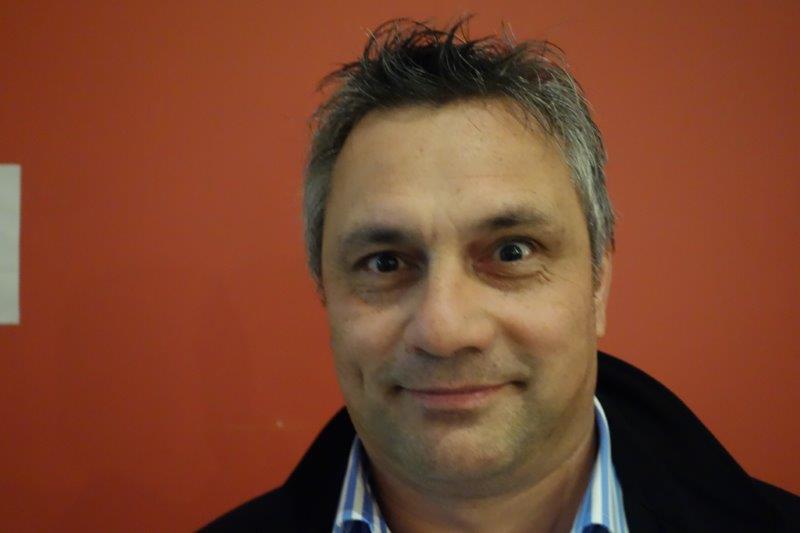 'Fame' of a different kind for Marty
Mana Zonta report in their July newsletter that their guest speaker in June was Marty Donoghue who spoke abut having attended the recent Invictus games held in Orlando, Florida. 'It was a fascinating talk, enjoyed by everyone'. Good job Marty!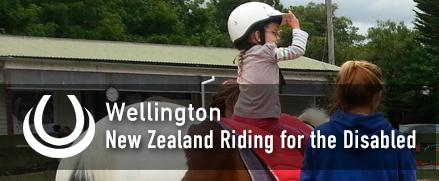 Film night - History and humour from Nga Taonga Sound and Vision (formerly Film Archive)
A reminder about this exciting invitation from Mana Lions, fundraising for Wellington Riding for the Disabled, who, as you all know, has a web site on our shared community platform. Some of you have already indicated that you're going. Let Adrienne know if you haven't - yet. Tickets are $15 each and a light supper will be served. It's at Mana Cruising Club at 7.30 pm.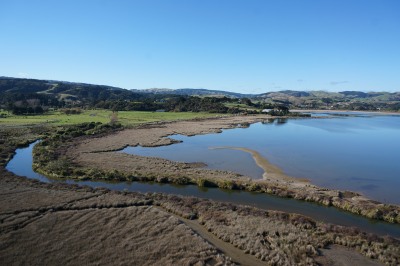 The bridge over the Kakaho Stream
It may not be too many more months before we see some action on the bridge over the Kakaho Stream at the next section of Te Ara Piko begins to wend its way to the Ski Club.
Membership list for the start of the 2016-2017 year
As you can imagine, details on this list change frequently but this one is up to date and accurate at the start of the Rotary year. If you change any part of your contact details, please let me know. This saves those trying to get hold of you from becoming frustrated when they can't! You can find the list at the top of the right column in the Intranet.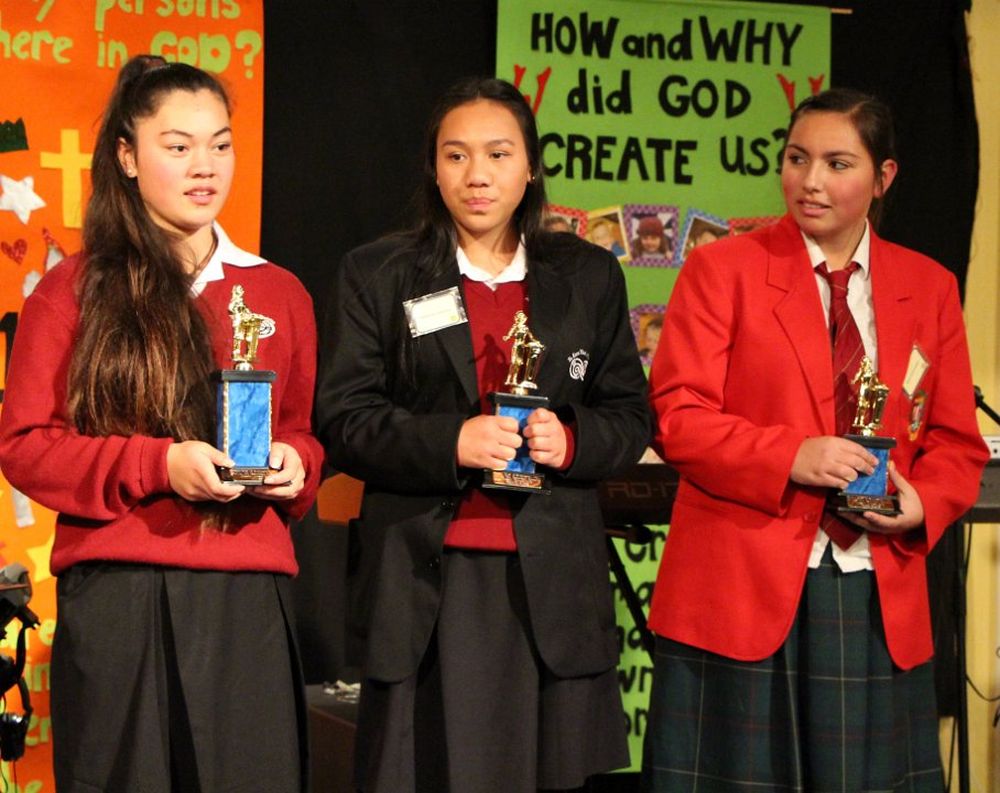 Secondary School Speech Competition
Thanks to Graham Craig's wonderful photography, another folder of photos has been added to our Gallery page. There are a few more photos still to be loaded in the next few days.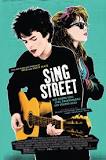 Sing Street
We've received an invitation to a very special Movie Fundraiser for the Laura Fergusson Community. Not only will we have a great night out and be helping a great cause, but we will also have the exclusive opportunity to see the world premiers of the new Laura Fergusson Trust short movie. The movie, Sing Street, will be shown at Light House in Petone on Wednesday 13 July at 6.30 pm (please arrive from 6.00 pm). Tickets are $20 each and include nibbles. Bring some cash for the raffle. Pay online to Laura Fergusson's Trust account: 12-3400-0002877-01, adding your surname and 'movie' in the second field. Alternatively, reserve your ticket by ringing 567-6024 or emailing and pay cash at the door.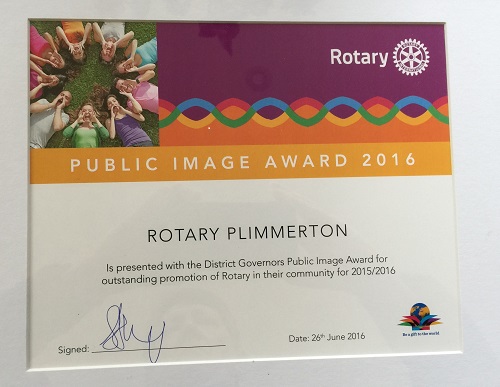 Public Image Award for Plimmerton
This award was presented at District Governor's changeover, here you can read more about the event.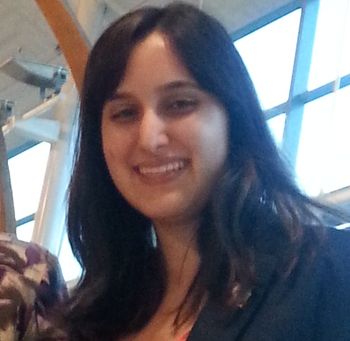 And next week's Meeting ...
Our lovely International Youth Exchange Student, Helena Sak, is leaving to return to Brazil in a couple of weeks. She will come to speak to us and bid us farewell, before we disperse to our various committee meetings.