Diary
Rotary Club of Plimmerton
Disasters such as the 7.8 magnitude earthquake which struck Nepal in April 2015 are widely reported at the time they occur, but are quickly forgotten by most people. Fortunately for the residents of the Nepalese mountain village of Ghusel, Resouurce Teacher for Learning and Behaviour, Denise Duke and her husband Peter are not most people.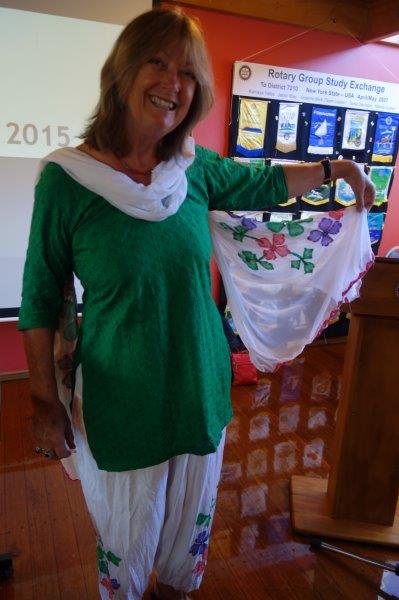 Speaking at Plimmerton Rotary on 9 February (and wearing traditional Nepalese dress), Ms Duke explained that after reading on Facebook, how 23-year-old New Zealander Reuben Harcourt, a friend of their daughter, was helping the people of Nepal, she and Peter felt inspired to travel to Nepal themselves to see what they could do.
Through Reuben's contact at CASD (Community Action for Sustainable Development) an NGO (non-Government organisation) in Nepal, they were directed to the village of Ghusel, which has a population of around 1500. Fortunately for the residents, the day the earthquake struck was a school holiday and so even though 351 of the 355 houses in the village were rendered uninhabitable, only 8 residents lost their lives.
Like many villages in Nepal, Ghusel is located high up among bush-covered peaks, with the houses set some distance apart from each other, mainly on the tops of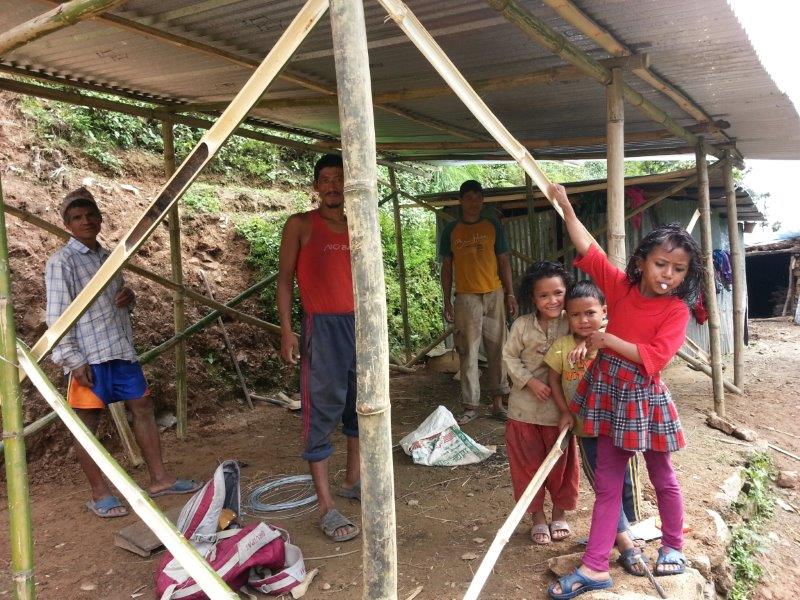 ridges, rather than being all close together in one place. When they arrived in the village, Denise and Peter found that most residents were living in temporary houses which were constructed from bamboo with corrugated iron roofs that had already been erected by CASD. But more needed to be constructed.
The people seemed very healthy. They were generally self-sufficient, being used to a subsistence lifestyle, planting their own crops and obtaining milk from their own buffalos. Denise worked on a holiday programme and Peter worked on building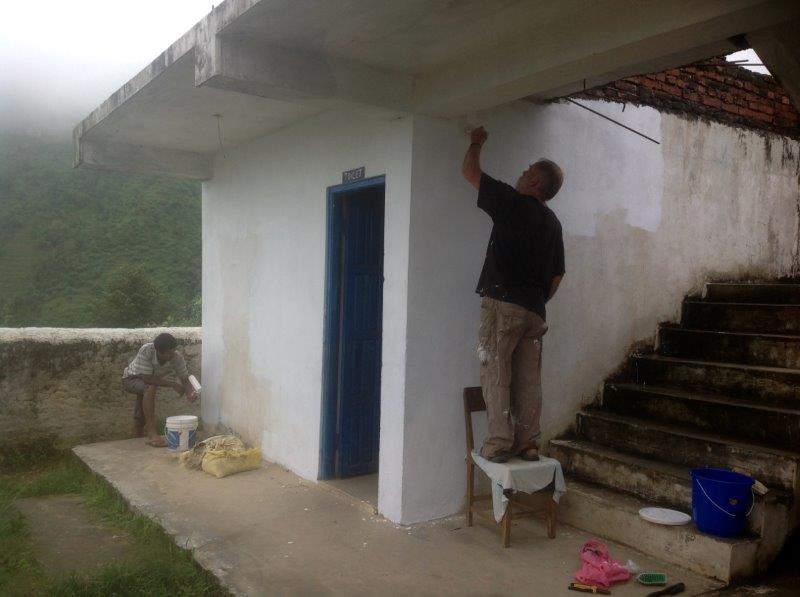 bamboo shelters. The school classrooms Denise was working in that had survived almost intact because they were built of reinforced concrete were dark and grubby and in need of a revamp. They decided that the morale of the local people would be lifted by painting the school. It was basically empty concrete rooms. Also there was no library in the village. In fact most of the children had never seen a picture book or a jigsaw puzzle.
The couple decided to drive to Kathmandu where they loaded a four wheel drive vehicle with supplies. They also bought nearly $1,000 worth of books with money donated by friends in New Zealand to augment 85kg of educational materials books they had initially brought over from NZ. Then they returned to Ghusel.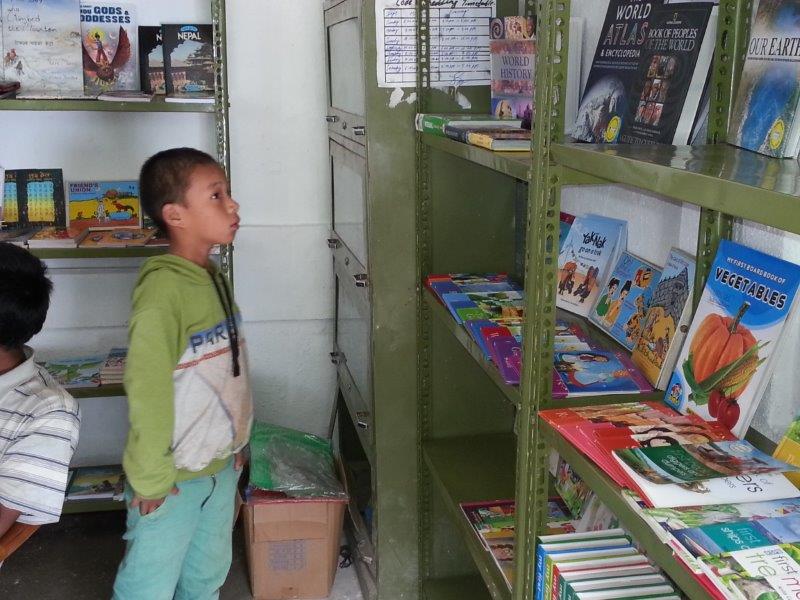 With the help of the villagers they painted the inside and outside of the school, and gave the teachers a quantity of teaching materials to make their jobs easier and more fulfilling. A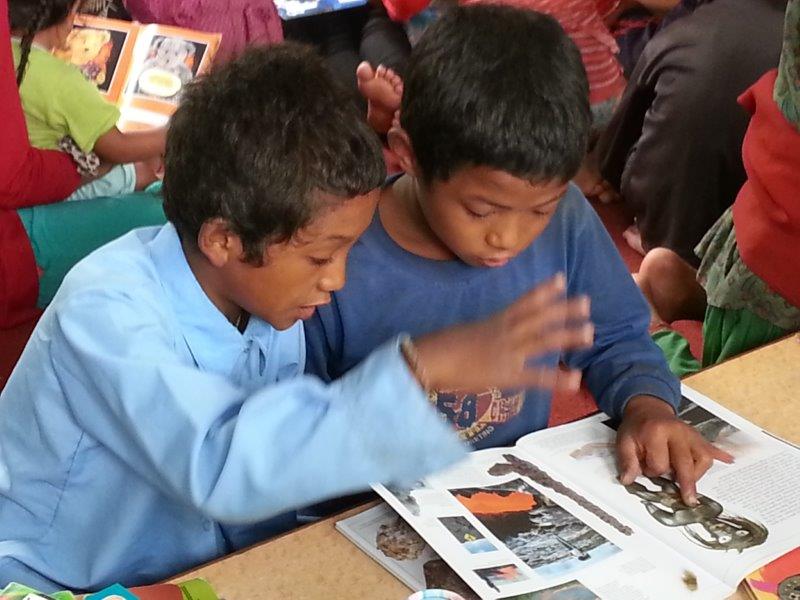 concrete classroom in the upper school became the village library. It was cleared of debris, painted, and had shelving installed for the books to be displayed. A simple lending system was devised. The villagers had to learn about the principle of borrowing a book and then giving it back so that someone else could borrow it. This was all new to them.
The work they did was profoundly helpful to the villagers, as well as being immensely rewarding for Denise and Peter. While the enormity of the devastation throughout Nepal might have been overwhelming, they concentrated on doing the best they could do, where they were, in Ghusel.
Editor's note:
Denise told everyone that the gorgeous weather heralds a continuation of the "season to be merry". They are holding a "Dance-Party" on 5 March at St. Peter's Hall in Paekakariki. This is a fundraiser to raise money to buy cement and steel for the reconstruction of the classrooms in the schools in Ghusel. "Safer classrooms for Cosy Kids ". There will be music from the 1960s and 70s, compliments of Rochelle Vinsen and The Tarps, which will provide plenty of opportunity for dancing. There will also be a Nepalese meal, and a silent auction of donated art, etc.
On the attached invitation you will see a picture of the children in their fleece jackets and woolly hats which is what the patronage at the last event funded. in fact 650 plus children were outfitted like this for the Himalayan winter! safe_schools_for_nepal
Snippets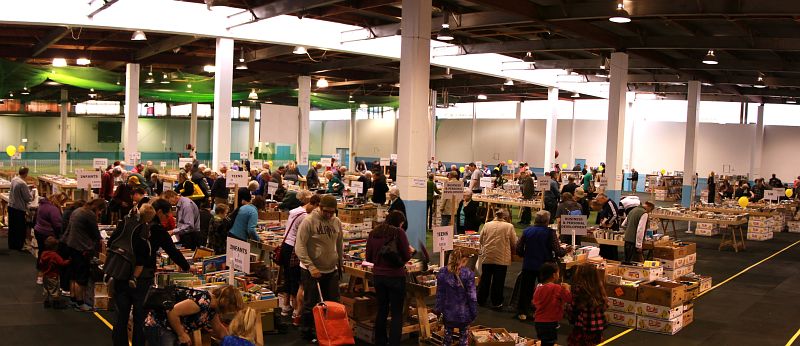 Book Fair
The team of tireless workers have sorted about 600 boxes of books. Lots more are needed so keep promoting it wherever you can. BP Mana and P&X Decorating are being very helpful with collection.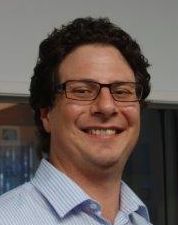 Richard Anstice
We had a visit to our meeting from Richard last night. He has recently moved into Plimmerton and is interested in joining us. He is a solicitor working with Maude and Miller. In the 1990s he went on an Overeas Exchange to Colerado, sponsered by the Rotary Club of Onehunga.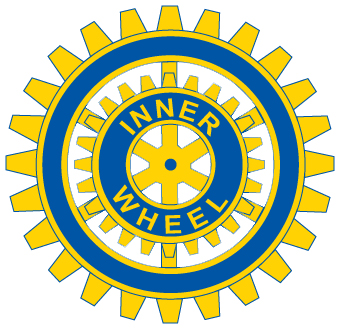 Inner Wheel
Their February newsletter is up on the Inner Wheel page on our site. It's full of information and makes a very good read. You can find it here.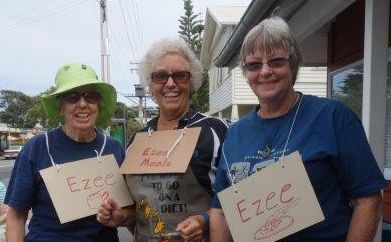 Shrove Tuesday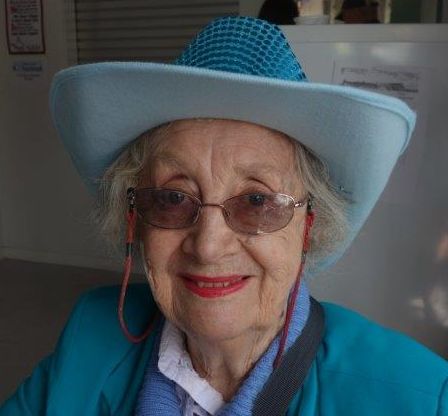 Well, you missed a treat! There were heaps of teams entered (some very, very young and some quite a bit older) including our Ezee meals teams from St Andrews. Two teams came down from Somerset including Margaret Henderson who was a faithful supporter. She is rounding up Somerset residents and asking them to take books to Reception. I said we would collect them from there.
Creekfest
Allan Nichols is still looking for volunteers to help with a survey at Creekfest on 14 March 2016. Only six people signed up last night and he needs more volunteers. Please get in touch with Allan to volunteer about two hours of your time.
Neighbourly
In addition to the plethora of web sites that receive communications from the club, the Communications Committee has added Plimmerton Rotary (as an organisation) to 'Neighbourly'. We are now able to post events and things of interest to the community onto the site. If you can think of something you want to have posted, please let Wendy know.