Diary
Rotary Club of Plimmerton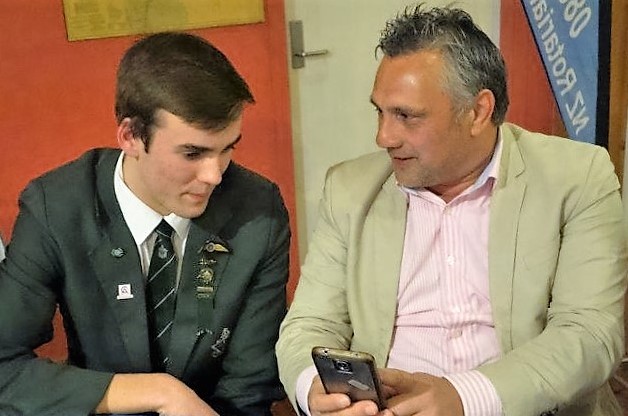 Jack was introduced to the club by our resident explosive expert, Marty Donoghue. It was clear in the pre-speech dinner interval that Jack was pretty interested in what Marty had to tell him.
Launching a rocket and observing it in flight only takes a few seconds. But the time taken to prepare for the launch is massive by comparison.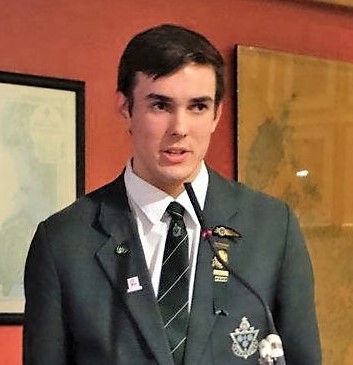 Speaking at Plimmerton Rotary on 6th September, 18-year-old Jack Davies, a senior pupil at Whitby Marsden College, explained his passion for the art of rocketry. "It all started when I was 8 years old. My Dad took me along to see some rockets being launched and ever since then I've been a huge fan of rockets in general."
Building a rocket was a painstaking process that took countless hours of meticulous work. Jack displayed some of the rockets he had made, or had a hand in making. The largest of these was around three metres tall and about 250mm in diameter. "There is a lot of technology in the tip of the rocket, which contains a complex guidance system. The body of the rocket is made from composite materials including carbon fibre and is pretty much filled with rocket fuel."
One aspect that needed to be taken into account was that, as fuel was burned up, the center of gravity of the rocket moved towards the tip. This fact had to be compensated for in the design.
Fuel came in various forms depending on what colour flame the rocketeer wanted to have. "One of my favourites is a fuel called 'White Lightning' which burns with a white flame. It's pretty cool to launch rockets at night because the flame really shows up. You can put additives in the fuel to produce flames of different colours. One of these additives creates a red flame which looks really impressive at night, especially if the flame is longer than the rocket."
Rocket fuel was not volatile, requiring a substantial amount of heat to ignite it. However it was still stored with the utmost safety. Most of the fuel Jack and his friends used was imported, mainly from the USA.
One of the issues faced by rocketeers was obtaining permission to carry out a launch. "Our rockets can climb to a height which is similar to the flight path of a commercial airliner, so the authorities aren't happy for us to launch our rockets where there are likely to be a lot of planes." The rockets that Jack was involved with could climb to a height of 35,000 feet (over 6 kilometres) and reach speeds of two and a half times the speed of sound, equivalent to 3000 kilometres per hour.
Travelling at these sorts of speeds, the rocket tended to warm up considerably as it flew, in fact sometimes the paint would peel off the nose section. "This is caused partly by the air speed and partly by shock waves that are generated around the nose section when the rocket reaches the speed of sound."
It was clear that Jack's passion for rocketry wasn't about to fade anytime soon. "My next goal is to build a rocket that will reach a speed of 3.3 times the speed of sound, which is about 4000 kilometres per hour."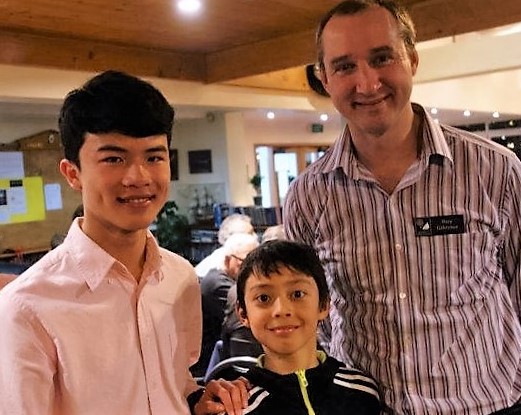 It was equally clear that Jack's speech attracted some future Rotarians who wanted to know more about rocketry. Roy Gilmour brought along his eldest son, Harrison and family friend, Howie Zhang, and Alistair Taylor was accompanied by his son, Caelan.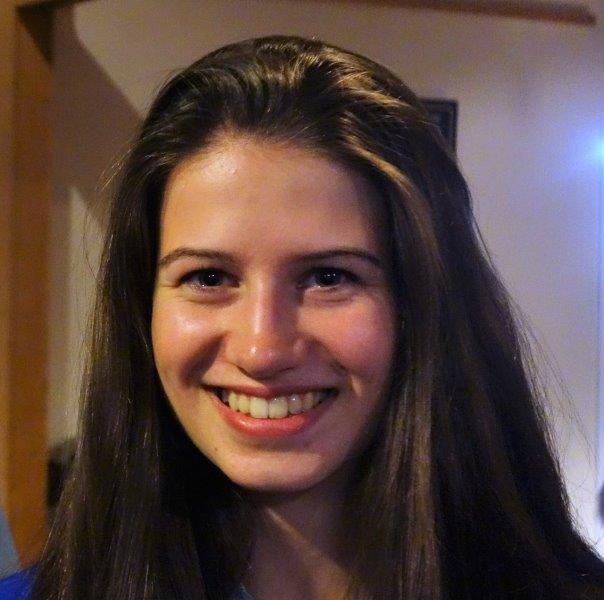 Laurie Boytard introduces herself
Laurie, our 2016-17 exchange student, has been here about six weeks now and gave us a very professional and affectionate illustrated portrait of her native France, Amiens, her hometown, and her family.
Laurie and her stepsister left home at the same time on international exchanges (her stepsister went to Adelaide). Her parents are hosting two students this year (an Australian and an Aucklander), and all is going well.
Aotea College is rather different to Laurie's high school, being larger and less formal. Laurie was learning four foreign languages in Amiens, which fits her ambition to work in international commerce after university. She enjoys sport and music, and will take advantage of all the things New Zealand offers over the next year.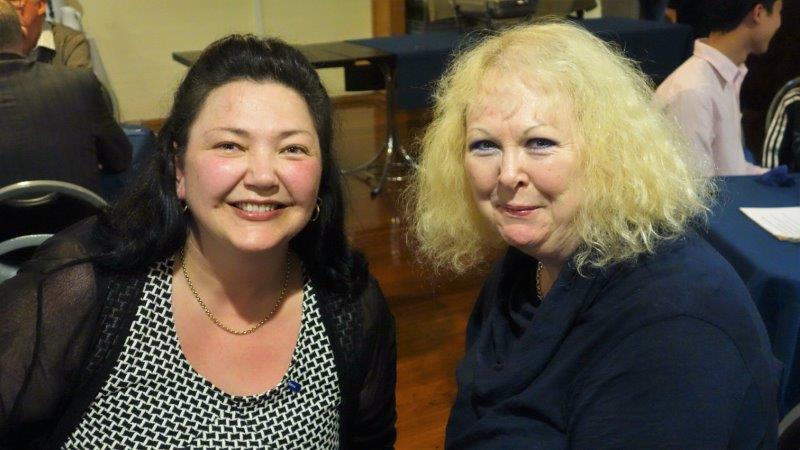 Welcome to Linda Parsons
It's always a happy occasion when a new member is inducted and Linda seemed overjoyed to join us. She described the club as "the biggest family she could be in".
Linda was proposed by Adrienne Murray, with President Peter officiating. She has a most interesting background, which she will tell us about in due course. She is caught on camera here (left) talking to Anne Winnall, Director of Samuel Marsden, Whitby, who came especially to hear Jack speak.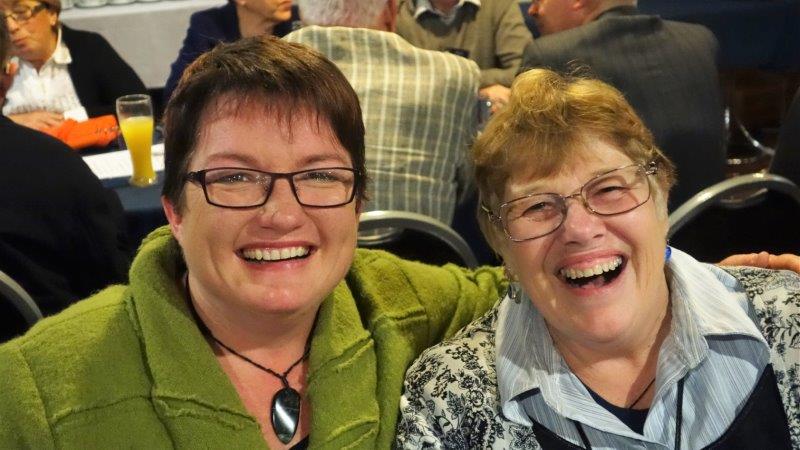 International Youth Exchange
Mandi Bates, Incoming Co-ordinator for outgoing students came down from Shannon especially to hear Laurie speak. She and Donna, Incoming Co-ordinator for the past several years, found plenty to talk about.
Snippets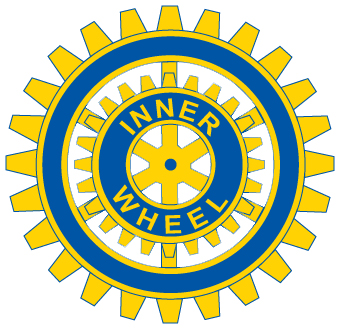 Plimmerton Inner Wheel
Their September Newsletter is up on the Inner Wheel page on our site. It includes a reminder to apply for tickets to their two fundraisers, both of which were mentioned in the Snippets in last week's Meeting Report. Do support their causes - Heart Kids NZ and Virtuoso Strings. The first is on 29 September, the second on 15 October.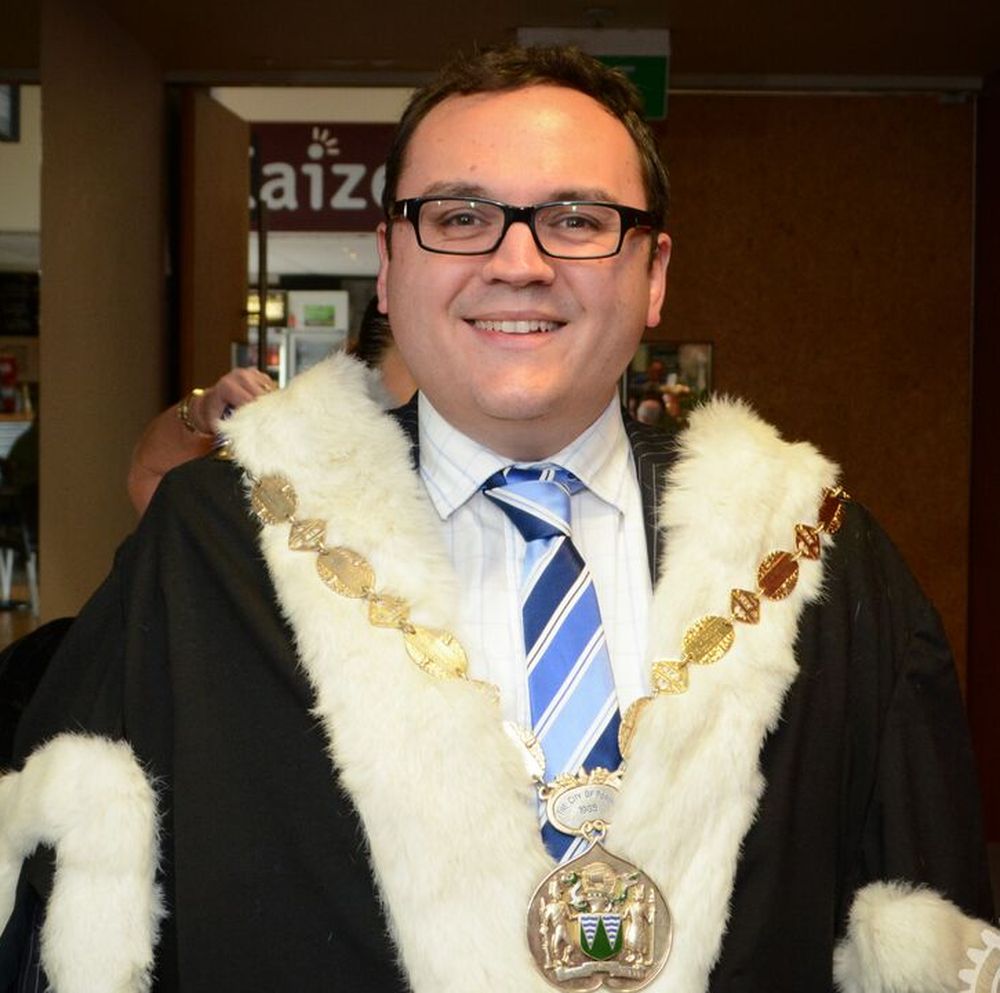 Be a Gift Primary School Leadership Awards
Arrangements are coming along apace to host this wonderful event for our future young leaders. A large group of helpers will be on hand to make sure that all the students, special guests, principals, parents and proud families get into the right place at the right time. Peter Sinke has done a wonderful job, filming eight of last year's awardees and this will be shown on the big screen at Elim Church while people are coming in. If you'd like to be with us, just make sure you arrive by 10.15 am at the latest.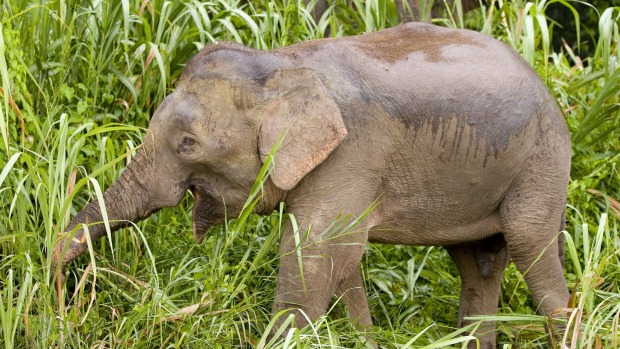 Next week's meeting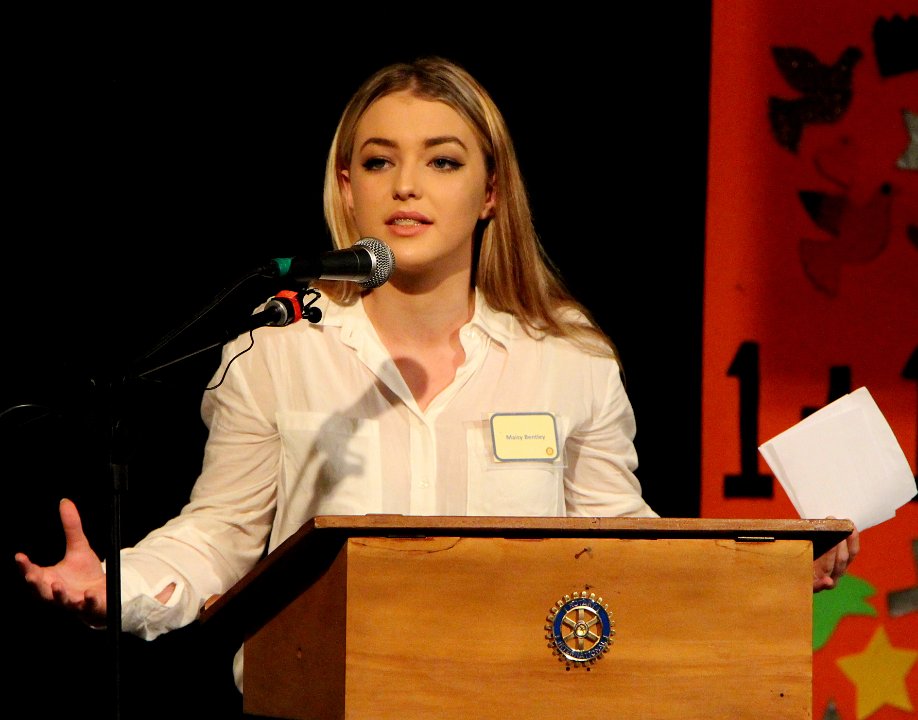 Come along and hear what Debbie Mair from Hutt City Rotary has to say about her work with Pigmy Elephnts in Borneo. In addition to listening to Debbie, Maisy Bentley will take to us about her selectin to represent New Zealand on a UN Youth Global Development Tour in January next year.