Diary
Rotary Club of Plimmerton
The thought of spending a few weeks in Uganda and Tanzania might not appeal to many seasoned travellers. But Neville and Deb Gimblett of Foxton not only made the trip but thoroughly enjoyed the experience.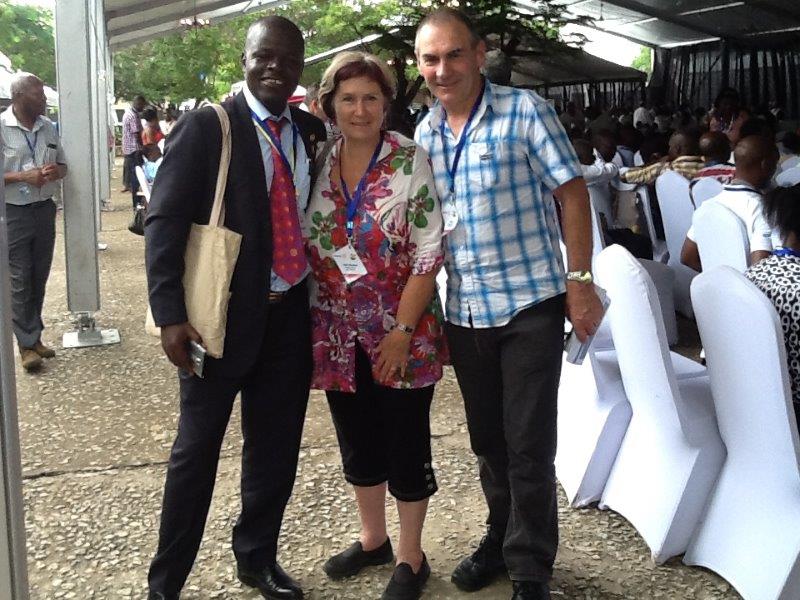 Speaking at Plimmerton Rotary on 22nd September, Neville took his audience on a journey into a part of the world most will probably never see. The Gimbletts are members of Levin Rotary Club. Deb is a Past District Governor of Rotary District 9940 (basically the southern part of the North Island) and Neville is a former Levin Club President. The main purpose of their trip in May 2015 was to attend the Rotary District Conference held in Dar es Salaam, Tanzania's largest city, with a population of around four million.
Delegates at the conference, some 1100 in all, were from all over Uganda and Tanzania. Neville was impressed by the scale of the projects undertaken in such a relatively poor region. "One of the delegates was given an award at the conference for spearheading a project to build a new hospital in his region. Fund raising had been carried out in the local area, and also a matching grant had been obtained from Rotary International to enable the project to be fully funded."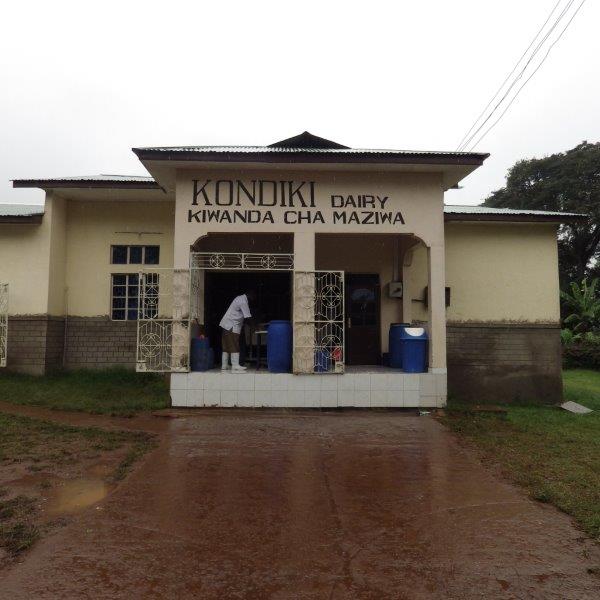 Another project being looked at was the building of a dairy factory to process local milk. "Maybe we need to think on a bigger scale here at home with projects we want to undertake."
While visiting a local library, the Gimbletts noticed a small water tub outside the front door, complete with tap. This turned out to be yet another Rotary project, the idea being to encourage visitors to the library to wash their hands before entering, thereby significantly extending the life of the books.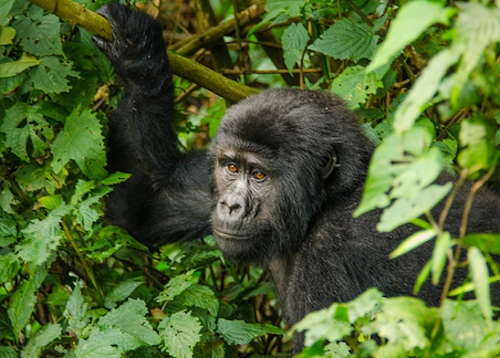 While in the area the Gimbletts visited the mountain gorillas near Kisoro in Uganda. Visitor numbers were strictly controlled. "The gorillas were an impressive sight. You always knew where they were by their strong smell, and the cloud of flies all around them."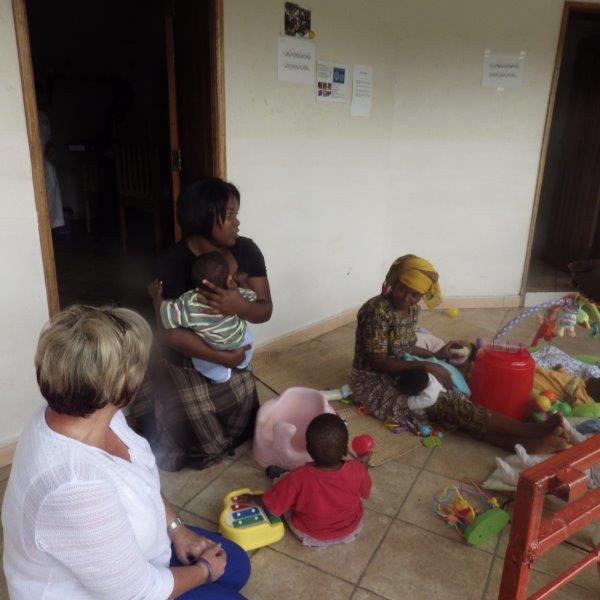 They also visited the nearby Potters Village Orphanage, which catered for babies whose mothers had died in childbirth, an all too common occurrence. The babies are cared for at the orphanage during the first year of their lives, and then handed back to their families. The hospital had 50 staff, all of whom were volunteers.
At all times the Gimbletts felt safe in Africa, mingling with the locals and often being the only white faces in the street. "We did notice in the bigger cities that as night fell, large trucks would move around the city centre, dropping off armed guards outside each of the major buildings."
In the spirit of international friendship, Neville urged his audience to think seriously about an African adventure. "It's just a matter of getting your head around it. So get your passports, get organised, and get over there!"
Snippets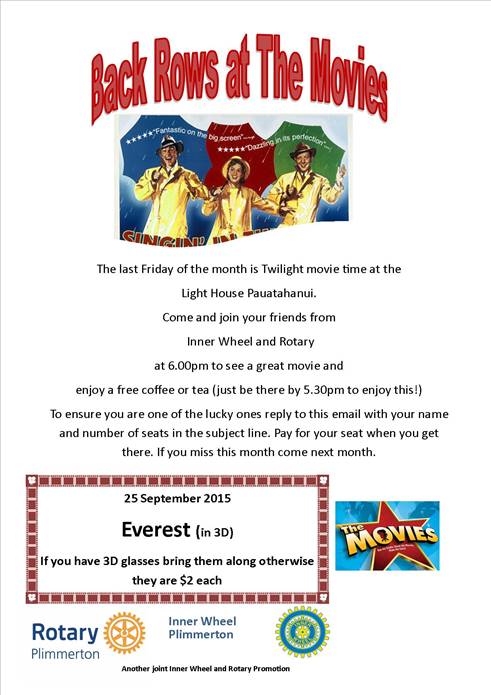 Back row at the movies
Another month has gone, says Phillip, so this Friday is again the night of the month! To ensure you are one of the lucky ones, please email Phillip by Thursday with your name and number of seats in the subject line. Pay for your seat when you get there. This month it's Everest in 3D. Remember that 3D prices apply and bring your 3D glasses if you can find them. Come and join your friends from Inner Wheel and Rotary at 6.00 pm to see a great movie and enjoy a free coffee or tea (just be there by 5.30 to enjoy this!).
Flap and Dap with the DG on 29 September
Next Tuesday is definitely a partners' evening - 'Flappers and Dappers' with a 1930s Ritzy Dinner. You'll have asked your partners if they'd like to come and you can spend the rest of the week getting your costumes ready. There's a prize for the best dressed and there will be raffles during the evening. Check out the wonderful flyer. dg_visit_2015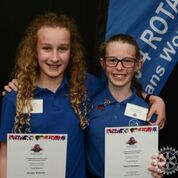 Primary School Student leaders officially recognised
This event took place on Monday 21 September at Pataka. PCC sent out a media release at 1.00 pm on Monday which has been broadcast throughout the city. The Mayor did us proud. His Senior Policy Advisor has since written to say that we 'have made a lot of parents, children and schools very happy'. And the professional photographer said that the feeling (in the room) that was strongest for him was pride. 'It was so obvious on the faces of the adults having photos with the kids'. David's done a great article which we will submit to RDU and the DG's blog. You can read it here. And you can see heaps more photos here.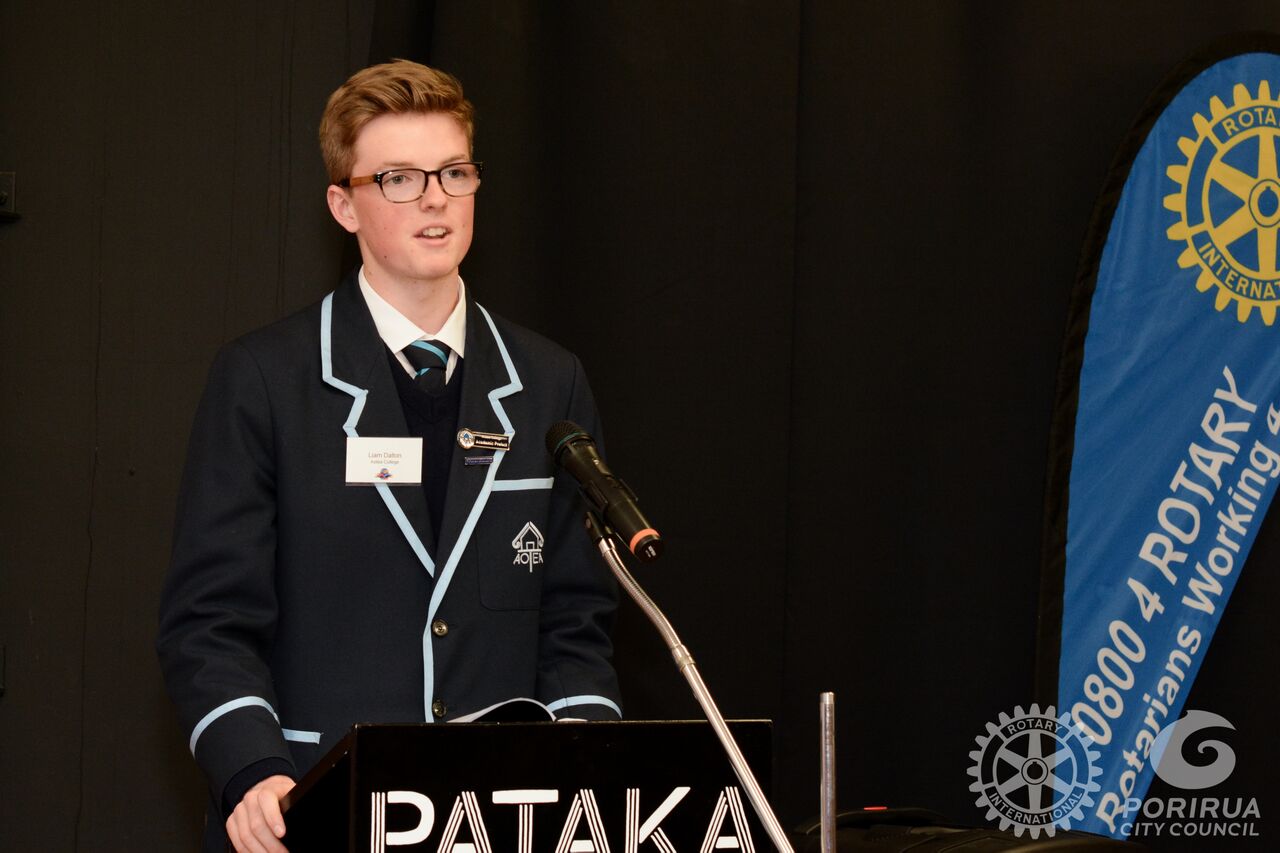 Liam's speech
Liam spoke so well at the Leadership Awards that President Adrienne has asked that his words be reproduced. You can find them here.
New banner photo
Some of you may never have realised that the banner photos on our Home page 'revolve'. Following the success of Monday's Awards for Porirua's primary leaders, a new photo has been added.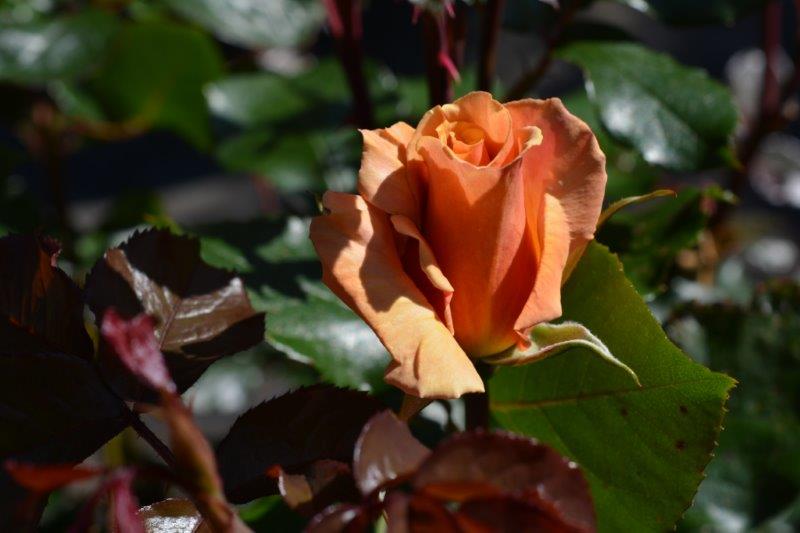 Pauatahanui Garden Trail
Jenny Jackson reminded us about the Garden Trail around 14 gardens on Sunday 29 November. This is a joint project with Inner Wheel. Jenny is hoping that the event will raise $30,000 for Te Ara Piko. $4,000 in sponsorship has already been received for the printing of flyers, tickets and the booklets that will be handed to visitors when they reach the first garden on their ticket. President Adrienne will be sending out an email flyer to all members. Please put this onto your Facebook pages. Jenny then handed out posters for members to place at various outlets and tickets for members to sell. You can also access the flyer here.

Aotea Year 11 interviews
The last 60 students were interviewed for 2015 on 22 September, and Partners Porirua and Aotea College offered their grateful thanks for the expertise provided by six members of our club.
Levin Club's 'Man Cave'
Deb invited us along on Sunday 15 November from 10.00-4.30 pm to see what men have hidden away in their sheds. There will be up to 12 different sheds to visit. Tickets cost $25 and include lunch. They will have a Shelter Box and an ERK on display at the lunch stop - and you can purchase a raffle ticket! Fill up your car for an enjoyable day out. This could be a reciprocal visit - Deb has taken 10 tickets for our Garden Trail.