Diary
Rotary Club of Plimmerton
By David Pine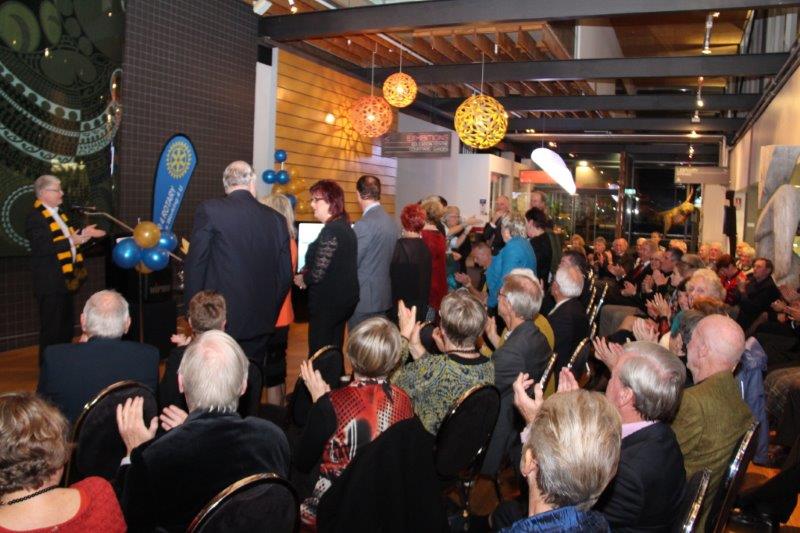 At a unique event held in the Pataka Museum foyer on Saturday 4th July, the Rotary Clubs of Plimmerton and Porirua Sundown combined to celebrate the annual changeover of their respective Presidents.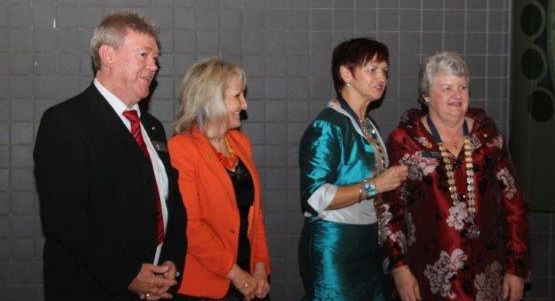 Outgoing Plimmerton President Chris Garrett handed over to new President Adrienne Murray, while Porirua Sundown's outgoing President Bronwyn Pullan handed over to new President Sarah Thompson.
Speaking at the event, Porirua Mayor Nick Leggett thanked both clubs for making the decision to come together for this special event, to help celebrate the city's 50th anniversary. He noted that for the first time, the two Clubs would both have a woman as President in the same year.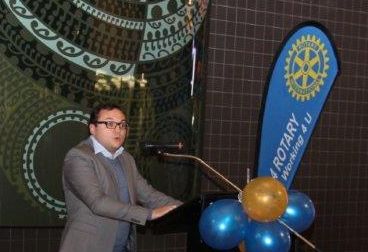 The Mayor commented on the long list of projects that both Rotary Clubs had completed or progressed during the previous 12 months. "In our 50th year it is timely to reflect on the positive effect Rotary has had over the years. We applaud you for reaching out to so many groups within the Porirua area who are in need. The council is delighted to be able to partner with you in many of these projects."
Each of the Clubs was involved in one ongoing signature project in association with Council. Plimmerton Club continued to work on constructing a pathway which would eventually encircle the whole of Pauatahanui Inlet. And Porirua Sundown Club was well advanced with plans to build a Sound Shell at Aotea Lagoon. Having your members involved in these projects will ensure they are completed much more quickly than if Council had to do everything itself. It is a pleasure when visitors come to our city to be able to point out progress with a wide variety of projects, many of which you have been responsible for."
"The important thing about Rotary is that we in Council always know that if Rotary says it will do something, it will deliver."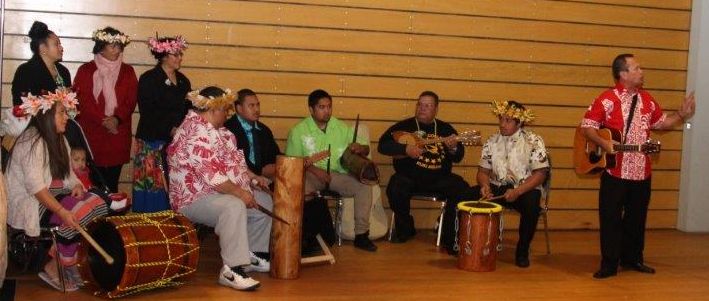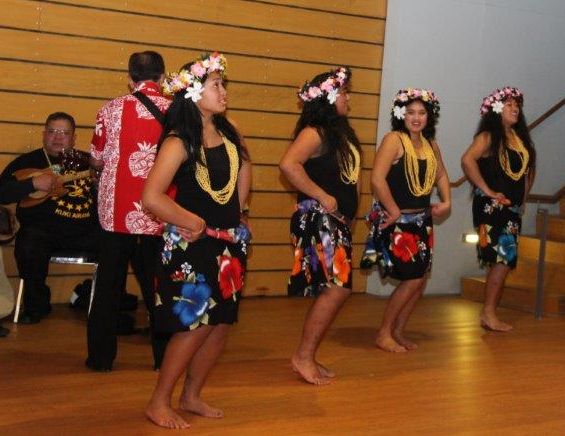 Entertainment during this special celebration had a uniquely Porirua flavour, with the intricate rhythms and stylish dancers of the Porirua College Cook Islands Cultural Group, the highly skilled Aotea College Year 10 Guitar Trio, and the barber shop harmonies of vocal quartet Marvell-us, also from Aotea College.