Diary
Rotary Club of Plimmerton
Lord 'a Mercy
By Jim Dearsly
Posted: 15 April 2015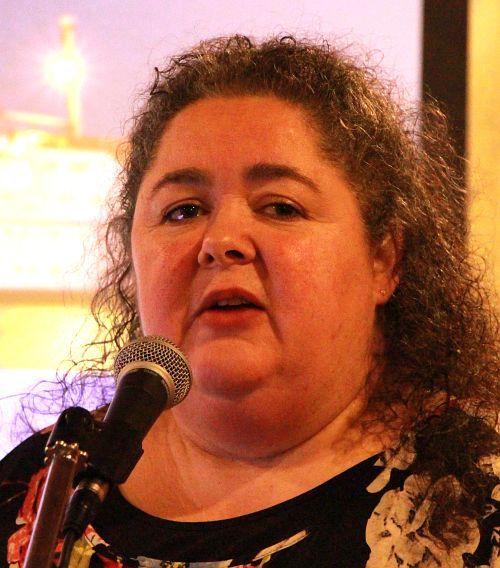 Alison Briesman had our full attention as she told us the story of Mercy Ships. It was the brain child of Don Stevens in 1978 to provide advanced surgical support to the poorest counties of West Africa. His idea was to equip old liners as hospital ships, crewed and staffed by volunteers. By international promotion of the idea he obtained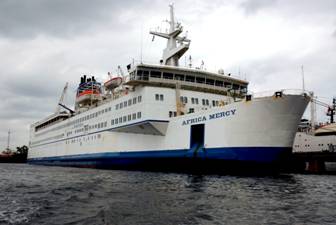 the sponsorship and donations he needed to equip the first Mercy Ship. It was such a great concept that volunteers from all over the world were willing to freely provide their time and skill. They have no problem continuing to recruit those volunteers. There are now two Mercy Ships with another on the way.
Alison, a qualified nurse, told us of her own experiences. She started her involvement in 2002 and served for 7 years on one or other of those ships as a theatre nurse and later as operational supervisor. She showed us the short overview video of the operation and treated us to an excellent illustrated presentation of their work.
The ships visit ports along the West African coast. Each ship stays at its destination for several months to carry out lifesaving and life changing surgery. The photos of the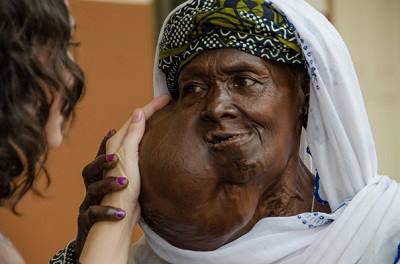 cases they deal with were not for those with delicate stomachs (fortunately we had already eaten before Alison's address). Terrible life threatening disfigurements, faces eaten away by awful but preventable diseases, limbs misshapen by malnutrition, disease and trauma, all totally beyond the local medical resources. Cataract operations restore sight to the blind. Engineers on the ships create clean water supplies. They also provide bicycles, shoes and other gear donated by manufacturers.
These areas of Africa are some of the poorest in the world and without the Mercy Ships there is little hope for these people. Before a Mercy Ship arrives, an advance team advertises its coming and those needing help come to a central place such as a sports arena. She showed us photos of the queues of thousands of people at some of those locations, desperate for help. They are then sorted and the operation list decided. While the ships have a Christian ethical base, it in no way influences the selection of patients and all tribal cultures and religions are treated equally.
When the ship docks, the five operating theatres, CT scanners, dental facilities and laboratories on board get to work immediately. The blood bank is the crew. The changes achieved by those volunteer operating teams is truly miraculous and gives those people back their lives. The smiles on the mended faces or reconstructed limbs told it all. It is all the reward desired by the volunteer crew and staff.
Alison's talk reminded us how a bold dream can come true and make a real difference in our world. It was an address we will all certainly remember.
New Member Introduction
Euon Murrell gave us a great presentation of his life and work from childhood, to real estate, to retail and back to real estate again which is what he is doing now with Tommy's. He said he'd been called a Real Estate prostitute because he'd changed 'sides' so many times, but real estate was something he loved. He's been a City Councillor for many years and entered the mayoral race a few years ago before becoming Deputy Mayor. Clearly a leader of large teams and talented at building businesses from small beginnings, he's a welcome addition to our club.
Snippets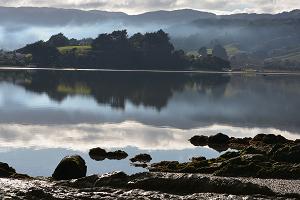 Fun Walk
The Fun Walk has been postponed from 26 April to 22 November (29 November if wet on 22 November). Steve Baker hopes that members will get in behind this project and promote it wherever possible. The new details can be found here.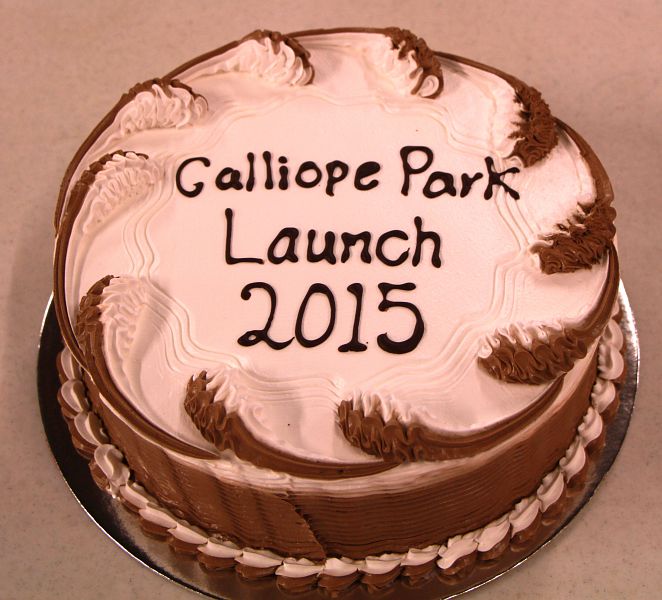 Calliope Park
Peter Sinke and his trusty team of volunteers have laboured for the past eighteen months to build and instal an Adult Playground at Calliope Park. The launch was on Wednesday 8 April. You can read all about their endeavours here.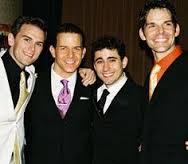 The Jersey Boys
Where would we find our fun without the annual movie night with the Nichols? They did it again on Saturday 11 April with a showing of Jersey Boys, and raised a heap of money towards a fund for Swee Tan, as you can see here.

Boy Choir
Remember to put your name down for this Inner Wheel event on Thursday 30 April at The Lighthouse. Please make sure you only put your name down on one list - either Inner Wheel's or Rotary's! All the details are set out here.
Next week's meeting
As you know, next week is Committee night and you can read all about future meetings here.