Diary
Rotary Club of Plimmerton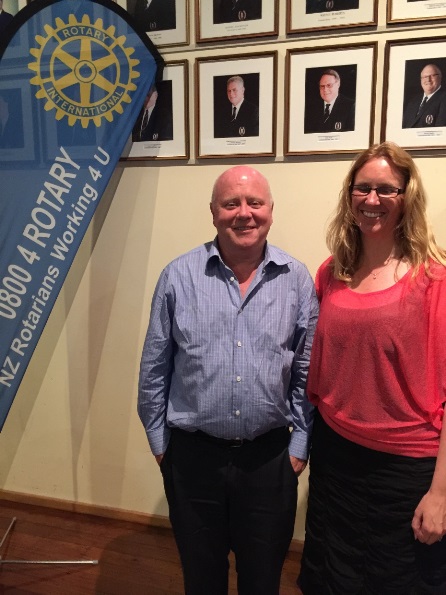 Plimmerton Rotary was privileged at its meeting on 24 November to hear from Wellingtonian, Brendon Bowkett, who is a Fellow of the Royal Australian College of Surgeons, specialising in helping children with deformities to lead normal and healthy lives.
A Board member of Capital Coast Health, Mr Bowkett explained with the help of many graphic photographs, how he had helped transform the lives of children both in NZ and in Timor–Leste, a country he visits as a volunteer every two years to help the children there.
"The surgeries we conduct in Timor-Leste have an amazingly positive effect on the families of the children concerned. Until 1999 the people of East Timor were ruled over by one terror regime after another. Almost all of the schools were destroyed. The local people retreated into the bushland for many years to live and to hide from the fighting. Fortunately the Dili Hospital building was left standing, so when peace was restored we had a starting point for creating a proper medical facility for the population."

Supported by a Rotary organisation called ROMAC (Rotary Oceania Medical Aid for Children) Mr Bowkett and the surgical team of six conduct many operations during his visits to Timor-Leste. These range from curing deformities such as internal organs that are growing outside the body of the child, to providing treatment for ailments like incontinence and bed-wetting. "Some of these conditions have been created by the terrible conditions these families lived in while hiding in the bushland."
Mr Bowkett noted that regardless of the difficulties faced by the families of Timor-Leste, the universal bond between mother and child remained unaffected. "During our work we take great care to respect the innate relationship between a mother and her baby. As Nelson Mandela once said: There can be no keener revelation of a society's soul than the way in which it treats its children."
Rotary continued to help Timor-Leste in other ways as well, including the provision of much needed hospital equipment, teaching nurses about the sterilisation of medical instruments, and training locals about anaesthetics. "Your work has saved a lot of lives in that country."
Snippets
Important events this week:
Friday 27 November Parumoana Schools Speech Contest at 9.30 in Aotea College Library.
Sunday 29 November Pauatahanui Garden Trail from 10am to 4pm. Tickets available from Lighthouse Cinema Pauatahanui, Tommy's Real Estate Mana, Whitby Pharmacy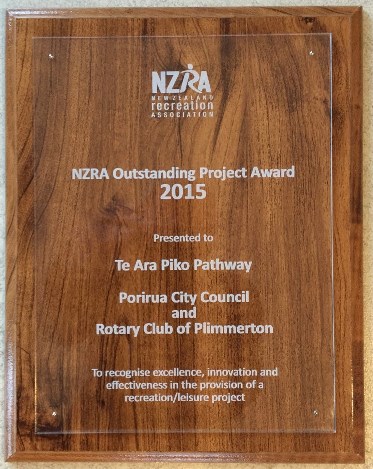 NZRA (New Zealand Recreation Association)
At the annual general meeting of NZRA on Friday 20 November there was an awards ceremony and the Award for 'Outstanding Project' went to Te Ara Piko.
The citation reads: To recognise excellence, innovation and effectiveness in the provision of a recreation and leisure project.
Winner: Te Ara Piko Pathway (Porirua City Council and Rotary Club of Plimmerton).
The Te Ara Piko Pathway is a shared pathway around the Pauatahanui inlet near Porirua. The inlet is unique in that it is the only large coastal wetland left in the lower North Island. The Department of Conservation has rated it as a site of National Significance.
Since 2005, the pathway has been developed in multiple stages, based on available funding. An outstanding example of council and community partnership, this safe, attractive and accessible walkway is helping bring together and reinvigorate the local community.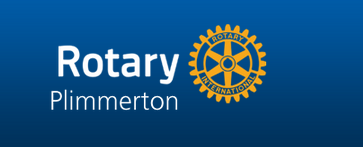 In the Press
Plimmerton Rotary featured several times in last week's KapiMana News. There were items about the Men's Shed, the Inlet Clean-up, our grant from Nikau Foundation for Te Ara Piko and the Pauatahanui Garden Trail. In the DomPost there was a full page about Picturesque Pauatahanui in the Property section with several photos of the pathway.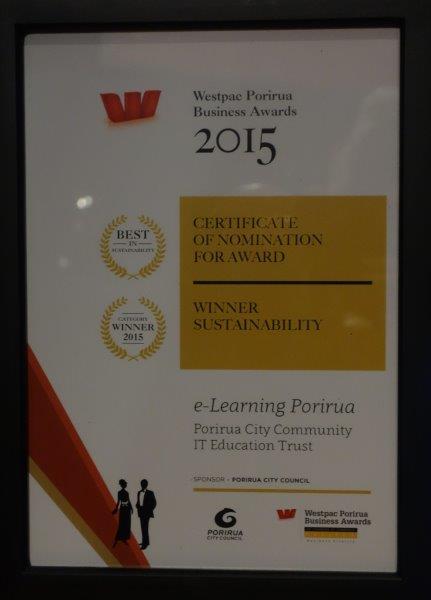 E-Learning Porirua
At the Annual Westpac Porirua Business Excellence Awards 2015, the Trust received the Award for Best in Sustainability. Over the past fifteen years, the Trust has trained 1800 families and put computers into their homes. You can read about the event here. As Plimmerton Rotary has been involved with the work of the Trust since its inception, there is a short blog on our site too.



X Games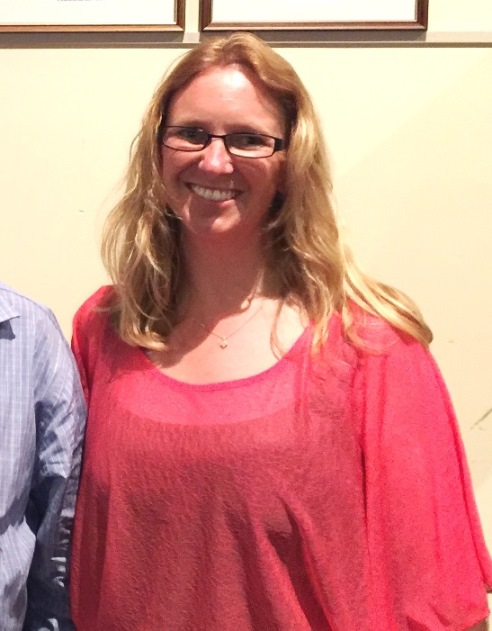 Deb Sherwin attended the club meeting for several reasons. Firstly to thank the club members who assisted at the Discovery School X Games a few weeks ago, and also to listen to our guests speaker, Brendon Bowkett, as she works with him at Wellington Public Hospital.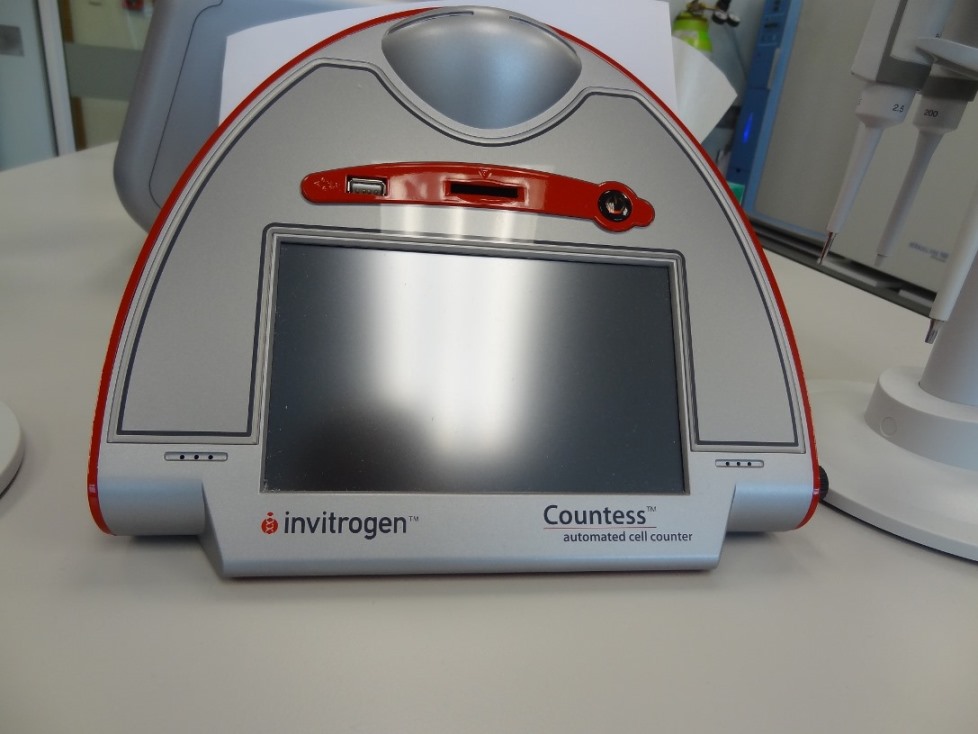 Automated Cell Counter
A letter of appreciation to the members of the Rotary Club of Plimmerton was received from the Gillies McIndoe Research Institute for the valued contribution made by the Club to help purchase an automated cell counter.
Lights & Sirens Quiz

The Lights and Sirens Quiz Night is an event organised by Rotary with the assistance of Wellington City Council – Waterfront Operations, Wellington Hospitality Group and Wellington Free Ambulance.
The quiz will be held in a giant marquee erected over the amphitheatre in Frank Kitts Park on Sunday 6 December. This will be the first marquee in New Zealand with a clear roof providing an amazing visual experience as the sun goes down. District 9940 is fundraising to buy Wellington Free a new ambulance and money raised from this event will go to this project. tickets are being sold for tables of 8, and for more info contact President Adrienne or Editor Jenny. Click here to purchase tickets.
Mary Potter Hospice

There are lots of fund-raising things happening leading up to Christmas - Strawberry Festivals, Christmas Raffle, Angel Christmas Decorations, Christmas Wrapping and so much more over the next 5 weeks. Read about it on their website .
Christmas Party with the Police Recruits
On 21 November 10 police recruits gave up their Saturday afternoon to get into their uniforms and help several Plimmerton Rotarians to entertain a group of children from three low decile schools in Porirua East.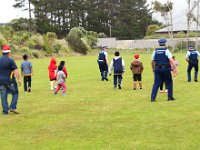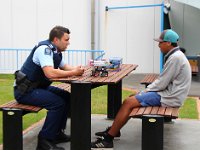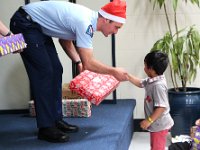 From energetic activities like rugby and monsters to petting and feeding lambs and assembling a huge New Zealand jigsaw plus magician Nigel Kennedy and yummy party food, a great time was had by all. To see lots of photos go to Graham Craig's website here.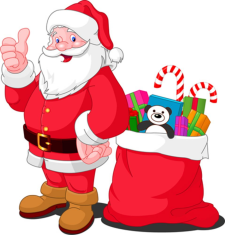 Rotary Family Christmas Party
This will be held on Tuesday 1 December at Mana Cruising Club from 5 to 7 pm.
News of a past exchange student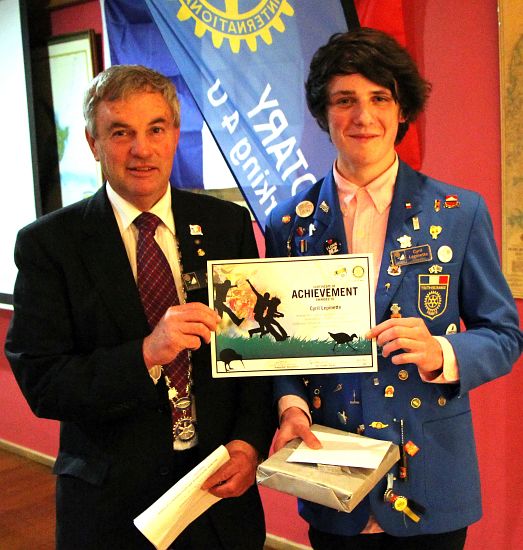 Cyril who was an Exchange student four years ago has been in touch with former hosts after the Paris bombings. He had been in Paris just the week before. His studies are going well, although his English has slipped a little, and he says he will be back to visit in less than 2 years. As with the very recent visit from Emmy, it is always good to know how our students are!