Diary
Rotary Club of Plimmerton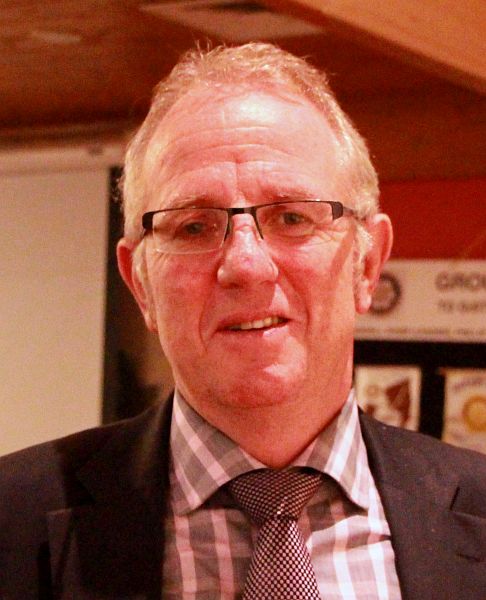 Should marijuana be fully legalised in NZ? This was the question posed by Greg O'Connor, President of the NZ Police Association when he spoke at Plimmerton Rotary on 2 June.
The Police Association is the body that represents the interests of policemen and women in NZ. Mr O'Connor has been its President since 1995.
Drawing on discussions held during his recent trip to the USA, Mr O'Connor noted that in the state of Colorado, the growing of marijuana and its sale through retail shops had been legalised in 2012. It was possible that other States would follow suit. Through a quirk of the legal system however, it was still against Federal Law to possess marijuana, and so it was a case of the State having passed a law which was at odds with Federal law.
"At this stage there is no sign that the Federal law will be enforced, but the Police in Denver have been advised that if they themselves are caught in possession, they risk being dismissed under the Federal law. I guess what we are seeing in the USA is a lack of certainty over whether marijuana should be fully legalised."
In Colorado, medical marijuana had been legalised in the year 2000, and during the period to 2012 there had been a mysterious increase in the demand for marijuana for medicinal purposes. "It was as though people had suddenly developed ailments that only a course of marijuana could cure. We are concerned that this trend might be repeated here in NZ.
"There are people who would like to see the marijuana debate positioned as a health debate, rather than as a drug debate. In our view this is a dangerous trend. If the debate is positioned as a health debate then it is likely that marijuana use in this country will increase dramatically. Add to this the fact that the marijuana available today is about 5 times stronger than what was available back in the 1960's.
"Make no mistake, if the use of marijuana is fully legalised in NZ, then this country will be awash with marijuana. Is that what we New Zealanders want?"
Snippets
The Great Zonta-Rotary Celebrity Debate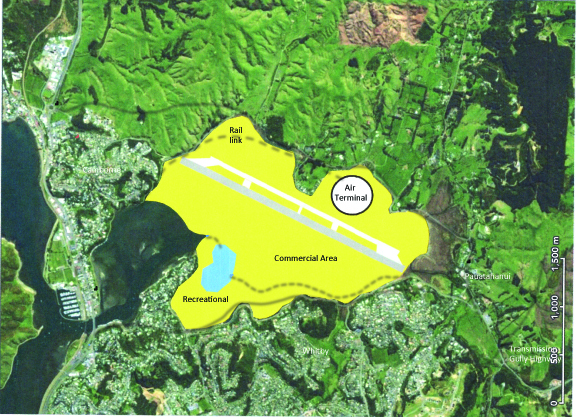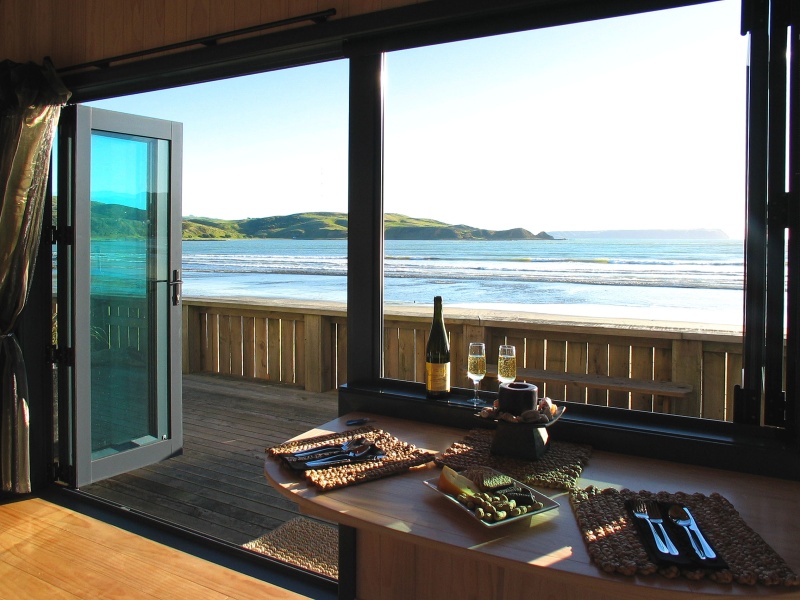 Less than two more weeks to muster your friends and prepare to bring them along on 14 June. Julie McLagan has very generously donated The Blue Boatshed for romantics of all ages as an auction prize. Many of you brought raffle prizes. This is going to be a fun occasion providing an opportunity to stave off winter with a good laugh. Remember that this is the link to give to your friends so that they can read all about it. Phil Whearty is kindly sponsoring the design and printing of flyers later this week and it'll feature in Kapi Mana next week. Our Events page is changing all the time as we receive more information from the organisers. Shortly there will be short bios on each of the speakers. Here is the flyer to show to your friends. celebrity_debate_2015
New Member

A huge welcome to Sandie Ryan who hails from England. Sandie was introduced by Adrienne Murray and is looking forward to getting involved in all things Rotary.
Presentation
Ria Earp the Chief Executive of Mary Potter Hospice acknowledged receipt of the proceeds from the 18 March Breakfast with the Prime Minister in the sum of $11,242.74 which, when combined with the proceeds from the 28 May 2014 Breakfast, totals $18,840.89 for 2014-2015. Ria was delighted with this result which qualifies Plimmerton Rotary for a plaque on the MPH Recognition Board.
Changeover 2015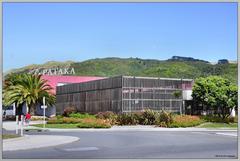 Mayor Nick Leggett will host the Joint Changeover for Plimmerton and Porirua Sundown at Pataka from 5.30-7.30 pm on Saturday 4 July 2015. All are welcome so invite your family and friends for the modest sum of $20 each. Your invitation is here as well as in the Programme. changeover_invitation
Web site data from Wendy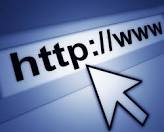 It's interesting (for me) to capture the Google Analytics for Plimmerton Rotary each month (that's a record of how much our site is being used). Phillip and I had wondered if the time I spend on the site (and in May it's been weeks, not days or hours while I've been populating the Intranet) might skew the statistics. But the May figures show that this can't be true. The percentage of 'new' visitors to the site this month is 72.2% compared with 27.8% of 'returning' visitors (and I'm definitely a 'returning visitor'). 989 users have enjoyed 1,267 sessions, looking at 5.43 pages per session. They have viewed 6,880 pages and spent an average of 4.45 minutes on the site. Clearly the site is well read. The users have risen from 273 in January, 383 in February, 828 in March, 603 in April to 989 in May.
The site's popularity is thanks to the activities of everyone in the Club. The more activities we get involved in, the more blogs, articles, meeting reports, news releases, etc., we can post on the site. So, keep those activities coming and make sure you tell the Communications Committee before an event or an activity so that we can promote it as well as writing about it afterwards. Therein lies the possibility of attracting new members.
Intranet information from Wendy

Exciting news. 16 members now have their full member profiles in the Member Directory in the Intranet (compared to 3 when I first mentioned it in March) . Our esteemed President, and President-elect are two of the 16. Great example you guys, and thanks. A further 17 members have made a start and four of these have put up their photos. This means that new members will find it easier to identify 20 of us in their first few months if they sneak a peek before a meeting or event! Sadly though, 46 members have not yet loaded their details - or asked for help. If you need help, please ask. However, if you're happy to load your own details there are now step by step instructions in Intranet + Communications (below Committee Activities) + Website training + Cheat Sheet for using the Intranet.