Diary
Rotary Club of Plimmerton
From Slide to Climb
By David Pine
Posted: 27 May 2015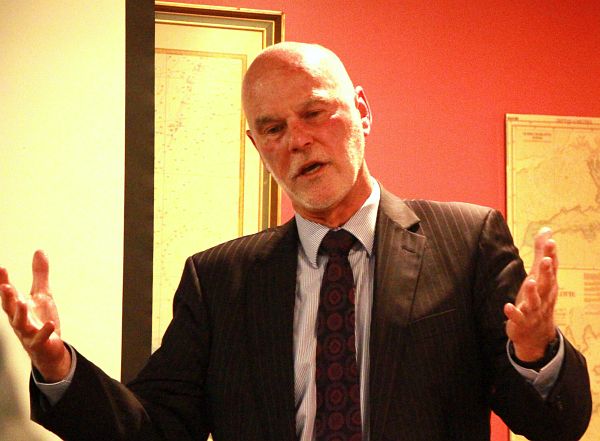 During the period 1945 to 1960 NZ figured at or near the top of OECD statistics in terms of GDP per capita. Then we gradually lost ground until the 1990's when we were ranked in 20th place. We have improved slightly since then but are still only about half way up the OECD scale, which measures GDP per person in 40 countries similar in makeup to NZ.
These trends were noted by Murray Sherwin, Chair of the NZ Productivity Commission, who spoke at Plimmerton Rotary on 26 May.
A past CEO and Director General of the Ministry of Agriculture and Fisheries, and a past Deputy Governor of the Reserve Bank, Mr Sherwin spoke about his work in helping NZ to again climb the ladder of countries with high productivity. However he explained that NZ had some unique characteristics that made it difficult for us to do so.
"In New Zealand we do a lot of things very well, but our income per person isn't where it should be, and this is where our work at the Productivity Commission is focussed. We are relatively isolated from our major markets, which doesn't help, and also our economy is less competitive than say, the USA, where firms that are not running at peak efficiency are found out very quickly and simply can't continue in business. Here though, inefficient firms can carry on for many years, and this is part of our problem."
A major plus in NZ was the almost total lack of corruption, which was extremely important for any growing economy.
Mr Sherwin felt that, rather than using the whole of the OECD as a measure, we should instead compare ourselves with smaller economies that were doing well. "Examples are: Ireland, Israel, and the Scandinavian countries. We encourage the regular exchange of ideas with business people in these countries."
Constant change needed to become the norm if businesses in NZ were to become more efficient and therefore more profitable. "Successful businesses are constantly on the lookout for ways to become more efficient. There needs to be a continual search for better ways of doing things. It's not about working harder, or working longer hours, or working for less money. It's about working smarter."
Snippets
The Great Zonta-Rotary Celebrity Debate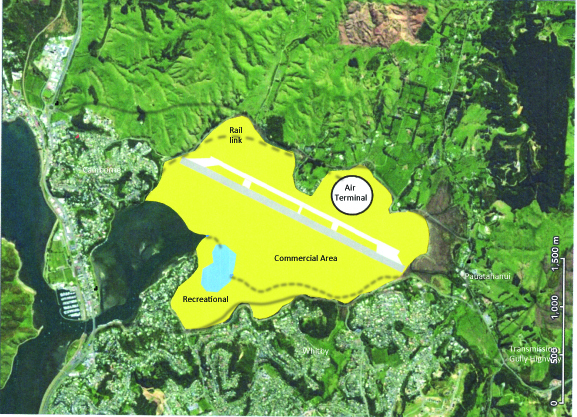 You can find all the information you will need to enable you to tell your friends and family about this fun event here. Do make up a party so that we can fill the theatre. Plans are coming along apace and now the team need your help. Please could you bring an item (or more than one) next Tuesday for the raffle and give it to Wendy. And if you, or someone you know, could offer something larger than a raffle item that could be auctioned, that would be great. This is a great opportunity to draw attention to the GiveaLittle facility on our own site as well as on Te Ara Piko's site.
City of Porirua Secondary Schools Speech Contest
David Knight asked everyone to keep 19 June free for this inaugural event which is being held at 6.30 pm at The Anchor Church in Whitby. You'll remember that this was the subject of a blog on 21 April when Bill McAulay first mentioned it to us. You can read more about it here.
Welcome Les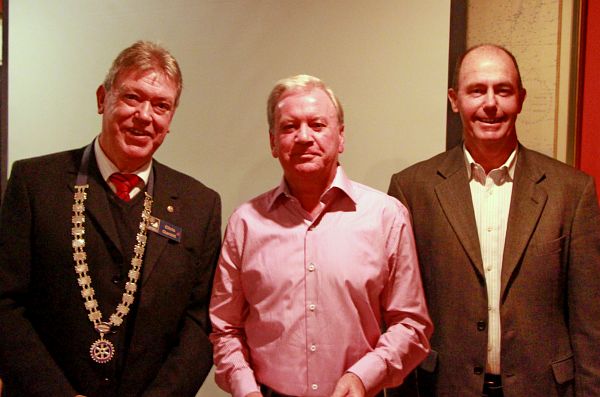 President Chris inducted Les Callear to the Rotary Club of Plimmerton. He was proposed by Bruce Couch. Les's wife Brenda is a member of Plimmerton Inner Wheel.
Kapi-Mana Music Festival/Competitions


Carolyn Rait of Kapi-Mana Music has extended an invitation to members of Plimmerton Rotary to attend the Demonstration Concert by students who performed in the Kapi-Mana Music Festival/Competitions, on this coming Thursday, 28 May. The concert will last for approx 1 hour and commences at 6.30 pm in the Performing Arts Studio, Pataka.
Next Meeting
Greg O'Connor, President of NZ Police Association, will talk to us about 'Issues addressed and outcomes achieved by the New Zealand Police Association'. You can see details of future speakers and events here.