Diary
Rotary Club of Plimmerton
The crazy path to becoming CEO of Wellington Free Ambulance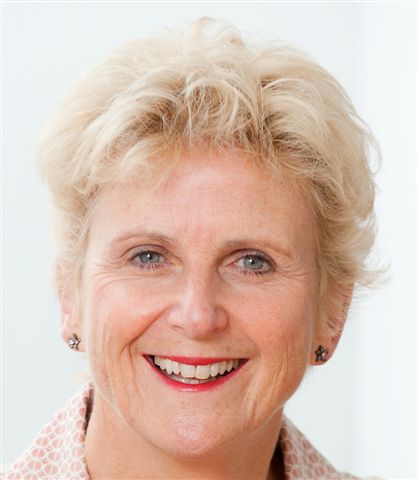 Diana Crossan became Chief Executive of Wellington Free Ambulance in February this year and will tell us the journey she took en route to getting the job. As well as being the CEO, she is also on several boards in the private, public and community sectors.
Wellington Free Ambulance has over 200 staff and provides world class free emergency and paramedic healthcare to the greater Wellington region. Diana believes that we are very lucky to have it.
Diana began her career as a probation officer. She has held several senior roles in the public service and was in the set up team for Contact Energy. For a short time, she was GM Hydro at Clyde and Roxburgh dams.
Her financial services industry experience began with AMP as Manager of Agency Development in 1997. In 2000, she was appointed leader of an AMP team in the UK, charged with changing the distribution system in the AMP-owned financial services companies with a combined total of 4.1 million customers.
Diana was New Zealand's Retirement Commissioner for 10 years. One of the key roles of the Commission for Financial Literacy and Retirement Income is to lift the financial knowledge of New Zealanders aged five to 105. The Commission is also responsible for providing advice to the Government regarding New Zealand's retirement income policies, and overseeing legislation regarding retirement villages.
DDI 498 0984 - Katrina Bullen Katrina.Bullen@wfa.org.nz
Free Ambulance Service comes at a price
By David Pine
The Wellington region has the only free ambulance service in New Zealand. However, as the new CEO of Wellington Free Ambulance, Diana Crossan, pointed out to members of Plimmerton Rotary on 27th August, that free service has to be paid for somehow.
Until recently NZ's Retirement Commissioner, Diana said that she was loving her new role. She noted that the annual budget of Wellington Free was $23 million, of which $18 million was provided by various grants and through donations from charitable trusts. The remaining $5 million needed to be fund-raised each year.
Wellington Free was set up in 1927 by Wellington's then mayor in conjunction with several Wellington identities, including the Odlin family, owners of the former C & A Odlin Timber & Hardware Co. Through their family trust, the Odlins remain major supporters of Wellington Free to this day, having contributed sufficient funds over the years to purchase a total of 29 ambulances. In recognition of their support, it has been decided to name the new ambulance station at Wellington Hospital after the Odlin family.
At first, Wellington Free was a simple service whereby all patients were put on a stretcher and taken to Wellington Hospital. Nowadays every ambulance is staffed by two highly qualified paramedics who are able to provide on site treatment and advice. Not all patients need hospital treatment. Altogether there are 140 paramedics on staff, working shifts 24 hours a day.
Each new ambulance today costs about $250,000 fully equipped, like this one shown with CEO Diana and Fundraising Manager Tony Fitzgerald at Wellington Free Ambulance Head Office in Wellington City. They each cover vast distances – on average 100,000 kilometres per year - and are "retired" after three and a half years, at which point they are converted to Patient Transfer duties for a further 5 years.
In addition to running their fleet of 25 ambulances, Wellington Free also operates the local 111 emergency call centre. They also provide free courses on CPR to organisations including schools and workplaces.
Wellington Free raises funds in various ways, including street appeals and donations from large corporates and other organisations. A new innovation is targeted at local SME's with under 10 staff, who can become Wellington Free supporters for as little as $200 per year. They receive a supply of "Wellington Free Ambulance Supporter" stickers, and the ability to use the Wellington Free Supporter logo on their website.
You can find out more about Wellington Free here.
Snippets
Wellington Free Ambulance Street Day Collection Friday 13 September. We have a position in Cobham Court, Porirua, from 9.00 am to 5.00 pm which is going to be ours for the day. We need offers of people who can take a slot for an hour or so.
Community Driver Mentor Programme. A mentor helps a learner driver prepare for the restricted driving licence test and safe solo driving. They are not driving instructors but coaches who supervise a range of practice driving experiences, for a total of 30 hours. Club members who would like to help a young driver can contact Wendy or Peter.
There is a possibility for a small group of handy workers to go to Taveuni Island in Fiji to work on the project for which our Club has received some funding. The timing would be for about a week in the first two weeks of October. Anyone who would like to participate, please contact Jenny & Ron Lucas. Phone 234 7657 or jenny.lucas46@gmail.com
The interesting commentaries about our weekly speakers are currently being written by David Pine. We really appreciate his contribution.