Diary
Rotary Club of Plimmerton
Finely Judged
By David Pine
Posted 6 May 2015
Plimmerton Rotary was deeply honoured to host Judge Sir David Carruthers at its meeting on 5 May. In a wide ranging address Sir David recounted many of his experiences during his long legal career, impressing his audience with his humility, compassion, and delightful sense of humour.
Originally from Pahiatua, Sir David studied law at Victoria University, achieving a Masters degree with Honours. He became a Judge of the Family Court in 1985 and later of the District Court, becoming Chief District Court Judge in 2001. In 2005 he was appointed to the NZ Parole Board and in 2012 became a member of the Independent Police Conduct Authority.
Judge Carruthers encountered many characters in the various courtrooms in which he had officiated. There was one occasion in a hot, crowded courtroom where a particularly pompous QC was holding forth at great length in an arrogant manner. Suddenly the QC's bleeper went off and, quick as a flash, the presiding judge said "Sir, I think your egg is ready".
On another occasion a Court Attendant was getting ready to announce the arrival of the Judge. The attendant was very new in his role and was reading from his instruction card. When the Judge entered the attendant announced: "Silence – please stand for his or her honour".
Giving evidence could often be a stressful experience. Sir David had himself given evidence at a hearing and was surprised at how stressful it was. So on a later occasion he was happy to forgive a very young policeman, who was giving evidence in Sir David's courtroom about how he had been treated by a particularly abusive prisoner. The policeman said: "The prisoner called me an honour you bastard".
Often when unsavoury matters were being discussed in court, some people would try to dress up the situation in nice language. The Judge recounted one occasion when a probation officer was describing the lifestyle of a high profile male escort: "The prisoner has engaged in several superficial concurrent relationships of short term duration for which he has received pecuniary remuneration".
Besides the humour, there was much sadness in NZ's courtrooms. "We see the results of ruined childhoods, parental neglect, domestic violence, little or no education, hopelessness, and loss of faith. But there are also many positives. New Zealand is full of kind, decent, generous people who are ready and willing to help those less fortunate. You people here in Rotary are an excellent example of that and I applaud you for it."
Restorative justice meetings were also amazingly helpful in enabling victims to confront those who had done them harm. In many cases these meetings allowed victims to move on with their lives.
Sir David told one more story about a situation in a small town "somewhere north of here". It concerned two boys in their early teens who were bored and wanted to do something exciting. They decided to rob the local bank. First they dressed up in long coats, balaclavas and gumboots, so they were completely disguised. They armed themselves with hand guns of dubious quality and made their way to the bank. When they felt the time was right they burst inside and shouted: "This is a holdup, we're armed and we mean business. Everybody hit the floor. Oh, not you Aunty".
Snippets
It was with great sadness that we learned that Trish Garrett finally lost her battle with cancer on Sunday evening, 3 May. She will be sadly missed. A service to celebrate her life will be held at Whitby Baptist Church, 69, Discovery Drive, Whitby on Monday 11 May at 12.00 noon.
Visit to the Gillies McIndoe Research Institute

Dr Swee Tan and his colleagues welcomed a large group of Rotarians to the Research Institute in Wellington on Thursday 30 April. You can read about the amazing work they do here.
Plimmerton Inner Wheel Changeover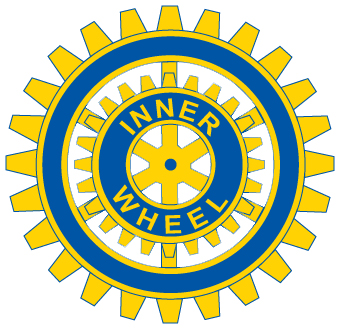 Inner Wheel are inviting Inner Wheel members and their partners to their Changeover on Saturday 13 June at 12.00 for 12.30 pm at Paremata Boating Club. The invitation is attached. iw_changover
Celebrity Debate


Zonta in conjunction with Plimmerton Rotary are holding this fundraising event on Sunday 14 June 2015. The photos produced by Graham Wallace are now on the Events page here.
Next week's meeting
Next week, Chris Boyd, Coach of the Hurricanes, will talk to us about building successful teams. You can find information about future meetings here.
Exchange Student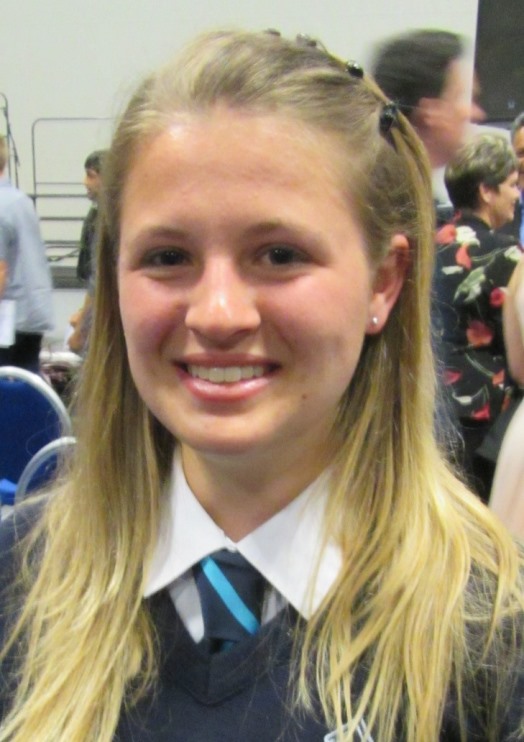 Jess leaves on 15 July. Take an opportunity to enjoy her company.