Diary
Rotary Club of Plimmerton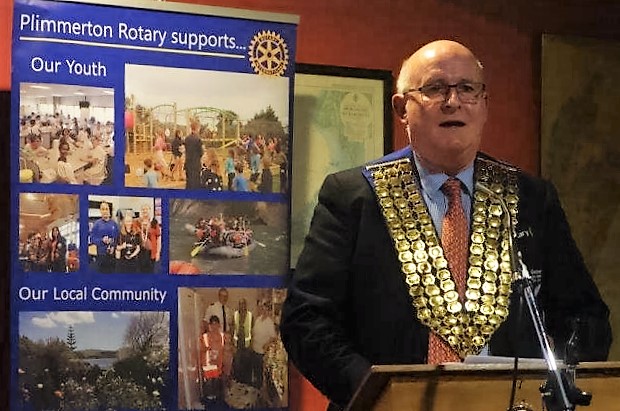 Compared with many other service clubs, the Rotary Club of Plimmerton is alive and well, with growing membership, an increasing proportion of women members, and a widening spread of age groups. This augers well for the future.
Speaking at the Club on 9th August, Rotary District Governor Martin Garcia applauded the efforts of the Club, not only for its growth but also for the wide array of projects in which the Club was involved. "Your principal project is the creation of the pathway around the Pauatahanui Inlet, but you are involved in so many other things as well, from speech contests for young people, and sponsoring university students in Cambodia, to supporting the Shine literacy project in Porirua, and helping rebuild shattered lives on the Fijian island of Taveuni. The list is a long one and you should feel immensely proud of what you continue to achieve."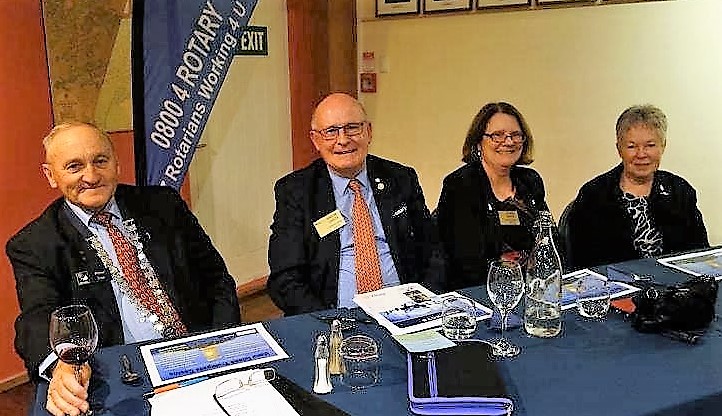 Rotary had been founded on principals which remained entirely relevant today. "These include service both to the local community and on a worldwide scale; friendship and networking; a reputation for high ethical standards and fairness; and leadership. You are all leaders. You get things done, you make changes happen, and you support and mentor young people through such events as the Rotary Youth Leadership Awards and the international Rotary Youth Exchange programme. You are helping to make your community stronger, helping all sectors of the community feel connected and involved."

Internationally, Rotary had achieved what many thought would be impossible: the total eradication of polio from the planet. "In 1985 there were 350,000 new cases of polio reported in the world. This year there have been just 17. That's right, just 17. Rotary did that."

Mr Garcia urged Club members to help members of the community understand what Rotary was all about. "We need to be better understood, to keep growing our membership, to create new partnerships within the communities we serve, and to fundraise more so that we can do more good."
A long-time resident of Tawa, Mr Garcia was originally from Taranaki. His father and grandfather were both members of Rotary Clubs. "And there's another interesting connection to Rotary in our family. My grandfather worked as a reporter for the Taranaki Daily News which at the time was owned by a guy called Tommy List. He was also a member of Rotary. Looking at the chain of office that I am so proud to wear, which has the names of all previous District Governors inscribed on it, there's the name Tommy List. It turns out that my grandfather's boss was the District Governor in the year 1933."


Snippets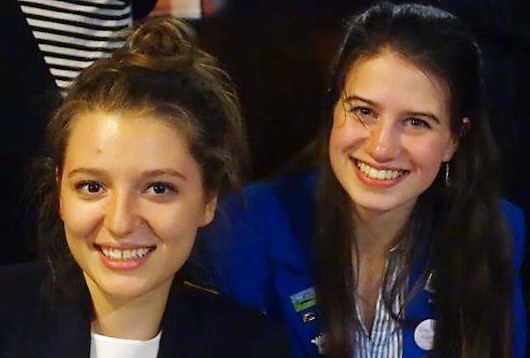 Exchange students
Two beautiful young women attended the District Governor's visit to Plimmerton Rotary. Laurie, our own French student and Tawa's Belgian student Gaelle.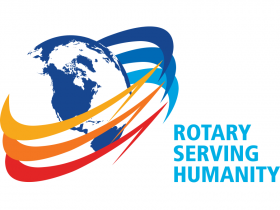 Rotary on the Move
If you're a member who likes to know what's going on in different Rotary Zones, you'll enjoy reading this. It's fairly heavy stuff. Let me know what you think.



Fathers' Breakfast
'There are two things we should give our children - one is roots, the other is wings'. So says the invitation to the annual Fathers' Breakfast being hosted by The Parenting Place on Monday 5 September from 7.00-8.30 am at Shed 6 Queen's Wharf. Would you like to go?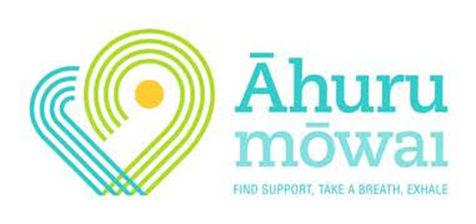 Fundraising movie
Check out the top item on the Event page on the Our Porirua web site to read about the movie showing at The Light House o 10 and 21 August to support the launch of the Āhuru Mōwai Trust. It would be great if you could support this. You may know of families who would benefit from a haven where they can find respite support from children with special needs.

Transformational Leadership
Wellington Rotary Club have sent us information about an unique opportunity for post grads and young professionals. On Monday evenings in Wellington, SCOPE invites Ambassadors, High Commissioners and CEOs of international business and development agencies to share their global perspective on transformative ideas and practices. The hope is that it will invigorate young leaders with innovative ideas and practices and that people who attend will be inspired to contribute to businesses and organisations in ways that are highly successful and that transform the well-being of our communities and the environment. Do let your children and grandchildren know about this initiative so that they can take advantage if they're interested.