Diary
Rotary Club of Plimmerton
By David Pine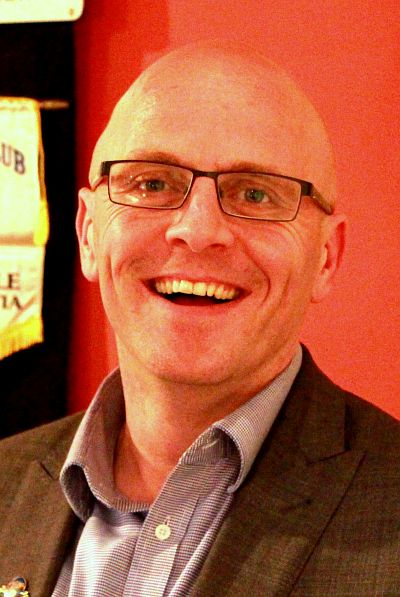 Remarkable research techniques are being employed by scientists at Wellington's Malaghan Institute as they strive towards finding a cure for cancer.
Speaking at Plimmerton Rotary on 28 July, Malaghan's National Development Manager, James Araci, explained that the Institute's current focus centred on a science called Flow Cytometry. "This is a process using a special machine, which can analyse extremely quickly the properties of vast numbers of human cells that we wish to research. In fact our Flow Cytometer can analyse thousands of cells per second and show the results in real time."
Founded in 1965 by benefactors Len and Ann Malaghan, and funded since then through the generosity of many organisations and individuals, the Institute had a proud history of achievement in medical research. Already they had created effective vaccines for leukemia, brain cancer, multiple sclerosis and asthma. "We are immensely proud of our achievements over the last 40 years. Our work is very important to New Zealanders because in this country we have among the highest rates in the world of melanoma, asthma in children, and allergies."
Mr Araci made special mention of Kylie Price, who headed up Malaghan's Cell Technology Suite Team. "Kylie was a Rotary International Exchange Student several years ago. No one in her family had done tertiary study but her time in Germany gave her the inspiration and confidence to go to university. Not only does she now head up this important team at Malaghan, but she is the current President of the Australasian Cytometry Society."
The purpose behind the cytometry research was to find a way to induce healthy human cells to attack cancer cells and destroy them. "We are developing what are known as Antigens to fight cancer in the body. Basically what we are trying to do is to, if you like, supercharge the body's immune system."
Mr Araci explained that it was not generally known how comprehensive our immune system was in the human body. "Many of our internal organs form part of the immune system, for example our blood marrow, spleen, adenoids and the large intestine."
Cancer was formed by a mutation of formerly healthy cells in the body. "We don't yet know why these mutations occur. They may be linked to the person's genetic makeup, or lifestyle, or diet, or other factors. But whatever causes them, we are more determined than ever to succeed in our mission to find a cure for this terrible disease."
Snippets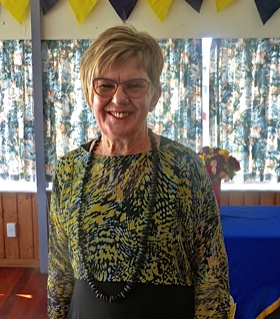 Inner Wheel
As with our own Changeover, so is there a new President at Inner Wheel. You can read the article about Carolyn Wallace here.
Next week's meeting
Tuesday 4 August will be a Club Forum. This is an opportunity for members to talk about plans that the various committees have put forward for the year.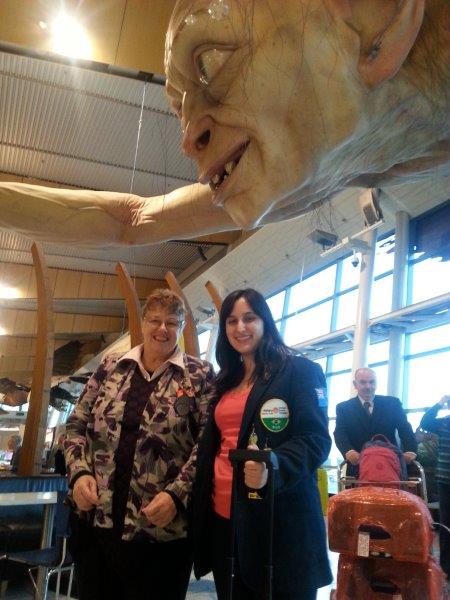 A Warm Welcome
To Helena Sada Hek (pronounced Ellen) the International Rotary Exchange Student from Brazil who we're sharing with Porirua Sundown and Tawa clubs, has arrived in Wellington. Her first host family, Joanna Loveridge, is with the Porirua Sundown Club. Helena will be attending Tawa College, starting next week. We look forward to welcoming her to Plimmerton.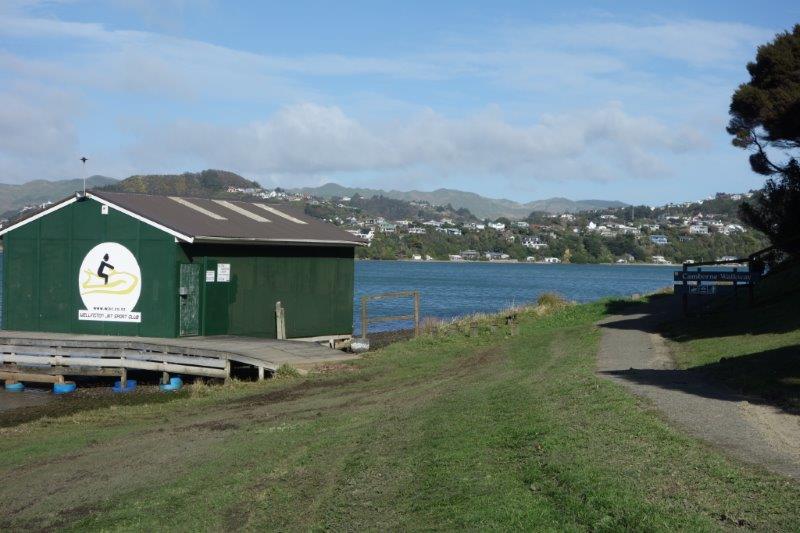 Te Ara Piko
We're getting closer to the starting line for the second stage of the Pathway. You can see Jenny's blog here.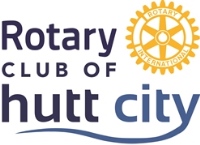 Mix'n'mingle cocktail party
We have received this invitation from Hutt City Rotary. 'You are cordially invited to a "mix n mingle cocktail party" to be held by the Hutt City Rotary Club at the Dowse Art Museum Lower Hutt on Wed 5th August from 5.00-7.00 p.m. Mix with Rotarians, Dignitaries and Phoenix Players. This is a fundraising event to raise funds to transport gifted supplies into Ethiopia. The cost is $20 each, to be paid on entry. You will receive a warm welcome, food, drinks and the opportunity to mix'n'mingle. The evening will kick off with some videos on successful Ethiopian aid projects. Followed by a surprise hair raising scene! Bring some money with you as we will run a raffle and a silent auction not to be missed. RSVP to Deb Mair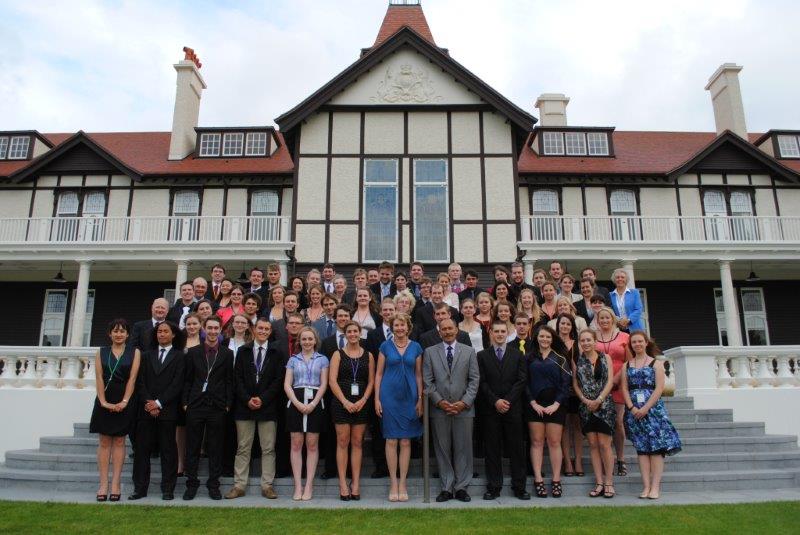 RYLA
It's time to put on your thinking caps and prepare to put forward to Marty the names of young people you know of who could benefit from the outstanding RYLA Programme. Application forms are now available and e have promoted the Programme on our Events page and broadcast it throughout the community. You can find the details here.
Photo Gallery
Thanks to four of our Past Presidents, Bruce Couch, Nick Walmsley, Ron Lucas and Chris Garrett, we now have their Changeover presentations in our Gallery. We will put more of these up on the site as they become available. You can go and reminisce any time by going to the right column of the Intranet and scrolling down almost to the bottom where you will find Photo Gallery + Visual memories year by year. Enjoy!
New Member
Sandie Ryan always wanted to be a nurse and has spent her entire working life in the mental health sector, including a time working in the prison service in UK. She and Keith came to NZ in 2007 and she has continued with mental health work here. She so enjoys her work that she sees herself doing it for a long time yet.
Events
Since our new website was created, we've had to do much of the work to keep it up to date and active ourselves. However, now that Rotary District 9940 and (very soon) Kapiti Rotary have joined Tawa and us, more activity is occurring that is coming from elsewhere. Check out our Events page to read about RYPEN, a Future Leaders' Seminar and the District 9940 Conference in Nelson in 2016 (all posted by 9940), as well as the new event about RYLA, posted by us.