Article
Rotary Club of Plimmerton
Planting Celebration - Forest of Peace, Remembrance and Community at Plimmerton Domain / Taupo Swamp - 10,700 plants and counting ...
On a beautiful sunny Sunday afternoon, 26 June, we had a wonderful celebration of the first two years of planting of the "Forest of Peace, Remembrance and Community Forests" at Plimmerton Domain and alongside Taupo Swamp. Project co-organiser, Bill McAulay welcomed all and pointed out that we had representatives from Porirua City Council, local Rotary clubs, Rotary District and Rotary International.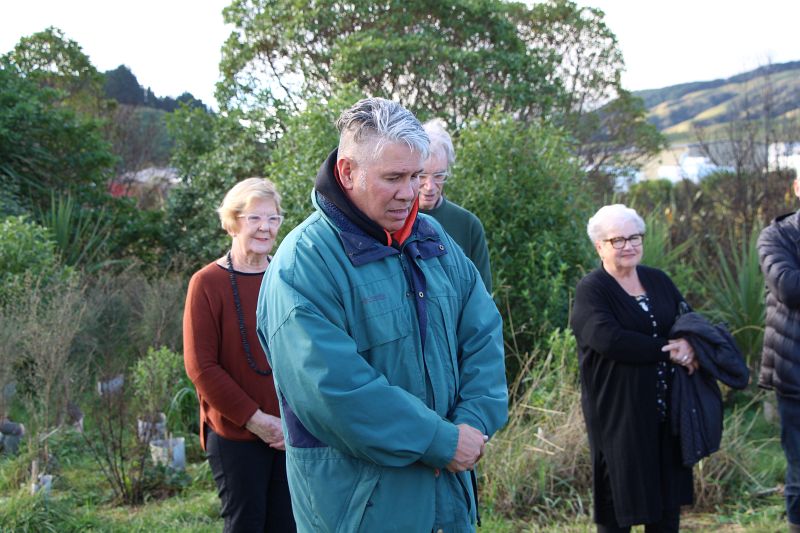 We proceeded with a karakia from club kaumatua, Dexter Trail. This was a very timely connection with Matariki, planting and commencement of a new year. Unfortunately, Ngati Toa Rangitira Callum Katene was a last-minute withdrawal due to Covid.
PCC Councillor (and club member), Euon Murrell talked about the connections between these plantings and the long-term riparian planting work being carried out by PCC, Sustainable Coastlines and Ngati Toa for the improvement of Porirua Harbour.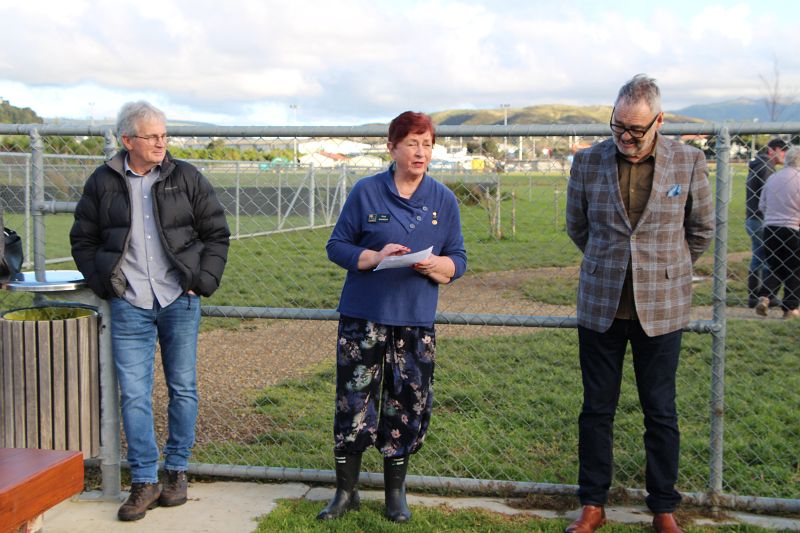 Club President, Kay Phillips acknowledged the many dignitaries attending the event and pointed out that we have planted 10,700 stems (trees, flaxes, toitoi, Carexes) since commencing in 2020 and expressed her appreciation of the amount of volunteer work done by Rotarians from the Plimmerton and Porirua Clubs.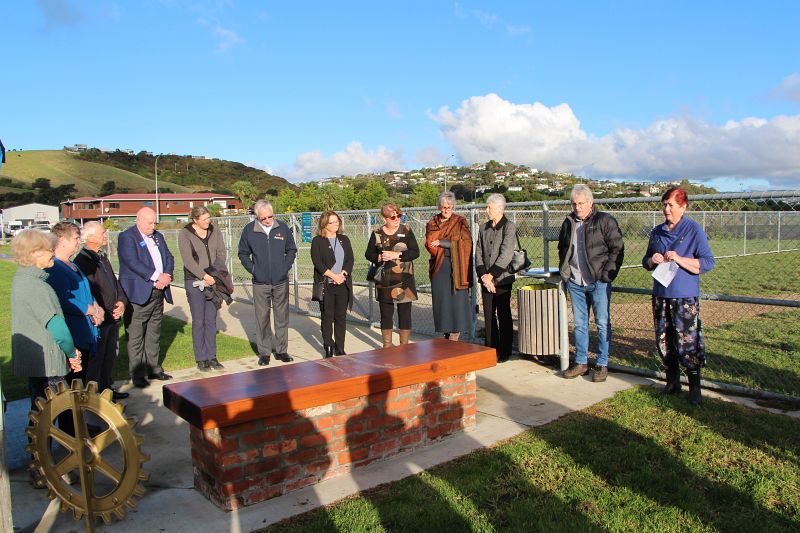 She said "There is a strong environmental connection between the Taupo Swamp which bounds this Domain, the Taupo Stream beside us and the Porirua Harbour (Te Awarua-o-Porirua) – which are supported by Porirua City Council, Ngati Toa, our local iwi or Tangata Whenua, Friends of the Taupo Swamp and the two Rotary Clubs in Porirua. Recently the Government committed $3m over 5 years to The Porirua Harbour Riparian Management Programme, to complement the $4.8 m already voted by PCC. This will be run jointly by Porirua City Council, Sustainable Coastlines and Ngāti Toa Rangatira over the next 16 years. As, Ngati Toa CE, Helmut Modlik says "Toitū te Marae o Tāne, Toitū te Marae o Tangaroa, Toitū te Iwi - protect and strengthen the realms of the Land and Sea, and they will protect and strengthen the people".
Kay then introduced Dr Russ Ballard as chair of the Rotary Forests of Peace, Remembrance & Community Trust.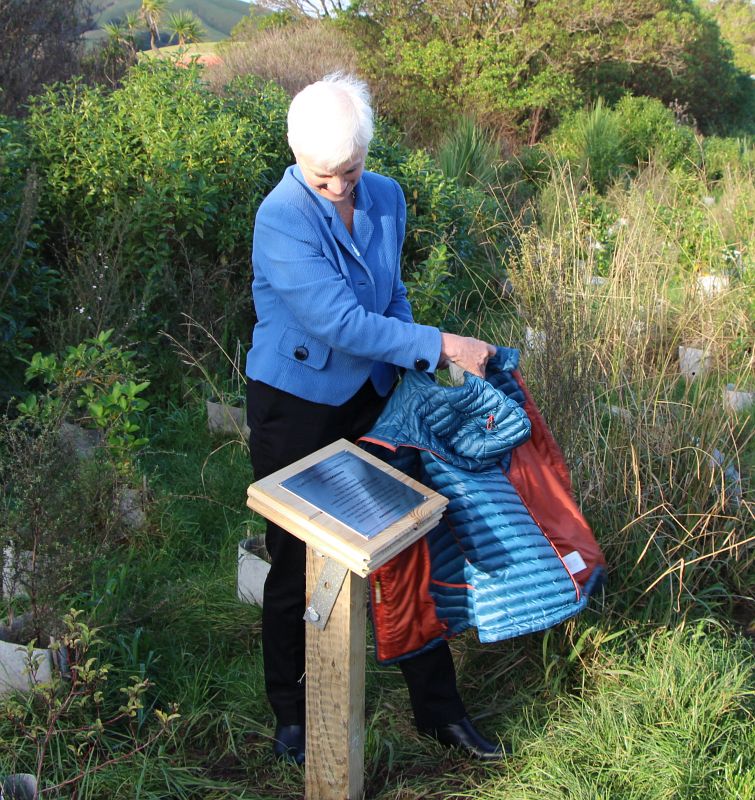 Russ traced the background to the formation of the Trust as a 2021 Rotary Centenary Project, the Trust's wrangling of government financial support, the support role of Conservation Volunteers NZ, negotiations with local councils and described how the planting of this forest at Taupo Swamp fits with other planting projects around Aotearoa/NZ.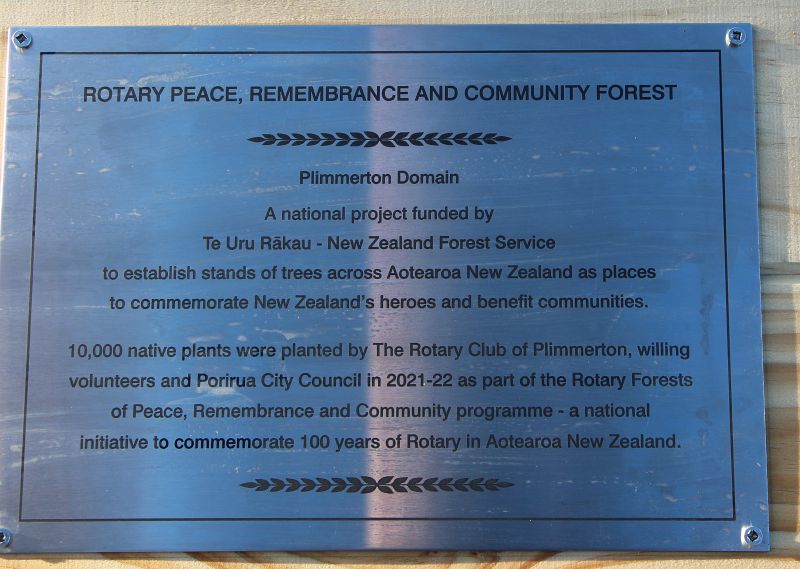 The next speaker was Dr Jessie Harman who is a member of the Rotary Club of Wendouree Breakfast, Victoria and the first female Director to represent Zone 8 (Australia, New Zealand and New Guinea). Jessie talked about how many Rotary clubs have been involved in community planting projects and the recent changes with Rotary International having just set 'Environment' as another Rotary pillar. She then unveiled a commemorative plaque.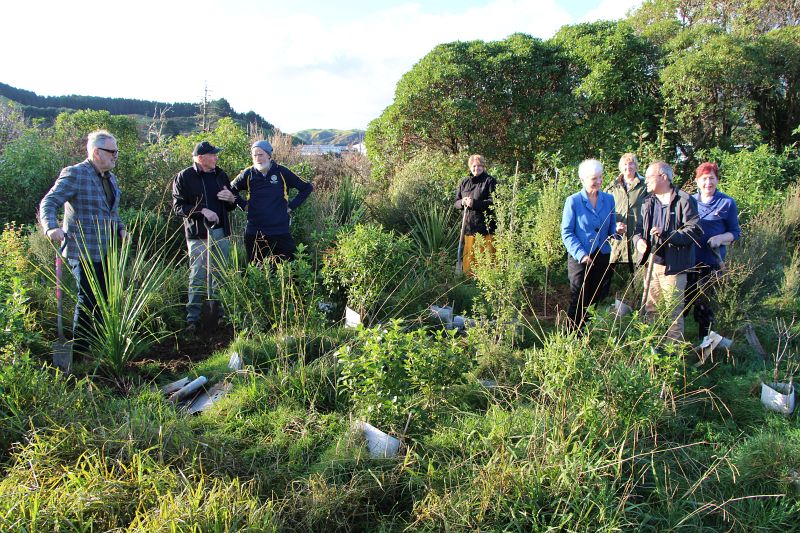 The next task was for six trees to be planted by Jessie, Russ, Kay, Denise (President-Elect), Kath Beattie (Area Governor) and Euon. (Left to right, Euon, Russ, Bill, Denise, Jessie, Kath Beattie, Nigel Clark and President Kay)
Finally, Mark Wheeler (District Governor) made a surprise Paul Harris Fellowship Award to Russ Ballard in acknowledgement of his contribution to the Rotary Centenary Forests Project.
More photos from this event can be found on our Gallery page.