Blog
Rotary Club of Plimmerton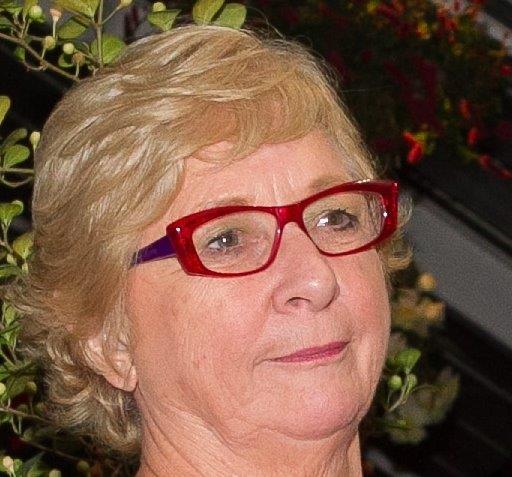 In my life, said Kay, nee Rosalie Kay Dahlberg, now Kay Phillips, I have been a daughter, a wife, a mother, a grandmother, an educator and a Rotarian and possibly more. I also like to think I'm learning to be a gardener after 30 years of literally watching my husband create beautiful gardens.
When I first joined the Rotary Club of Plimmerton in 2018, I was amazed at the number of members who have links to Waitotara, the village I lived in from one to eleven years after being born in Marton. My father, who loved a ten-shilling each-way bet on one horse a week, also loved race meetings, and so, according to family lore, on that Easter Saturday long ago, he deposited my labouring mother at Mrs Bending's Maternity Home, went to the Palmerston North Races and returned to meet his third daughter in the late afternoon. I was supposed to be a boy which is probably why I was a true Tomboy all my childhood.
My speciality at secondary school was sport, playing netball, hockey, cricket and softball for Wanganui Girls College. I represented Wanganui in cricket and in netball when it was still part of the NZ premier grade.
Following Teachers' College in Palmerston North, I attended Massey University extramurally to gain my Bachelor's, Honour's and Master's Degrees in Education and History. My greatest academic achievement was to be a Massey Scholar in 1978. At the same time, I studied Speech and Drama and was awarded a Licentiate of Trinity College of London. A few occasional papers over the years included literacy, mathematics, mediation and legal studies.
My teaching career included being a classroom teacher; a literacy specialist; a primary school principal; a principals' mentor; a district manager in Special Ed in Hawke's Bay/Tairawhiti; a Ministry of Education liaison officer in Lower Hutt, a manager in Head Office; and finally – a contractor investigating the role of RTLBs.
Nowadays, it is preferable that people have a range of jobs. In those days it was deemed better to remain in the same field - showing loyalty and stability. What I loved about Education, apart from trying to make a difference for children and teachers, was that I could hold a variety of positions and remain in the same field.
After Education, I emigrated to Australia and worked for a magazine publisher - a far cry from Education! Although Melbourne is a fabulous city to live in, the call of my turangawaewae was too strong and I returned to my homeland five years ago.
But my best and most satisfying role in Life has been as a mother and grandmother. My wonderful husband, Neville, did only one thing very wrong in thirty years – he suddenly died twenty-two years ago. We had two amazing children – a pigeon pair. Nadine is a senior manager in the ANZ Head Office in Melbourne and has two great children, also a pigeon pair. My son Aaron, who is the Charge in Medical Radiation Therapy in Palmerston North Hospital; has two adult children from his partner's marriage and one intermediate-aged daughter, all of whom bring me constant joy.
Up till now, I have led a happy life full of wonderful people.