Article
Rotary Club of Plimmerton
For several years a pilot youth justice initiative has been running in Porirua, is to be replicated in Gisborne and Hamilton, and then nationwide. It is unique to NZ and has attracted a lot of interest from overseas.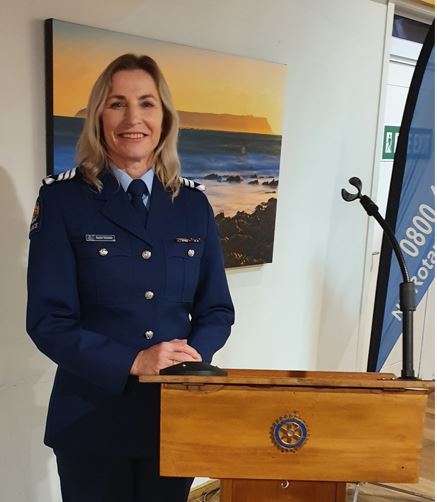 Who knew? Well, we do now, since Sergeant Karen Vaughan addressed us last evening. She is the police prosecutor in the Porirua District Court, following a career in which she was involved in a string of high-profile cases, including child abuse and family violence.
The pilot stems from unease among some judges that young offenders' lives can become blighted after they are convicted of relatively minor offences. Cognitive development is not complete until age 25 or so, and many offenders in the youth court have just been thoughtless or foolish. They could, with help, go on to lead productive lives. The key is to discharge them without conviction under section 106, under certain conditions.
The offenders must be under 25, and agree to a follow a personal plan which might involve education, training (eg defensive driving), counselling, and community work.
The rationale is that intervention, prevention, and integration back into the community benefits everyone.
The pilot has been running for over 2 years, during which time there have been 500 cases in the pilot programme, and recidivism is less than 1%.
We should follow the fortunes of this pilot closely. It is an alternative to the 'lock 'em up' policy which often finds popular support in NZ, and if it works across the board, we will all profit by it.