Blog
Rotary Club of Plimmerton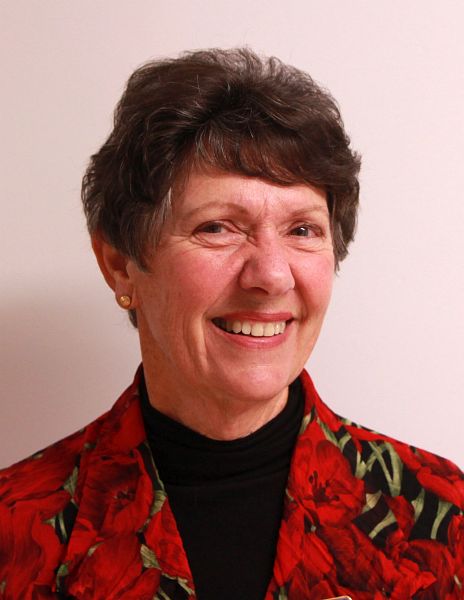 Jenny Lucas gave us the Viewpoint tonight. She said,
'Some of you may have noticed my lack of attendance at Rotary this year.
'You may remember the TV advert some years ago - 'Don't leave home till you've seen the country' - urging our young folks to explore their homeland before taking off on their OE.
'Well, Ron and I have been exploring our country and getting full value from our little caravan. We have travelled hundreds of kilometres in the North Island in the last 8 or 9 months, from a deserted Cape Reinga to sunrise at Te Araroa, from the Pinnacles on the Coromandel Peninsula to the Bridge to Nowhere on the Whanganui River, and many places in between. We have walked lovely tracks and biked a few less challenging paths, and we look forward to doing much more as we hear of other hidden gems and waterfalls.
'As international travel is currently off the agenda we have found other ways of getting offshore and a couple of island adventures set us down the path of seeing how many islands we could visit this year. The Hauraki Gulf has lots of options and we have ticked off a few of those. We returned from the Chatham Islands last week, and D'Urville Island is next month.
'Here are just a few interesting observations about the Chathams as it was our most recent adventure and it is a very popular destination at the moment. The seven flights per week from our three main centres are full. Accommodation on the islands is a limiting factor, thank goodness. I think some of the locals are getting a bit fed up with the tourist invasion. It is best to go as part of an organised group as all land is private, even beaches, and permission and maybe a key to unlock an access gate is required. A local guide is also essential.
'There are two main islands, Chatham and Pitt, very different in shape. Chatham has a very long coastline with a large lagoon and numerous lakes and not a huge landmass. Whereas Pitt is more of an island, hillier and more agricultural with less gorse. Both islands feature rusty hulks, on land in the form of abandoned vehicles and machinery and at the coastline with ship or boat wrecks. The sea environment causes things to rust very quickly and it is too expensive to ship worn-out items to the mainland. It is 10 degrees colder there and clear blue-sky days are a bit of a rarity, hence their native plants which are also native to New Zealand have much larger leaves. A Rangiora leaf is huge. The Karaka is a common tree – called Kopi - and it is the one that has the Moriori carvings on the trunks. The Chatham Island Forget-me-not thrives in the sea atmosphere, the Black Robin has been retrieved from extinction, and there are now hundreds on offshore islands.
'So that is a teaser – if you have not been, I can recommend it as an interesting week.
'So my viewpoint tonight is encapsulated in the immortal words of Fred Dagg, "We don't know how lucky we are."'