Blog
Rotary Club of Plimmerton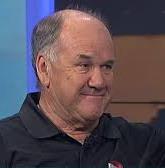 Bryan Waddle gave his view on Transmission Gully this evening. He said ...
'It all depends on what view you want to take. If you're new to the region, Transmission Gully is two years late; if you've lived in Whitby as I have for 42 years it's 40 years late.
'Transmission Gully has been the subject of intense debate, ridicule, controversy, and even positive affirmation and now that it's finished (well - we're told it's finished) it's worth appreciation and lauding. To me it has added to the development of the area; it is, to my mind a marvellous piece of engineering construction. I don't know how many people use it on a daily basis. In time I'm sure those figures will be provided yet it still attracts complaints, abuse, and condemnation.
I've got stone chips on my car
The tranquil peace has been disturbed by the Cannons Creek viaduct
The incline is too steep
I'm using too much petrol
With many of the trucks it was designed to assist returning to the old route, tremors are being created along Mana Esplanade
'Is this the only road it happens on? Progress often brings unwanted, undesirable change. Live with it or move!
Blimey is it the only steep incline in NZ? What about Mangaweka, Napier / Taupo Kaimais, Ngauranga Gorge, and have you ever tried to roll Jaffas up Baldwin Street in Dunedin?
Apply a road toll or take action like they did during the Springbok tour- lie down on the road and stop them moving.
'I can be as obnoxious as anyone, why the hell is the Whitby off-ramp so far from my place? They could have asked me first! Get over it, use it and enjoy it, Otherwise Trevor Mallard will trespass you or you can vote Green, and they'll remove it and replace it with cycle lanes to the airport.