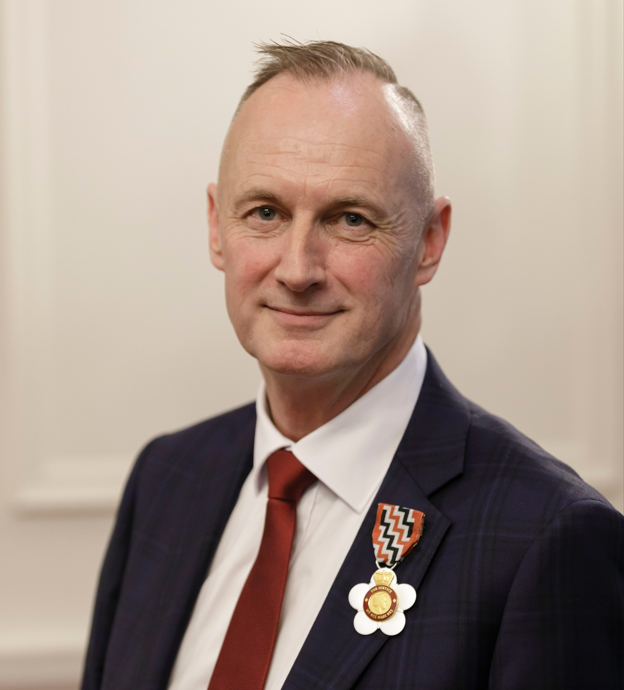 This week's speaker was Simon Manning, former Governor of our District and now proprietor of the Harbour City Funeral Home chain, the largest in the Wellington region. Simon has visited the club several times, and his company sponsored Te Ara Piko.
He won't remember this, but I first met Simon in the 1990s, when I was introduced to him by the Funeral Directors Association of NZ. I had asked them to point me to the most innovative Funeral Director in the region. (At the time, I was pitching an internet-based service dreamt up by the University, but I won't bore you with the details.)
Back then, Simon was certainly young and trendy and not what I expected. Last night he was at pains to dispel the myth that people in his profession are sober and forbidding. Off-duty, they are clowns and party animals.
He noted the main trend over the years, which has been the growth of cremations. Prior to 1909 cremation was illegal, but now it accounts for 78% of 'disposals'. This figure is despite the aversion to cremation of the Pasifika, Chinese, Catholic and some other communities.
If burial is chosen, it almost always has to be in an established cemetery. After a cremation, ashes may be scattered on your own land, or elsewhere if permission is given.
Some religions (eg Judaism, Islam) have stricter rules surrounding after-death procedures, but Christian denominations have become more family-focussed in recent times and will go along with the wishes of the bereaved. This is because of the decline in churchgoing. More than 70% of funerals are now in the hands of celebrants rather than clergy.
The Covid pandemic created special problems. Funerals were limited and embalming was banned for a while. Paradoxically, death rates declined but have now bounced back and the industry is stretched.
Funeral costs are necessarily high (if you want a dignified send-off), but it is theoretically possible to do-it-yourself, and Harbour City have introduced a no-frills budget cremation for $1790.
The finer points of funerals were explored during questions from the floor. An excellent and rather laid-back presentation from a good friend of our club.