Blog
Rotary Club of Plimmerton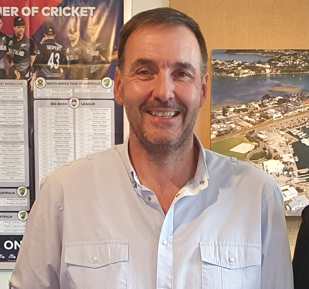 Guest speakers resumed this week after the Christmas break and we had the pleasure of hearing from Detective Inspector Darrell Harpur, crime-fighter and long-time friend of President Denise and Dexter Traill.
Darrell's career has been unusual and interesting. He got off to a bad start, being regularly caned at school and then expelled. He was obese and on the dole before he was taken on as a bushman, and he started to turn his life around.
In 1988 he became a traffic officer in Auckland City, and from there joined the police in 1992. He rose through the ranks and in recent years has figured in some of New Zealand's highest profile crimes, especially homicides. He referred to some of these in his address.
He has had a spell in the Professional Standards team in Wellington HQ but nowadays he mostly reviews murder investigations led by others.
Turning to policing in general, Darrell described the situation in South Auckland, where there are robberies on a daily basis and a worrying growth in gang numbers, especially among the very young.
Poverty is driving a lot of crime, and offending is seen to have no consequences. Ten per cent of criminals are incorrigible, says Darrell, and must be put away, but the other 90% can be rescued, given the right treatment.
He remains optimistic, because good people are coming through the CIB ranks, and forensic science is increasingly helpful.