Blog
Rotary Club of Plimmerton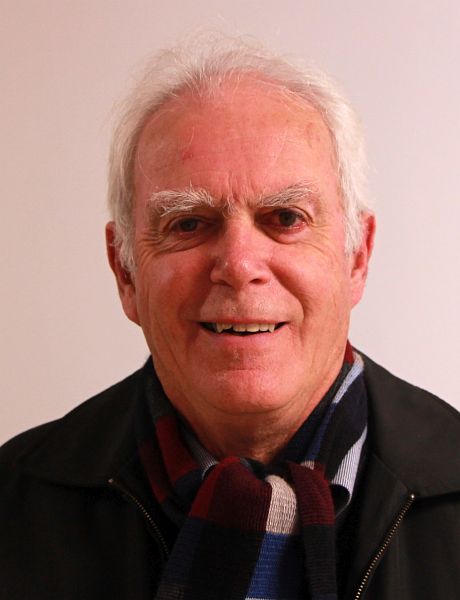 David Knight gave us his Viewpoint tonight.
He was born Richard but he soon became known as Rich.
Rich was absolutely adored by his parents, being their only child. Early life for Rich was both pleasant and comfortable.
At birthdays, and Christmas, he received the best of everything. He was spoilt rotten. His wishes were his parents' commands.
When he started school, it soon became obvious that he was no ordinary student.
He had one ambition and that was to become top of his class. Rich went straight to university studying accountancy and law full time.
Around campus he was always boasting about how many marks he'd received. He never went to tutorials to help his fellow students.
Rich never did any research with anyone – he was always on his own. After all, he wasn't letting his precious knowledge get into anyone else's hands.
As predicted, he was capped with two degrees, and as the job offers flowed in, Rich's hardest decision was which one to accept. Naturally he was looking for the one with the best prospects – in the end he chose a small finance firm with unlimited opportunities.
Marriage was Rich's next aim.
If he was going to be a senior partner in the firm, he just couldn't live at home anymore. Besides, he had to start entertaining the right people.
Rich had many female followers – after all, who wouldn't want to follow a man like Rich?
Taking into consideration everything he wanted for a wife (whether love had anything to do with it remains to be seen) Rich chose a fellow law student. "Good for the image", thought Rich.
He would do all the manor money contracts, while she would come along behind, tidying up the legal implications.
Rich had no trouble in obtaining a loan for a house. He purchased in the best suburb, making sure he had the right address.
Two children followed – a boy, then a girl (naturally rich planned in that way). But Rich never had any time for his children's activities - it was always easier to send along a cheque to cover their sporting and social events. Of course, Rich made sure that they were attending the best of schools.
Rich never involved himself in community affairs.
That was until the IHC became interested in purchasing a very large house two doors along the street. Rich was furious at the thought of such an idea. The value of all the local properties would go down. Rich took them to court. It was funds the IC didn't have. Rich fought them all the way, eventually winning. And he became (so he thought) the hero of his street.
Rich was a big player on the share market and during those Bull days, Rich was making so much profit, his calculator couldn't calculate. Rich was always shrewd enough to take the profit and when the crash came, he was able to sit back at his gentleman's club, smoking the finest cigars, and boasting about how well he had done. After all, he was Rich by name and rich with money.
And then it happened – he died. It was the way Rich wanted to go, suddenly and fast. He only thought of himself.
On arrival at the pearly gates, Rich could see the beautiful things inside and alongside the gates were the fires of Hell.
He was greeted by St Peter. Naturally Rich had no other thought but to go through the gates into Heaven.
But St Peter stopped him. "Your case has to be considered", said St Peter.
Rich was rather amazed by this. Already inside, he could see:
The poor
The homeless, and
The unfortunates.
So once again, Rich began to walk straight through the gates into Heaven.
Again, St Peter stopped him.
"How dare you stop me?", said Rich. "I am a self-made man".
"That", said St Peter, "is the problem".
My viewpoint is, if you want to get to Heaven, don't be a Dick.