Blog
Rotary Club of Plimmerton
This contest is now in its twentieth year, so must be one of our club's longest-running sponsored projects.
As previously, it was held in the Discovery School hall, and coordinated and chaired by Sarah Jenner, Deputy Principal. There were entries from the nine primary schools in northern Porirua: Plimmerton, St Theresa's, Pukerua Bay, Pauahatanui, Papakowhai, Discovery, Postgate, Paremata and Adventure.
Sixteen children entered the contest, in two groups: 10 and 11 year olds, and 12 and 13 year olds. Each had won the right to compete by winning their own school's contest.
A large group of supporters and club members were treated to speeches covering an extraordinary variety of topics, some humorous, some serious, and some challenging. In the main the students were confident and well-practised. One or two were overwhelmed by the occasion, but recovered well.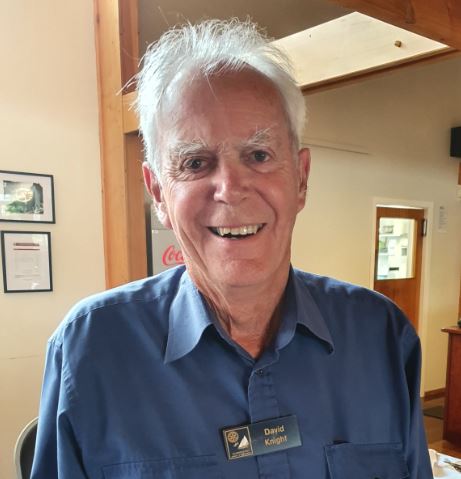 David Knight ran things at the Rotary end. President Denise made a short impromptu speech outlining the work of Rotary. The judges were Wendy Betteridge. David Pine and Bill McAulay, who marked the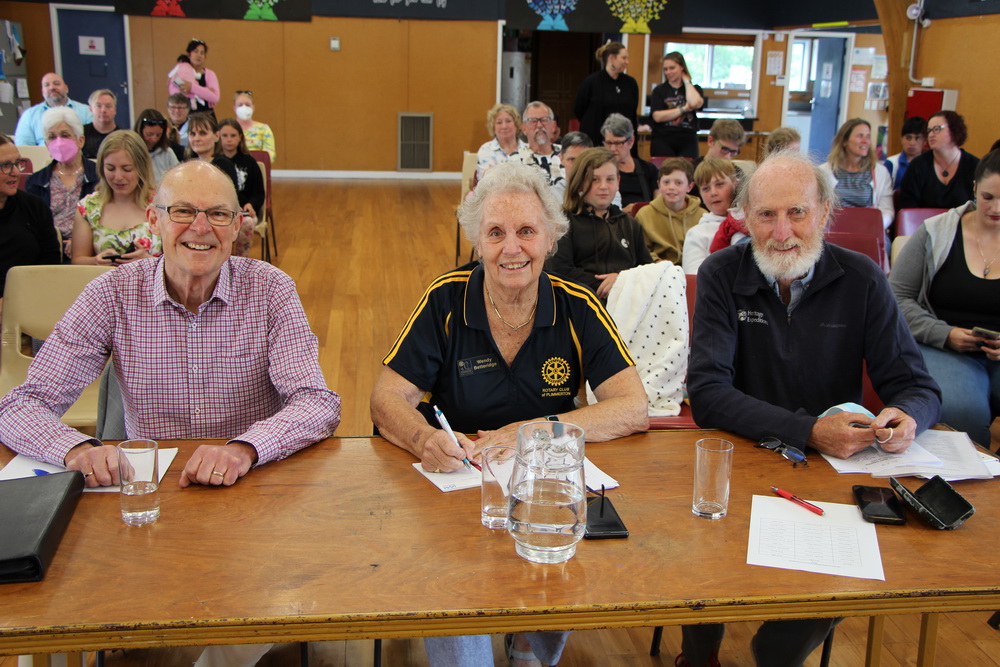 students on content and delivery. Wendy had some well-chosen words of advice for the contestants at the end.
President Denise presented certificates and a copy of Wendy's book ("It's your thoughts that count") to all the contestants, plaques for the winners, and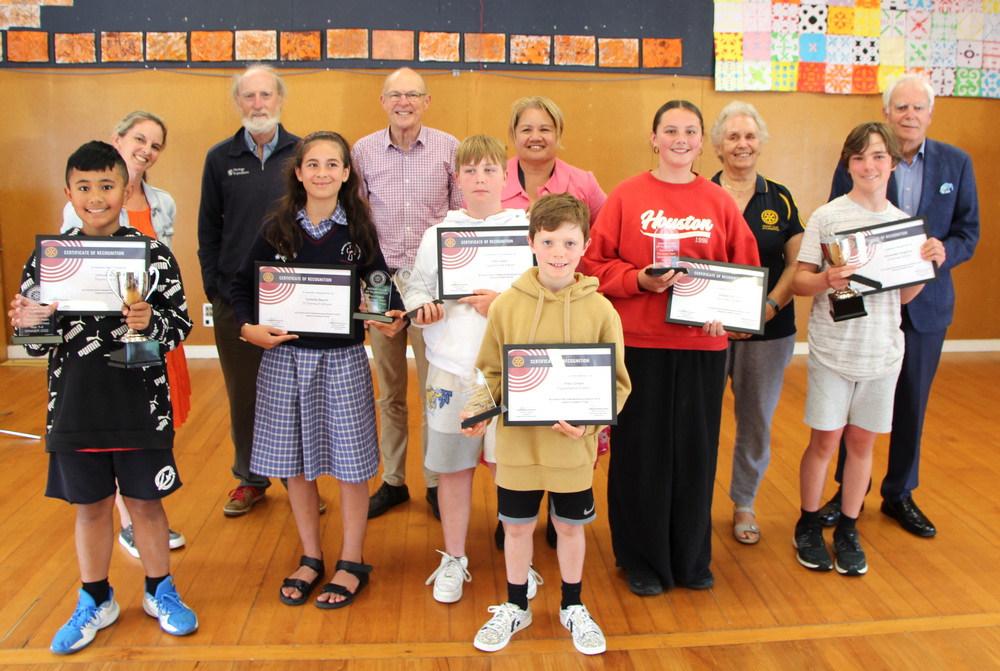 cups for the winners' schools. Graham Craig took lots of photos.
The prizewinners were:
Year 5&6
Joel-Jakes Sheck ('Dawn Raids')
Theo Green ('Perfectionism')
Isabella Beach ('TV and Toilets')
Year 7&8
Alexander Knighton ('Are cats smarter than humans?')
Abigail Vincent ('Cabbage')
Pele Wain ('Vaping')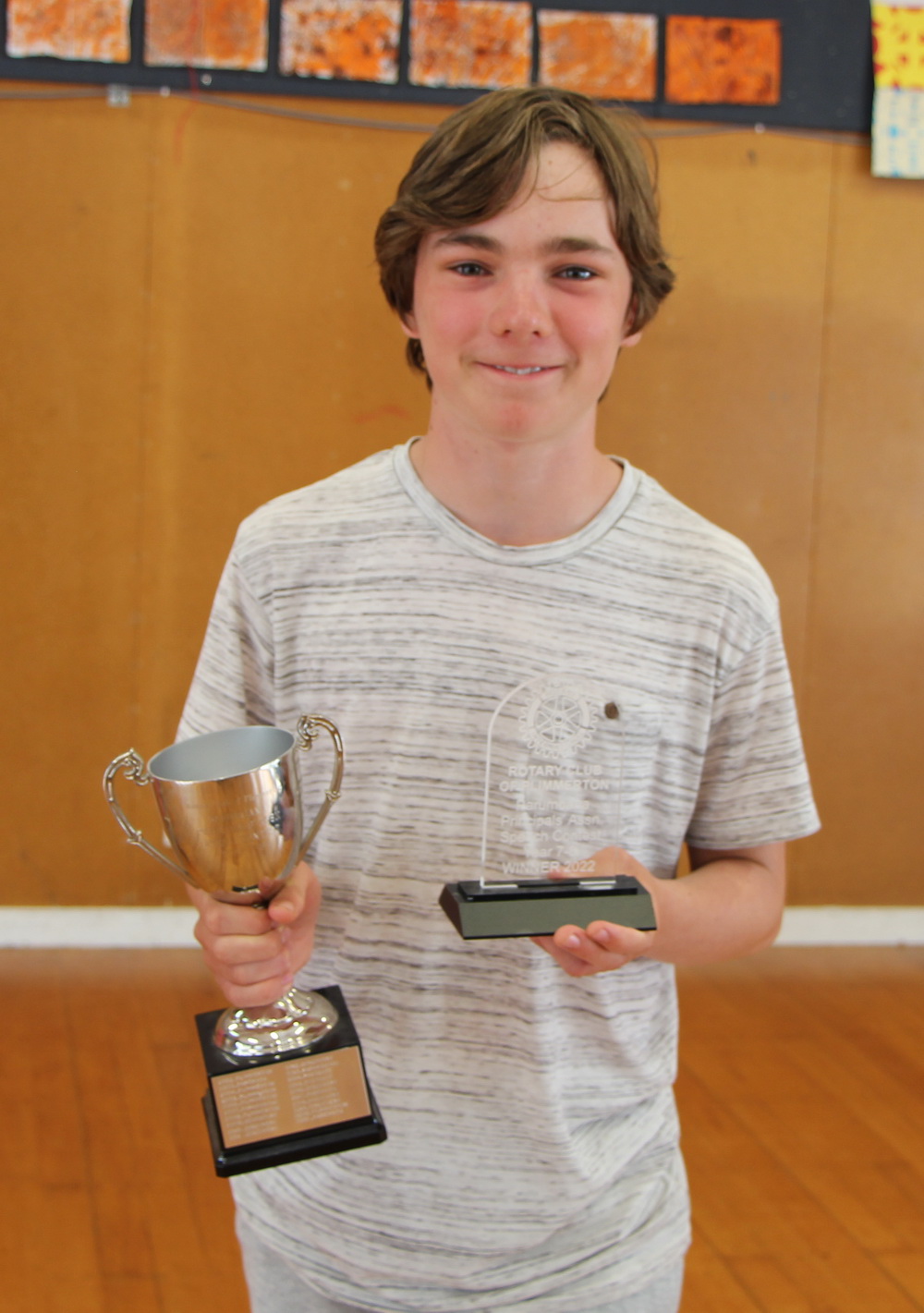 Paremata School took both first places. Alexander Knighton is the twin brother of Sebastion, who took first prize last year. Their mother assures me that she did not coach them, but that she could hear them practising through the bedroom door. The School cat amused everyone by wandering through the audience to the front of the hall at the end of Alexander's speech.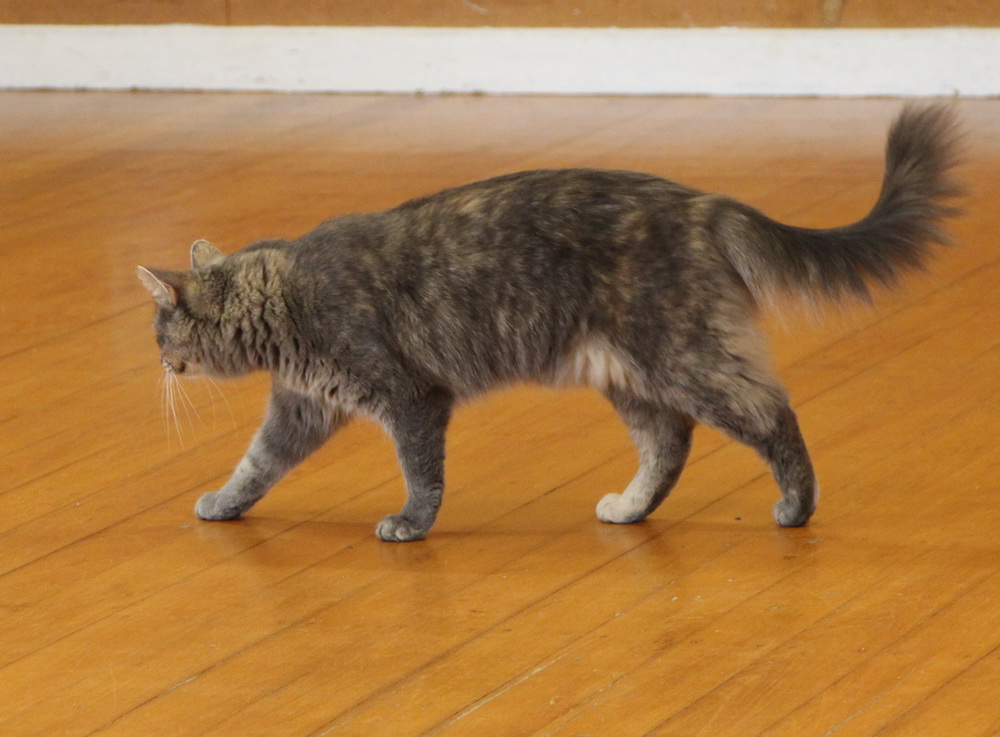 This contest is a favourite of club members and a very enjoyable morning was had by all.
You can find photographs of all the participants and organisers in the Gallery here.