Blog
Rotary Club of Plimmerton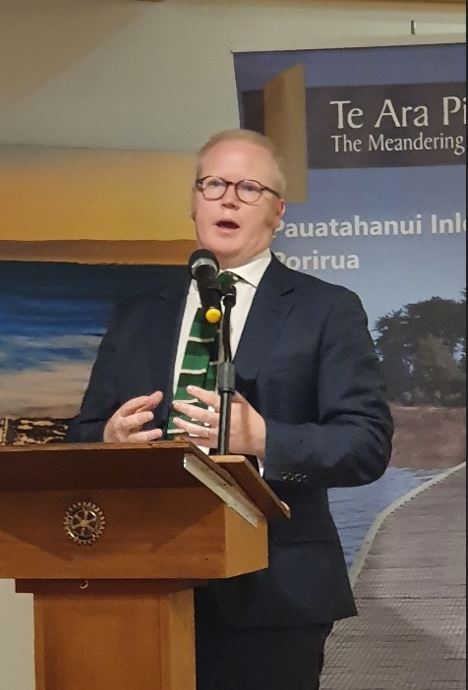 Senior journalist Luke Malpass has been covering the news from Parliament for many years and has witnessed his share of highs and lows.
Speaking at Plimmerton Rotary on 14 June, he explained how different the atmosphere had become since the arrival of Covid, which in his view had preoccupied the Government for much too long. He felt the daily press conferences had been unnecessary and were disruptive to the normal process of Government. They had consumed a large proportion of the Government's resources during that time.
There was a feeling among many New Zealanders that the Government had spread too much gloom and doom, largely ignoring the positive sides of life.
Mr. Malpass noted that the main story now was runaway inflation, affecting the price of petrol, groceries, and building materials to name a few. The National Party had highlighted the alarming rise in crime as another major issue that it believed was not being adequately addressed by the Government.
National's Chris Luxon had made a solid start as opposition leader in Mr. Malpass's view, learning from some early mistakes, and was now heading a party that was properly holding the Government to account, particularly since the recent re-shuffle within National's ranks.
Commenting on the 2023 election, Mr. Malpass believed Labour would need to attract over 40% of the popular vote in order to form a Government. The ACT party was the best organised party in his view, with a strong, cohesive membership. The Greens remained steady with between 7% and 9% electoral support. While Winston Peters couldn't be ruled out, his influence was diminishing.
On the international front, the increase in China's influence and its strategic shifts were causing alarm in the Pacific region, which could be problematic for NZ as China was our largest trading partner. It was also alarming that some journalists had been expelled from China in recent times.