Blog
Rotary Club of Plimmerton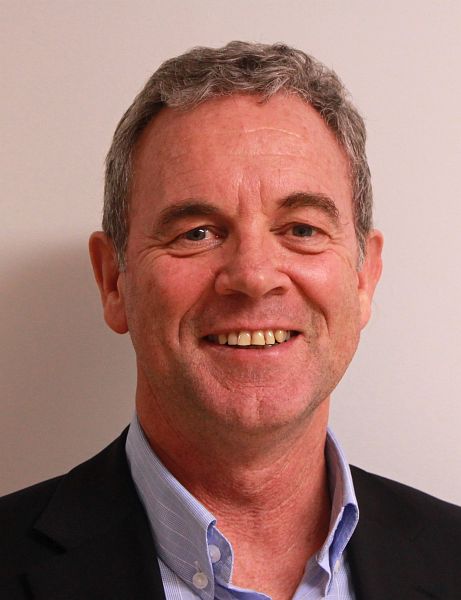 'Who listens to their music on Spotify or Apple Music?' asked John O'Connell in his Viewpoint tonight.
'There's a reason music streaming services are so popular. Apps like Spotify and Apple Music allow you to access more music than you could ever listen to, all in a single app. They're clearly the most convenient way to listen to music, but that doesn't make them the best option.
'In most cases, vinyl is the best way to listen to music. The experience of putting a physical record on your vinyl record player, dropping the needle down, and enjoying listening to the music can't be beaten. Look, here's some reasons why ……
'1. Your Taste in Music Will Improve
'Music is subjective. The artists and songs I enjoy will not be your favourite ones. You probably remember the band or singer that made you first care about music. For some people, record players are a source of nostalgia, reminding them of an earlier time in their life, usually an old girlfriend or student party.
'Once you start delving into vinyl, you'll uncover something that runs deeper than singles and chart success. An LP record isn't a disparate collection of songs.
'Much like a good novel, an album tends to make sense as a whole. Think Moody Blues – In Search of the Lost Chord album or David Bowie - The Rise & Fall of Ziggy Stardust, George Harrison's All Things Must Pass, or Meatloaf's Bat out of Hell.
'There will be standout tracks, and some will become your favorites, but the album itself will leave a mark, too.
'Think Roxy Music's album covers!!
'Listening to an album you'll find yourself appreciating not just the songwriting, but their musicianship as well.
'2. Record Buying Is an Experience
'There are advantages to online shopping. However, shopping from your smartphone or computer doesn't give the same experience as going to a record store.
'Hop along to Rough Peel Music and Slow Boat Records in Cuba Mall. You can spend hours (and I mean hours!) looking through the rows of albums, holding the vinyl records in your hand, and studying the artwork. Nothing better!
'In some ways, buying a record is a gamble. An average price for a new vinyl record is around $45. The moment you hand over your money, you don't know if it will become a keeper or get filed away. It does, however, make you more invested in the music.
'3. Vinyl Sounds Better
'The original recordings or masters of an album are of a very high quality. These are used for the mixing process so that as much detail can be found as needed.
'However, the files generated are far larger than you could feasibly store on your computer, phone, or portable music player. So, the audio has to be compressed. During this process, some of the detail is lost.
'Vinyl is a lossless format. The pressings are made straight from the masters and contain all of the detail the artist intended. This is why vinyl sounds better than digital.
'For comparison, listening to vinyl as opposed to digital is like seeing the Mona Lisa with your own eyes, rather than looking at a picture of it on a smartphone.
'4. You Can Sell Your Collection
'When you subscribe to a music streaming service, there's no possibility of resale. In effect, you purchase the right to access that content, but not the product itself.
'Vinyl records, on the other hand, have shown themselves to be a worthwhile investment. You can still purchase new and used vinyl produced in the 1940s or 1960s, place it onto your record player, and enjoy it still.
'A lot of albums have been re-mastered and re-issued with improved sound and heavier black or coloured wax disk. So long as they have been looked after and you have a good needle on your turntable, the experience will be the same now as when it was first released.
'Sites like Discorg, Trade-me and eBay make it easy to sell your old or unwanted records.
'The three most expensive used vinyl LPs sold on Discorg are:
Scaramanga Silk – Choose your Weapon (2008) $41,095 USD.
Prince – The Black Album (1987) $27,150
Pink Floyd – Ummagumma (1970) $14,457
'You could pay around $500 for a New Zealand 70's band, The Human Instinct's Stoned Guitar – the guitarist is Billy Te Kahika of recent anti-vax rhetoric.
'My Viewpoint?
'Vinyl is one of the best ways to listen to music. The superior sound quality and being able to hold the physical record and actually read the lyrics are enough to justify the investment.
'Go home tonight, and immerse yourself in one of your vinyl LPs, or better still - take a trip on the train into Wellington using your Gold Super Card and visit any of the great record stores in Wellington. You won't be disappointed.'
Addendum
Following John's talk, a few members asked about where to get replacement record turntable needs, cartridges, and drive belts. He recommends www.styli.co.nz