Blog
Rotary Club of Plimmerton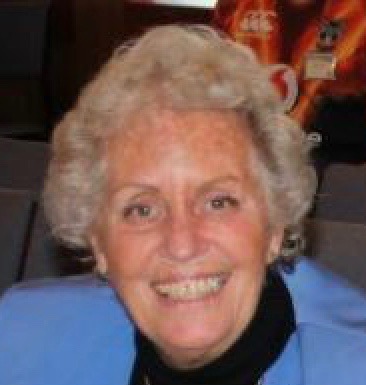 Wendy gave us the Viewpoint tonight. She said,
'I was contemplating recently why gratitude is so powerful? So I did some research into a study written by a couple of PhDs in psychology about how gratitude works to improve our mental health. Four things stood out.
1. Gratitude unshackles us from toxic emotions.
2. It helps, even if we don't share it.
3. Its benefits take time – in other words, they don't necessarily emerge immediately, and
4. It has lasting effects on the brain.
'I've been concerned for a couple of years about the pain that so many people are suffering in the wake of the Covid pandemic. So many are experiencing fear, uncertainty, loneliness, frustration, anger even. And because of isolation, many are unable to touch their loved ones and feel normal emotions they've enjoyed all their lives.
'And as we begin to emerge (hopefully) from the worst of the experience, many people are still worried about catching Covid or Omicron and scared to go out or mix in any way. Some may be frustrated about making plans, terrified that a PCA or RAT test might show up positive when they actually do. Better not, perhaps, to take the risk and just wait it out and suffer even more.
'I first learned about the power of gratitude when I attended a course in San Diego in the 1980s and was taught a technique called GLP – in fact, I wrote about it in my book in 2011. It's very powerful. It stands for Grateful, Learned and Promise. Every morning when I wake and before I'm ready to get up, I ask myself what made me grateful in the last 24 hours, what did I learn and what do I promise to do in the day ahead?
'Am I grateful for my warm bed at night, a quiet environment with the sound of birds singing, a delicious meal with friends, my good health, finding a car park in the rain, a smile from a stranger, the sun shining through a chink in the curtains – so much, in fact, to make my heart swell? And I may have learned how to cope with a difficult person, a way to open that door that keeps sticking, how to dance in the rain (yeah right!). But with all those feelings at the front of my brain and at the top of my heart, the Promise part is easy and whatever it is, it is that which makes me leap out of bed each day to get started because it's very compelling.
'In this room, many of us are privileged. Unlike the poor people in Ukraine, we aren't without food, water, and electricity, or terrified of being attacked, cold and frightened in a cellar, separated from loved ones, or wounded and dying in the street.
'Some of us do suffer from time to time. Some have to endure abuse on social media like Mayor Anita former Mayor John, and former Deputy Mayor Euon, some of us suffer from poor health or the loss of treasured friends.
'But there's so much to be grateful for. Tonight particularly we are especially grateful for the service that John and Bob have given for over 40 years and John, Graeme, Bruce, David, and Michael for over 30.
'In positive psychology research, gratitude is strongly and consistently associated with greater happiness. It helps people to feel more positive emotions, relish good experiences, improve their health, deal with adversity, and build strong relationships.
'My viewpoint is this; "practising gratitude can be a game-changer."'