News
Rotary Club of Plimmerton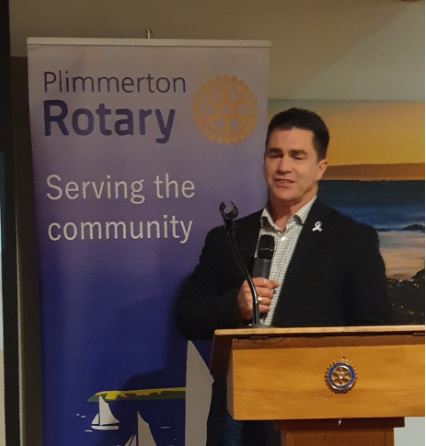 Murray Edridge is the twelfth Wellington City Missioner, a position he took up in 2018. He comes from Wainuiomata but now lives in Whitby.
Last night he gave us an insight into the work of the Wellington City Mission and his own part in it. Murray is the first layperson to hold the position and has a varied background in commercial life, NGOs, and public service, which he has used to good effect.
89% of Wellingtonians think the city is a great place to live, but for many others, life is a struggle. The City Mission has been working since 1904 in the greater Wellington area, to help those 'left behind'. The vision is to empower them, transform their lives, and give them fullness of life. The Mission supports 400 people on a daily basis.
The underlying issues facing the Mission nowadays are homelessness and growing inequality. The Mission sets out to provide housing (especially transitional as opposed to emergency housing) and to mitigate associated problems such as isolation and addiction. The 'left behind' don't have the same choices the rest of us do but can be encouraged to form communities of interest, which empowers them.
The Mission is leading a cooperative effort to provide 83 apartments for the homeless, and another development is underway. Funding comes from Government and donations from high net worth individuals.
A 'social supermarket' is operating, too, which, unlike a foodbank, gives clients choice in their food needs and thus affords them dignity and respect. The supermarket has been supported by public contributions and corporate players.
Murray stressed the Mission's principle, which is to value people for who they are and encourage them to engage with others to give meaning to their lives. The Mission is clearly an innovative organisation with a strong and admirable sense of direction.