This week's speakers were Richard Norman and Richard Whatman, who are involved in a pilot project in Porirua City exploring the possibilities of Community Wealth Building.
Richard Norman is a long-standing and very active member of the Rotary Club of Wellington and chaired the editorial committee overseeing the Centenary History of Rotary in New Zealand.
He began by reviewing Rotary's role in building social capital and as a prime mover in the New Zealand voluntary sector.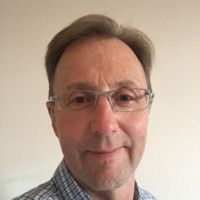 Richard Whatman is a career government advisor with previous postings in Labour and Housing. He took a break of seven years to work in consulting in Edinburgh. Now he is back, with the Ministry of Housing and Urban Development, tasked with finding out whether overseas examples of Community Wealth Building can be replicated here.
Why is it that some cities, towns, or communities seem to thrive, and yet others languish?
One of the answers lies in how effective local initiatives are: especially, how local needs can be met from local sources. In Preston, (NW England), 4000 jobs were created by 'localising' the supply of food and other things needed by the city. This had a positive knock-on effect on other parts of the local economy.
Community Wealth Building works, but requires the initiative and collaboration of many local actors, working alongside the government. They are already involved. In Porirua, things will be kick-started by hefty construction projects already underway, with local labour, supplies, and training being pushed along by Ngati Toa.
There are also opportunities in vegetable production, the digital economy, and transport.
The theme is 'looking after ourselves, and regenerating the local community within a single generation.
We in Rotary will have a part to play (e.g. our new community garden) and we will follow the progress of the pilot project with keen interest.