Blog
Rotary Club of Plimmerton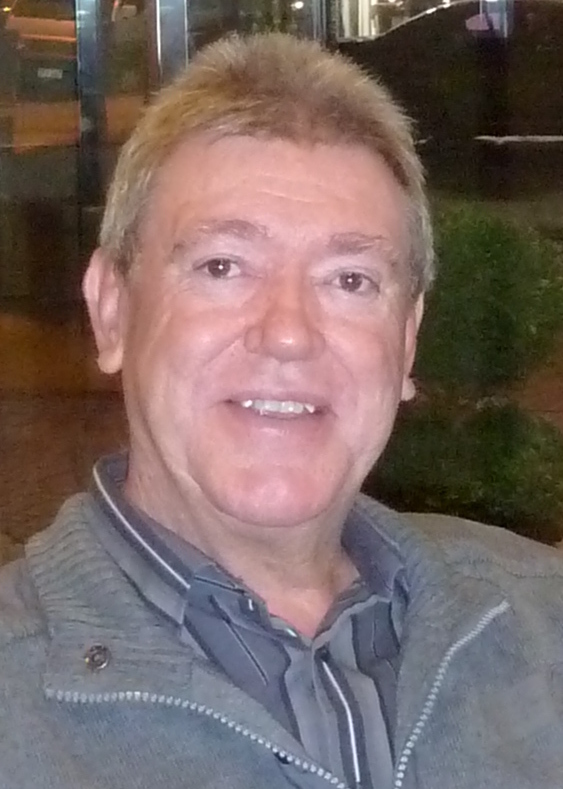 Our Viewpoint tonight was from Chris Garrett. He said ...
'I have just returned from a wonderful weekend in Christchurch where the weather was warm and calm and sunny.
'Whilst down there Anne-Marie and I had the opportunity to see a very special car. It was a 1952 Ferrari in mint condition. A collector's item valued at $1million plus.
'When I first left my home in England aged 21 my motives were to find blue sky and sunshine, see the world and return home with enough money to buy a Ferrari.
'I did actually achieve that dream but instead of buying the Ferrari, I bought a house on the good side of town which was quite an achievement having been brought up on the poor side of town in a terraced house similar to those you see on Coronation St.
'Looking at the Ferrari made me think of the cars I have driven over the years.
'I started with a Minivan, hand-painted white with a dark green stripe down the middle, a spotlight on the top and a mattress in the back.
'I took my driving test in that van. I failed, perhaps because the big burly policeman couldn't shut his door as it dropped 2 inches when open so I had to lean over him and lift and pull it to make it close. Plus I couldn't keep both hands on the steering wheel as I had to hold the gear stick in place to keep the gear engaged so it didn't jump out. Plus, the rear engine mounting had rusted through and been replaced with a clip behind the steering column so when you took your foot off the accelerator the transverse engine did a bit of a lurch and took the steering column with it.
'My next vehicle was a Ford Anglia 105E notchback. Good enough to pass my test in but the Examiner didn't notice the hole in the back floor where the road could be seen under your feet when you sat in the back seat and lucky that the track rod ends behaved on the day and we did not go into the front wheel steering judder.
'After the Anglia came the Mk1 Cortina 1200cc with the rusted out front wheel arches. This cost me a relationship when we drove through a puddle and the girlfriend of the day who was wearing her new white mini-dress got covered in a muddy slurry.
'Next came another Mk1 Cortina. This time a 1500cc - a lovely car that went well but the piston rings needed doing and I never got around to it so I was using more oil than petrol and puthering a barrage of black smoke wherever I went.
'After this, I got a Triumph 2000. Elegance and style but even this car had a little secret. The exhaust was suspended on a bit of rope which looped through a rust hole in the boot floor and around a piece of stick.
'After this, I landed a job with a Company Car and my motoring woes improved tremendously.
'My first company car was a Vauxhall Viva, then a Ford Escort Estate, then in Australia a 3.3 Litre Torana, then in NZ a Toyota Corolla, a Nissan Bluebird, and a Mitsubishi Gallant.
'As I worked my way up the ladder I progressed to a 3.9 Litre Ford Fairmont Ghia, a 5 Litre Holden V8 Callais, a 330i BMW, an M3 BMW, a 530i BMW, a 6.2 Litre V8 HSV, a 4 Litre Ford Falcon G6E Turbo, a 5 Litre Ford Mustang GT and currently a 425d BMW.
'As you can see I have progressed from old bangers to big gas guzzlers and through to more refined technology. I am currently driving a diesel which I have to admit is the most economical car I have ever had and the performance is still good enough to keep my nose in front of the traffic.
But ...
'What next? That is the question.
'I like to replace my car whilst it still has some value left in it (unlike my early cars which mostly ended up at the car crushers at the tip).
'We are being encouraged to go Electric. 'Eee-cars - Plug-Ins".
'But ...
'Is New Zealand really ready for these yet?
'Is there enough power in the grid to support these?
'Are there enough power points around the country to support these?
'Will remote areas be equipped to charge these electric cars?
'Will Farmers find them practical?
'Have we come up with an acceptable means of battery disposal?
'We are definitely heading towards electric cars and I truly believe this will be achieved eventually.
'But ...
'My Viewpoint is this, We are not yet geared up for the majority of cars on our roads to be electric - insufficient power in the grid, insufficient charging facilities, insufficient options for farmers and insufficient options for battery disposal.
'When I change my car I will be looking at Hybrids'.