Blog
Rotary Club of Plimmerton
Cuba is situated in the middle of the Carribean Sea. A more idyllic location would be hard to envisage. But largely because of this, throughout their tumultuous history, the Cuban people have suffered at the hands of other countries.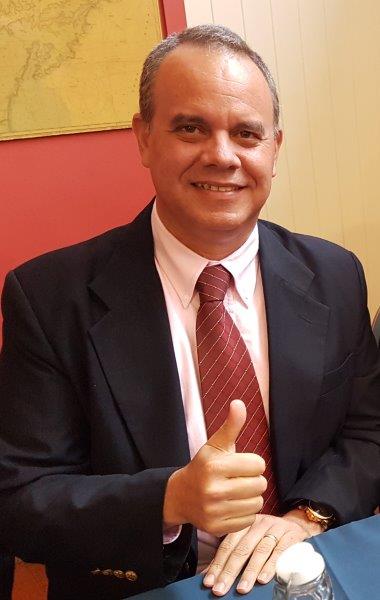 Members of Plimmerton Rotary and their guests were honoured on 7th February to host His Excellency Mario Alzugaray Rodriguez, New Zealand's Cuban Ambassador. Accompanied by his First Secretary Nestor Torres Olivera, Ambassador Alzugaray, a former diplomat to China, described how Cuba had always been a very open society and had been greatly influenced by Europe (mainly Spain), USA and the rest of Latin America.
"Our history had a troublesome starting point, with the so called "discovery" of the New World by Spaniard colonizers. Because of hard work, diseases and the fact that aboriginal tribes were in the early stages of development, they were exterminated by the colonizers. Spaniard descendants born in Cuba originated what is known as 'Creole', with a strong sense of nationality and search for independence. They also mixed with Africans and later to a lesser extent with Asian immigrants, creating our present Cuban identity and nationality."
The total population of Cuba is currently around 11 million, in a land area less than half that of New Zealand.
"Cuba never achieved independence from Spain whom, after the Spanish – American war, handed the territory to the USA. As a result, Cuba's "independence" was only possible after conceding a group of demands stated in the Platt Amendment in 1902, including the concession, with no time frame, of Guantanamo Bay. As a result, the US was allowed to intervene whenever it considered that the situation in Cuba affected the 'American National Interest.'"
"A coup by army soldiers loyal to the US in 1952 prevented the creation of a more national government led by the Orthodox Party, creating social unrest and the formation of the 26 of July Movement led by Fidel Castro. High on their agenda was the elimination of corruption, agrarian reform, and social justice."
The Cuban model was never accepted by the USA which, since the arrival of the revolutionary forces to power, had implemented a policy of isolation and embargo. "This situation remains, and it hampers the ability of the Cuban people to pay their way in the world. One example of the embargo is that Cubans cannot purchase goods which contain more than 10% of American content. The embargo also severely hampers air and sea travel."
The Ambassador was optimistic about the future of Cuba. "We need to update our economy to effectively support social infrastructure and achievements for our people. One of our goals is to combine socialist planning with efforts to decentralize not only local government work but also business administration. We are also in the midst of a generational transfer of power, from the first generation of leaders of the Revolution to a younger generation. I believe that, despite the embargo, we can become a prosperous nation."