Blog
Rotary Club of Plimmerton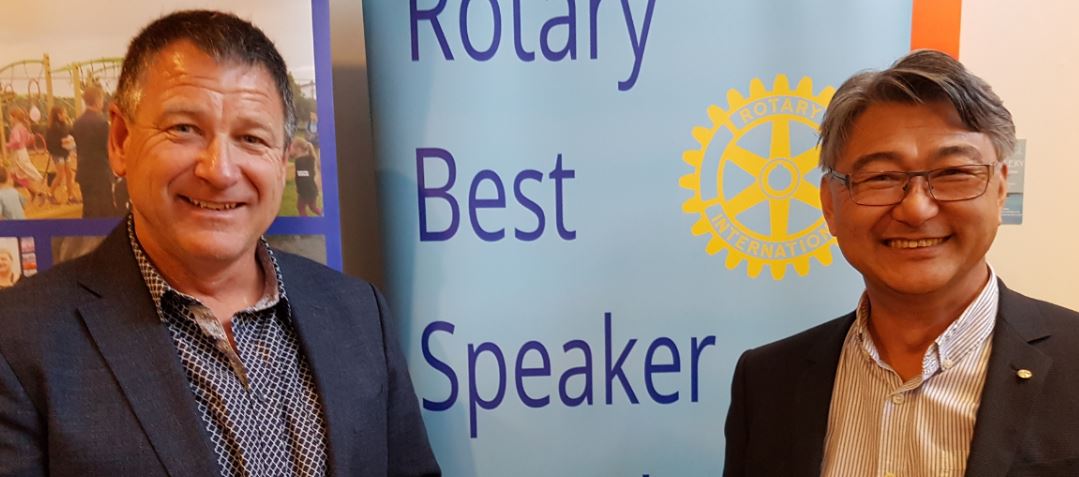 Our speaker this week was Rodney Wong, a well-known Manawatu business leader, and prominent Rotarian. He was accompanied by his wife, and Scott Bruce ('Scotty'), a member of Milson Rotary Club and co-founder of the Wildbase Recovery Centre in Palmerston North.
The purpose of Wildbase is to rehabilitate wild birds and animals treated at Massey University, especially threatened species, and allow the public to view the activities at the Centre.
The Wildbase vision grew out of the success of Scotty's kiwi house project, and the need to upgrade the wildlife hospital at Massey University. The City Council already operated an aviary in the Esplanade, which could be included in a new facility.
Rodney and Scotty focussed on the way a collaboration developed between Massey, three local Iwi, the City Council, and Rotary. Consultants from Seattle were engaged to develop a feasibility study and preliminary budget. Although Wildbase would benefit the local community, it was decided to avoid loading the funding burden onto it, if at all possible.
This has been achieved through sponsorship and contributions in kind from local businesses. The Wildbase hospital at the university was completed in February 2017 at a cost of $2M. The rest of the project will cost over $4M, and about $100,000 per annum will be needed for running costs.
Visitor numbers are expected to exceed 200,000 per annum, and entry is free.
This was an example of a very ambitious project, which Rotary made happen through leadership, networking, and management skills.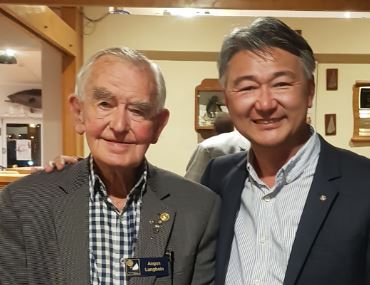 Before the end of the evening, President Donna congratulated Angus Langbein on his 50th anniversary in Rotary - 16 October 1958. Angus (together with Les Austing) was a founder member of Plimmerton Rotary in 1973.
By an amazing coincidence, Angus' Rotary Club before coming to Plimmerton was Awapuni so it was delightful that Rodney Wong was there to help the club to celebrate Angus' achievement.