Blog
Rotary Club of Plimmerton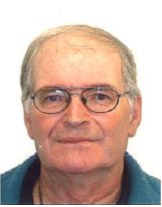 Paul Mulvaney, freelance journalist, has written an article about 'The history and development of Riding for the Disabled'. The first branch locally was started in the Hutt by a Hutt Rotary Club and has grown nationally. Paul is a former Hutt Valley Special Olympics Publicity Officer. He writes:
'Throughout history, horses have played a significant role in the shaping of people's existence more than 2,000 years ago. The concept of using horses for therapy was recognised.
'The ancient Greeks and Romans understood that riding horses was valuable for going into battle; to maintain and improve their well-being & spiritual growth.
'Circa 357AD Saint Martin of Tours in modern-day Gaul was patron of horses.
'St Anne was patron of equestrian riders. In C 588 St Eligius become patron of cattle, horses & veterinarians. Circa 1635 St Vincent de Paul in Lyon France was patron of mentally/physically challenged and indeed horses.
'Today, over 45 countries are members of the Federation for the Disabled International (FRDI) which was formed in 1980.
'The Mission Statement of the Riding for the Disabled Association (RDA) is "Confidence, independence, and well being for people with disabilities through therapeutic horse riding and horse care''.
'Riding for the Disabled in New Zealand began as a sub-group at the Pony Club in Waipukurau, Hawkes Bay. Various other individuals or groups were also providing opportunities for people with disabilities and it was this interest that sparked the formation of the NZRDA.
'In 1962, Mr Tom Atchinson, who was President of the New Zealand Pony Club Association went to Great Britain and returned with the invaluable information which formed the basis for the development of the NZRDA. In 1972 he was invited to head the new organisation. Travelling around New Zealand he targeted particular people involved in the equestrian world, encouraging and enabling the formation of many Groups over the next decade.
'A disabled rider he spoke to told him:''When I am on the back of a horse I feel so free and forget my disability''. This was all the encouragement he needed to expand RDA within New Zealand.
'The movement here has flourished and now assists over 3,200 Riders. Over 81,000 rides are undertaken each year across the country. It is divided into three areas comprising 55 member groups and includes riders' representatives. The executive maintains good communication between management and the grassroots, vital to ensure its continued success. NZRDA has a strong partnership with New Zealand Special Olympics and New Zealand Parafed. HRH the Princess Royal G.C.V.O. Princess Anne is Patron of International RDA and NZRDA has also enjoyed her visits and regular communication. Her position adds a much-needed profile to the organisation.
'The NZRDA programme is administered by over 1,800 enthusiastic volunteers, all who give of their time freely and are much valued. An 82yr old ex-rider from the RDA in Upper Hutt currently helps to feed the horses. A 71yr old from a retirement village assists once a week because ''we're people who want to make a difference''. 2003 Head Coach Shona Belcher says: ''it's like a big, happy extended family." The current coach with the new Hutt Valley Arena in Silverstream is Will Cooper.
'RDA caters for the physically challenged, and those with intellectual, learning or multiple disabilities. The majority of riders are 4 to 16-years-olds right through to adults with a gender mix of female to male of 60/40. However, people of all ages come to RDA. They may be referred by physiotherapists, specialists or special needs teachers whose pupils include children with autism, cerebral palsy, Down Syndrome, sports (mainstream) injuries, asthma, and spinal cord injuries.
'The aim of NZRDA is to teach equestrian skills which are transferable into rehabilitation and training in aspects of daily living. Riders benefit by improved coordination, concentration, increased self-esteem. Horsemanship is more than riding. Learning about horses, their care and equipment is a natural part of the riding and experiencing the world of the horse. The rider accepts responsibility of a partnership with the horse. This interaction motivates people to achieve independence and personal goals. Since 1979 the Spinal Unit at Burwood Hospital in ChristChurch has rehabilitated many people where the supports in place and progress is amazing. Interestingly toddlers and the elderly are most at risk of brain injuries
though in more recent times sports related has increased.
'RDA horses are carefully selected for their calm temperament and soundness. Horses and ponies are ''four legged therapists''. A special bond often develops between horse and rider. Most Groups own ponies, which are either donated or purchased, but can be made available on loan from riding schools, private owners or on long-term lease. Where there is an indoor arena, RDA operates all year round. Groups with no covered arenas are often unable to ride during the winter months - a great disappointment to the participants. Currently, they are aiming to raise $1.2m for a covered arena complex at the Silverstream headquarters to allow riding to continue in all weathers. Members say there is nothing as heartbreaking as seeing the disappointment on the faces of the riders when they hear on the radio that their riding is cancelled due to bad weather. It emphasises how important a covered arena is for this Hutt Valley.
'Currently, NZRDA has a pool of 226 fully qualified coaches and 134 student coaches.''Training and development are offered with an introductory course and also training courses for volunteers. Regular coaching clinics are held. Helping riders reach their potential also increases the helpers' potential, explains 2003 then National Training Coordinator, Colleen Trappitt. The current National Training Manager elected is Dan Wells.
'The RDA relationship with New Zealand Special Olympics is enhanced by riders attending ribbon days and regional events. The Nationals are held biannually and double as the nomination process to meet the criteria to represent New Zealand at the World Special Olympic Games. Every three years an International Congress of therapeutic riding is held. A NZRDA delegation attended the last one in Athens in 2011. In 1991 NZRDA hosted the Congress in Hamilton. In June 2015 the XVth Heti (Horses in Education and Therapy) Congress will be hosted for the first time in Asia in Taiwan, an island in the South Pacific, south of the coast of China where NZRDA will be represented by Roslein Wilkes who will be one of the Guest Speakers for the Programme Workshop to the Congress. The 16th edition is scheduled from 25/6-29/6/2018 at the Royal Dublin Society (refer annual diary to be released in January-Page 13). In June 2003 the New Zealand Equestrian expertise was once again highlighted on the international stage with the Special Olympic Equestrian team's success at the World Games in Dublin in the Republic of Ireland.
NZRDA sent two coaches, Roslein Wilkes and Colleen Hunt and four riders, James Farrell, Lance Dempsey, Maria Dixon and Nicola Harvey. Both coaches were selected by Special Olympics although they worked at RDA groups. The former is the Asia Pacific Special Olympics equestrian person. The NZRDA group brought home 11 medals out of a possible 12. James won Gold medals in Dressage,Trail and Equitation. He was the only one in the world to win all his events. Lance won Gold in Trail and Silver Medals in Pole Bending and Dressage. Maria won Gold in Trail, a Silver in Equitation and 4th in Dressage. Nicola won Silver Medals in Dressage and Trail with a Bronze in Equitation. They had all trained hard in Canterbury and Ireland.
'I personally shared the success as a whole in my capacity to assist a Hutt Valley swimmer in Aquatics. This RDA team was considered a very special team. These results have never been beaten, the horses behaved well and the team was fantastic.
'I attended some events and met Irish stalwart , Brenda Lamor who in 2012 was awarded the Queen's Award for Equestrianism. Fundraising and sponsorship form an integral part of RDA. The main sponsors and donors are imperative to the ongoing direction of RDA as are all sponsors. Doctor Olive Webb from Christchurch once published a scientific journal on behalf of FRDA. FRDA has had some wonderful support from the community since its foundation and in more recent times Pam McMillan from Invercargill RDA received an OBE in 1988 for her work and in the Millennium Queen's Birthday awards, Hutt Valley's Adrienne Manthel was honoured with the QSM for her services to RDA. In 2007 Roslein Wilkes from Blenheim RDA was awarded the MNZM member of the NZ Order of Merit. Also, she has a Rotary Paul Harris Fellow medal for services to Special Olympics. In 2008 Dr. Olive Webb of the Selwyn district achieved the Insignia of an Officer of the NZ Order of Merit for her services to people with intellectual disabilities. Internal Awards are important and in 2011 Jo Mackley from Upper Hutt was honoured for her volunteer services and dedication to the RDA team.
'I opened this story with the legacy of saintly influential leaders when also Joan of Arc was another youthful visionary facing battles who felt most at ease when she was on a horse. With the vision of Mr Tom Atchinson who was the catalyst for today, the now, and the legacy he left culminates in the annual Tom Atchinson award to the deemed volunteer of the year.
'Equestrian is one of the fastest growing Special Olympics sports in New Zealand.
'On 15/11/2018 the 40th anniversary of HVRDA was held in County Lane, Silverstream, Upper Hutt. A book ''Walk on, walk on'' by Judy Siers was launched. The selected title is in repetition of their Group Newsletter. The two words are significant in the riding experience. From the initial ride, the rider is taught, as the horse is ready to move forward, to tell the horse to ''walk on'' and is encouraged to keep repeating this. The horse obliges! It is a eureka moment. The words are from the popular song from the 1945 Rogers and Hammerstein dramatic musical, Carousel.
Walk on, walk on
With hope in your heart
And you'll never walk alone
You'll never walk alone.'
Editor's note
In addition to this article, Paul wrote brief notes following the 40th-anniversary celebration hosted by Hutt Valley RDA on 15 November. Here are his unedited notes.
On Thursday 15th November the 40th-anniversary celebration was hosted by Hutt Valley Riding For The Disabled (HVRDA) at the all-weather arena at County Lane, Silverstream in Upper Hutt. Forty years since they saddled up for their first ride. Initially, from the early 1990s, they were based near the horse's stables @ the Trentham Racecourse. The committee realised it was barely adequate so purchased a piece of land and with a supportive community rallied around to meet budget to build this current arena in two stages. There are currently 55 affiliated RDA groups spread around New Zealand.
A Riders' Demonstration in front of a large enthusiastic audience of 145 which included regional RDA folk, donors past and present held for an hour to display three sets of four riders doing a showcase ride with Head Coach Bronwyn Hussey, Senior Coach & Horse Manager Susan Burkett &. Asst Coach Serena Fuller. Five calm horses or ponies were led by confident riders with the loyalty of staff and volunteers.
Followed with a time to relax with tea/coffee served throughout the demonstration.
Cocktail & nibbles followed in the Taylor Room.
President Adrienne Manthel QSM welcome. She covered the history to the present time with accuracy and some humour. Special thanks made of people.
Response by Upper Hutt Mayor Wayne Guppy.
Cutting the cake.
A 145-page Book ''Walk on, walk on'.... with splendid photography contributions by Hilary Eats, Rachel Nankivell, Barbara Topham & the late Humphrey Topham (Foundation committee member-harness driving) and private collections launch was autographed with best wishes by renowned award-winning Author Judy Siers.
I feel humbled to be included on page 63. I understand the proceeds of this book are going towards funding for more lighting at the County Lane arena. She wrote ''Paul Mulvaney, a journalist who has made RDA a feature of his articles, had a long association with HVRDA when he lived in the area. Now based in the South Island, he reflects on those years and is admiring of the wonderful achievements of the Group over forty years and is full of praise for the people involved. He refers to the animals as 'ffour-legged therapists', having observed the bond that develops between horse and rider, and noting the need for horses to be of a calm temperament. It is not only between them and the many riders they have to relate to; it's all the other people they encounter. It's a vastly different situation from a one owner, one horse relationship''. Paul felt the Group's needs were specific and in a newsletter in 2001 noted that Bronwyn Hussey made a request that they were looking for two good bomb-proof horses, so should anyone hear of any 13.2 or 14.2 hand high ponies that would suit to contact her.
It availed the opportunity to renew friendships with Shona Belcher, Colleen Trappitt, Grant and Wendy Quinn (Founders Special Olympics NZ with four athletes), Dave Burrowes etc. It was Grant in 1993 who was aware of my studying towards a Diploma/Certificate in Recreation, Sport & Leisure chose a module on Special Groups suggested to come along to the AGM. A highlight recorded in my archives diary being sub-HVRDA in 1999 to meet Her Royal Highness Princess Anne who is the Patron of the entire International Riding For The Disabled organisation. Another notable event that being of Irish ancestry in 2003 was to attend the World Special Olympic Games in the Republic of Ireland where New Zealand had a successful campaign; refer to the attachment. This story would not be complete without mention of the sterling work of journalist friend Yvonne Airey over many years. She was unable to attend so I visited Yvonne and Bob to finalise data for the local newspapers. Hopefully, a pic/story will be published in the Upper Hutt Leader separately to a letter of thanks from myself to the editor even though these times since leaving Upper Hutt they don't have an editor. On Sunday morning whilst 52,000 fans packed Aviva Stadium, Dublin, we watched Ireland beat the All Blacks in the Upper Hutt Cossie Club. New Zealand Irish eyes are smiling indeed. Next year the Rugby World Cup in Japan will be a tremendous attraction and results like this add to the interest of the contest.