Blog
Rotary Club of Plimmerton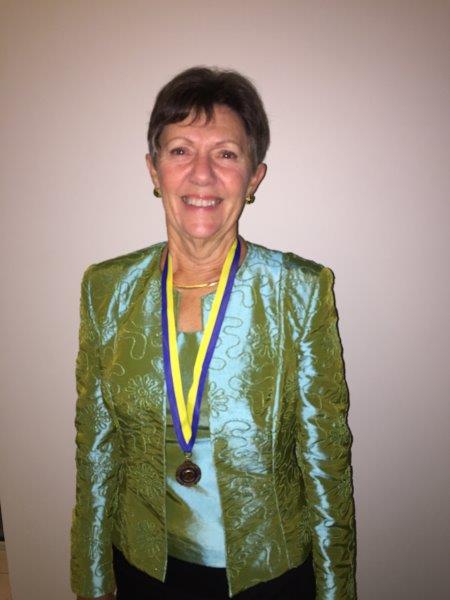 Tuesday 4 July was a memorable day for Jenny Lucas, a resident of Pauatahanui, as she became President of the Rotary Club of Plimmerton for the 2017-2018 year.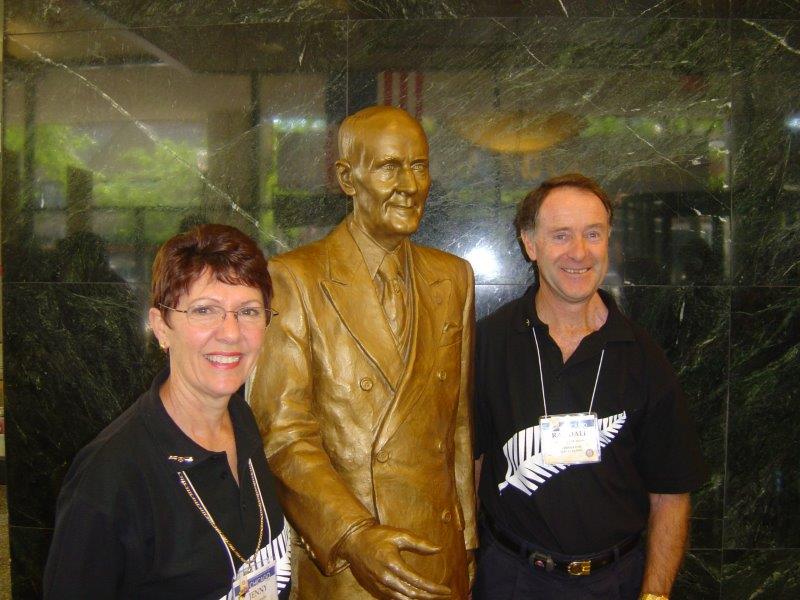 Jenny has a distinguished family history in the Rotary organisation. Her late husband Randall Shaw joined Plimmerton Rotary in the mid 1980's, later serving as President. Together they had experienced the world of Rotary both at home and abroad through travelling to World Conventions and participating in friendship exchanges.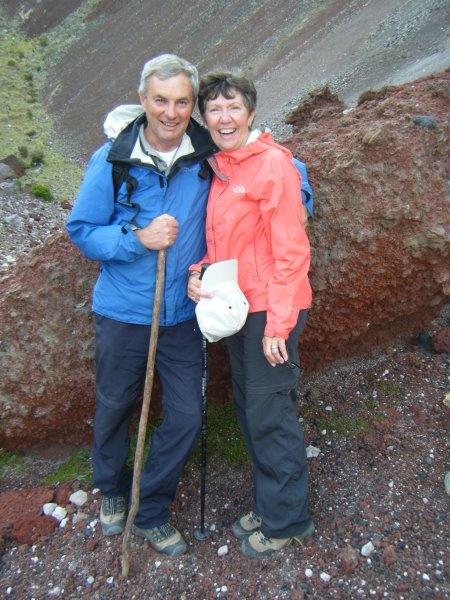 Jenny's husband Ron was also a Past President of Plimmerton Rotary, while Ron's father Jim had been a Rotarian for many years and his mother Shirley a member and leader of Inner Wheel.
Ron & Jenny had travelled to India to help with Polio immunisation in the slums of Agra, (photo) and also to Taveuni in Fiji, building school classrooms and teachers' homes.
Jenny herself joined Plimmerton Rotary in 2002. She had since served as a Board member and had found her niche in being the newsletter editor and learning skills associated with the club website. "Plimmerton is a good club to belong to as it has a vibrancy, a buzz, at the weekly club meetings which demonstrates genuine respect and friendship."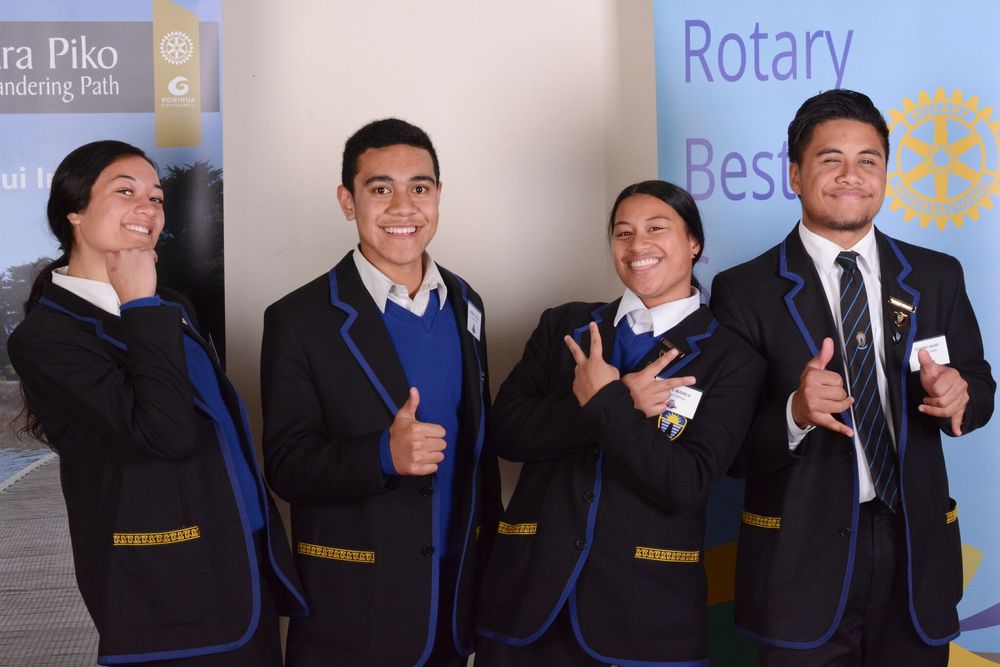 A large part of the glue holding members together was the emphasis on the many and varied community projects of Plimmerton Rotary. "I love our focus on the youth in our city. I want to continue with this good work. We run speech competitions for school-age and disabled youngsters, we promote the annual Rotary Youth Leadership Awards, and we are in touch with head teachers of local schools, looking for ways in which we can help their students. Also, Plimmerton Rotary is a keen supporter of the international Rotary Youth Exchange programme."
One project which had caught the imagination of members in recent times was Playable Porirua, which involved promoting the inclusion of play equipment in playgrounds throughout the city that were accessible to children with disabilities. "This is a fantastic project which has been brought about through members of Plimmerton Rotary working with Porirua City Council and thinking outside the square."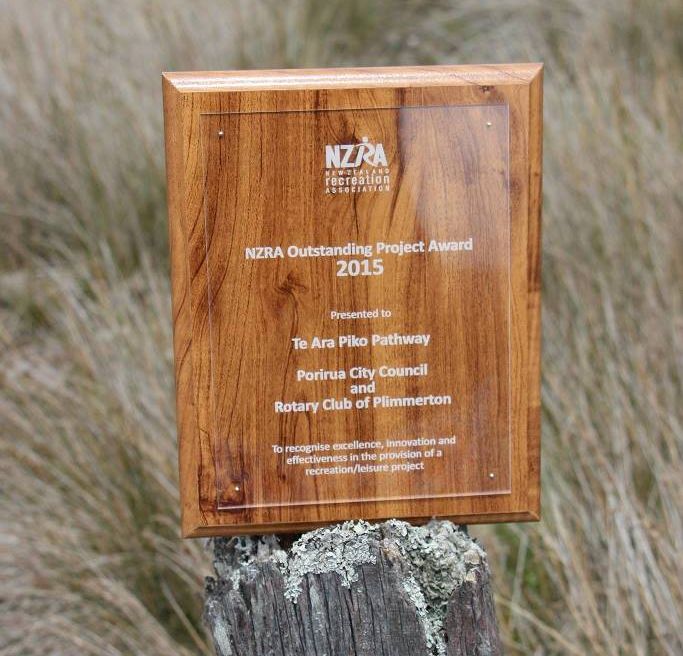 Plimmerton Rotary's major ongoing project, with Porirua City Council, was construction of the award winning Te Ara Piko pathway around Pauatahanui inlet. The section between Pauatahanui Village and Motukaraka Point had been completed, while progress on the next section to Camborne was advancing well. Both Ron and Jenny had been closely involved since the pathway's inception, and support it enthusiastically.
An aspect that Jenny was keen to encourage was collaboration between Plimmerton Rotary and other local service clubs. "We have Porirua Rotary, Mana Zonta, and Plimmerton Inner Wheel and I want to team up with these organisations in fund-raising events to support our charities in the community"
Looking to the future, Jenny felt that to attract new members, Rotary Clubs would have to be more flexible in the way meetings were run. "Prospective members don't necessarily want to be restricted to a format where they meet weekly, in the evening, over a meal. In some regions new Clubs are forming, catering to a younger membership, with flexible meeting times, shorter meetings, and more emphasis on communication through the internet. I think this is where the future for Rotary lies."
"The Rotary International theme for this year is Rotary – Making a Difference, and with the many projects we undertake, especially with school students, I believe we can and do make a difference."