Blog
Rotary Club of Plimmerton
Way back in May 2016, I was privileged to be one of the seven judges, organised by David Knight, in the Wellington leg of the special needs contest, Rotary Best Speaker Awards, run by Julie McLagan from your club.
I was so moved by the experience that I mentioned it to Dale Hartle of our Toastmaster's Club, Spinnaker Toastmasters, who said, "So why not write about it?"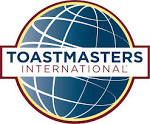 Long story short, I did. Dale got it onto the Toastmasters NZ website and then said, "Why don't you send it to Toastmasters International to see if they like it?"
Longer story short, I did and they liked it enough to include it in the November issue of 'Toastmaster' which is the monthly magazine sent to the 300,000 odd Toastmasters worldwide.
I have attached the piece as it appears in the magazine for your information. toastmasters_story
I hope it does justice to your club and the amazing speakers, and support people, I saw that day.