Blog
Rotary Club of Plimmerton
This is an old Chinese proverb that tells us about the vastness of China and its unique system of government.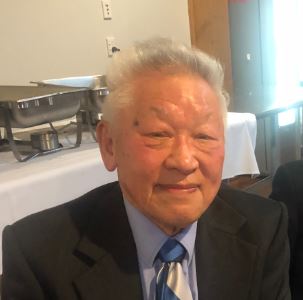 Our guest speaker last evening was Paul Wah, a prominent member of the Chinese community in Wellington. He is a fourth generation migrant, former Principal at Taita College, teacher of President Euon, and long-time friend of Michael Parker.
It seems you can't take China out of the Chinese. Paul has vigorously kept up his connections with China, visiting often and teaching English there for a year. His talk ranged over the China-NZ relationship and how he sees it developing.
He is ambivalent about modern China. Its growth has been spectacular, and is now of critical importance to us for trade and investment. It will be the world's biggest economy by 2030.
China's resurgence has caused friction with the USA, which complains, rightly, about product dumping and intellectual property theft. However, some of the blame lies with American corporates, who outsourced manufacturing and made joint venture deals which went sour.
The USA wants to slow down China's growth and believes China's system should incline towards the West, in terms of openness and democracy.
So now there is a trade war, which threatens our own position. Paul believes the NZ government's neutral stance is correct, although we may become the meat in the sandwich. Our values and traditions are firmly with the west, but we should respect and learn from China. To do this we must know what makes China tick.
Paul gave us some useful insights into this. China is not a 'nation state' in the western sense, but a 'civilisation state' with a strong sense of unity and respect for its long history. These feelings stay alive in migrants, no matter how long ago they left their homeland.
The state in China is seen as the protector of the Han civilisation, and the power of the state has been in the hands of many dynasties over thousands of years, of which the Communist party is merely the latest example. As long as the Chinese government continues to raise living standards, there will be no real challenge to the power of the state and it will not be threatened by democratic pressures.
This all may seem rather odd to us, but our grandchildren should look north as well as west. If only the language was not so difficult….