Blog
Rotary Club of Plimmerton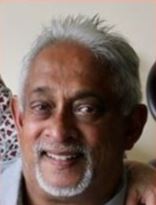 Joe Perera gave his Viewpoint tonight. He said,
'The Scottish government recently announced plans to phase out petrol and diesel vehicles by 2032. By 2040, it is expected, only cars on United Kingdom roads will be electric, and petrol stations will be replaced by car charging points.
'Meanwhile, in the United States, Elon Musk has announced the launch of the Tesla Model 3, which he hopes will become the world's first mass-market electric car.
But some electric cars are not, currently, as ethically "clean" as manufacturers would have us believe.
'Amnesty International's research has shown that cobalt mined by children (as young as 7) and adults in extremely hazardous conditions could be entering the supply chains of some of the world's largest carmaker.
'A key component of the rechargeable lithium-ion batteries on which electric cars run is cobalt.
'A very high % of the world's cobalt comes from the Democratic Republic of Congo (DRC).
'Despite its mineral riches, the DRC is one of the poorest countries in the world and has suffered from decades of war and corrupt leaders. With so few formal jobs in the country, hundreds and thousands of Congolese men, women, and children, have been driven to dig their own mines to earn their livelihoods.
'Working with a Congolese NGO, Afrewatch, Amnesty International found children as young as seven in the mining areas. None of the adult or child miners wore facemasks that could prevent them from inhaling cobalt dust, which could lead to potentially fatal lung disease. Mines collapse frequently, burying people underground.
'No one knows the exact figure, but UNICEF estimates that 40,000 children work in mining across the south of the DRC where cobalt is found.
'Several companies — including some from China — have formed a body called the Responsible Cobalt Initiative to help the industry conduct due diligence in line with the OECD standards, and tackle the issue of child labour in the DRC.
'They include leading tech firms, such as Apple; HP; Google, Huawei and Sony; as well as Samsung SDI,
'None of the members of this group is as yet a carmaker (GM, Renault Nissan & Tesla).
'Apple became the first company to publish the names of their cobalt suppliers — proving that it can be done.
'Which carmaker will win the race to do likewise?
'We need to phase out fossil fuels, and electric cars are an integral part of a greener future.
'A green future built on the backs of exploited children in the DRC is no kind of progress'.