Blog
Rotary Club of Plimmerton
By Wendy Betteridge
23 February 2015
Today marks the anniversary of the first Rotary Club meeting in Chicago, Illinois, USA in 1905.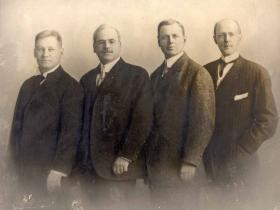 After setting up his law practice in Chicago, Paul Harris gathered several business associates to discuss the idea of forming an organisation for local professionals. On 23 February 1905 Harris, Gustavus Loehr, Silvester Schiele, and Hiram Shorey gathered at Loehr's office in Room 711 of the Unity Building in downtown Chicago. This was the first Rotary club meeting.
In February 1907, Harris was elected the third president of the Rotary Club of Chicago, a position he held until the fall of 1908. During his presidency, he formed the Executive Committee, later called the Ways and Means Committee, which met during lunch and was open to any member. The noon meeting was the foundation for Rotary's tradition of club luncheon meetings.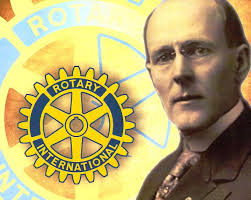 Toward the end of his club presidency, Harris worked to expand Rotary beyond Chicago. Some club members resisted, not wanting to take on the additional financial burden. But Harris persisted and by 1910 Rotary had expanded to several other major U.S. cities.
Harris recognized the need to form an executive board of directors and a national association. In August 1910 Rotarians held their first national convention in Chicago, where the 16 existing clubs unified as the National Association of Rotary Clubs. The new association unanimously elected Harris as its president.
At the end of his second term, Harris resigned, citing ill health and the demands of his professional practice and personal life. He was elected president emeritus by convention action, a title he held until his death.
In the mid-1920s Harris became actively involved in Rotary again, attending conventions and visiting clubs throughout the world.