Blog
Rotary Club of Plimmerton
The Rotary Club of Plimmerton has been involved with assisting the Rotary Club of Taveuni Island (led by Geoffrey Amos) in providing education and health facilities for their community, in association with Rotary Club of Pakuranga since 2007. Buildings like the Nurses' Hostel, probably over 20 years old, were in need of upgrading.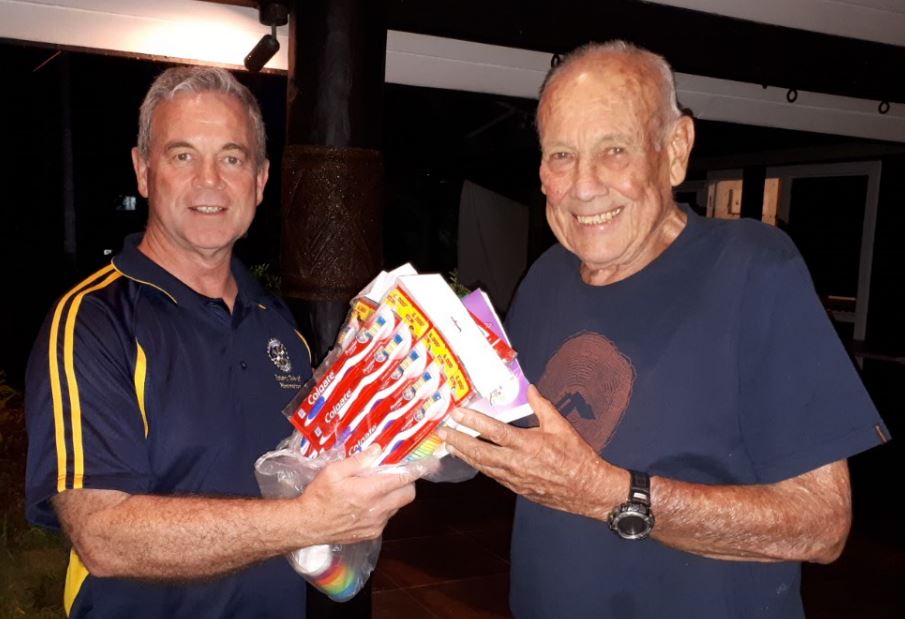 The Rotary Club of Taveuni Island was largely started through the efforts of Geoffrey Amos, an expat from Auckland, who recognised Rotary as being the most respected vehicle to implement his dreams of helping the communities on the Island through health and education.
A number of Club members (Randall Shaw, Jenny Lucas and Ron Lucas) have travelled to Taveuni Island in 2007, 2008, and 2009. In 2016 Ron joined up with a team from the Rotary Club of Pakuranga and spent 10 days building a teacher's accommodation unit at Niusawa. Many of the buildings had been ruined when Cyclone Winston went through, and it was imperative to get houses for the teachers rebuilt as quickly as possible. Interestingly, all buildings constructed by the Rotary teams withstood the cyclone.
In July 2017 the Rotary Club of Plimmerton donated a defibrillator to the Rotary Club of Taveuni Island.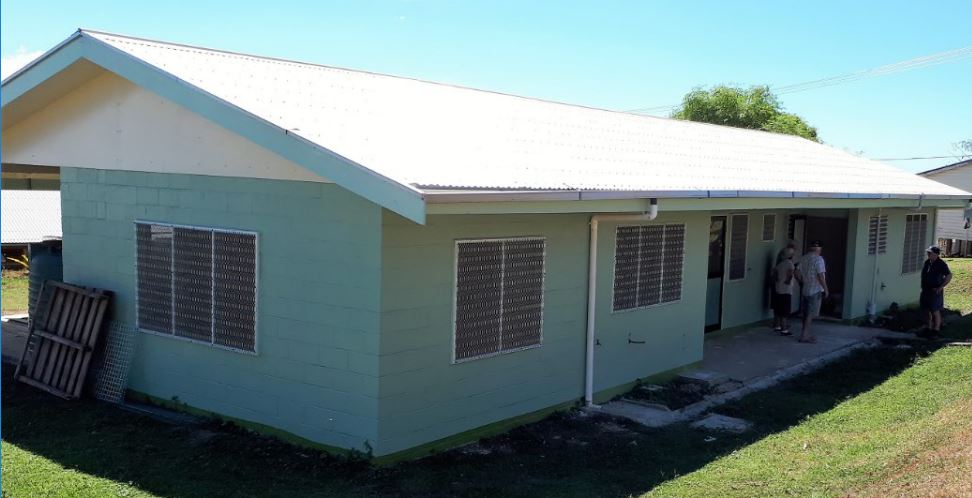 On December 2017, the balance of the Randall Shaw Memorial Award funds ($3316.00) that the Rotary Club of Plimmerton was holding, was donated to RNZWCS for building The Geoffrey Amos House (a pre-birthing accommodation unit) or Rotary House at the Hospital on Taveuni Island.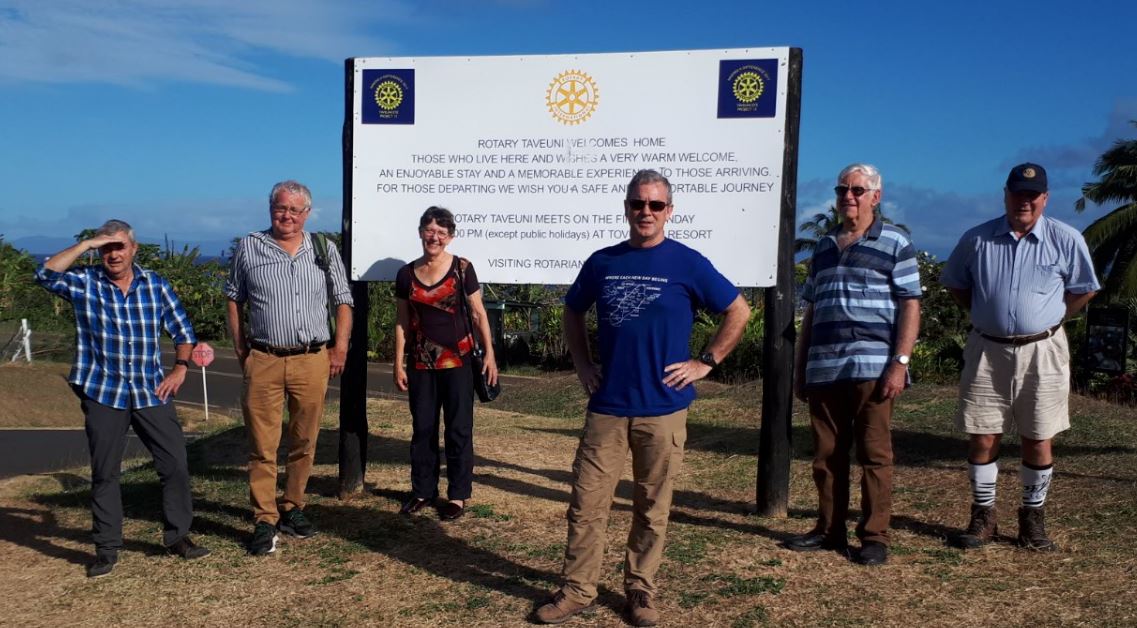 In August 2018 a joint team from Plimmerton and Kapiti Clubs (Ron and Jenny Lucas, John Gillon, John O'Connell, Graeme Waters and Doug Hooper Smith) spent a week at Taveuni Island. They were hosted by Geoffrey and Joey Amos at Matei which is on the north of the island and right next to the airport where this sign has been erected. They dined at their house each night on the deck next to the swimming pool - a beautiful setting.
Their work was mainly focused at the Taveuni Hospital at Waiyevo village approximately 40 minutes drive from their accommodation.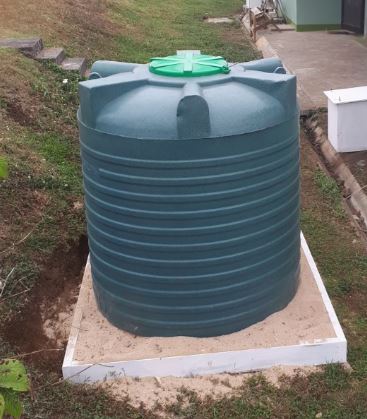 The Rotary House was plumbed, and a water tank, water pump, and hot water cylinder were installed. An electrician was expected to provide power services within a few weeks. A shed was constructed to protect an existing water pump providing water to the Doctor's residences.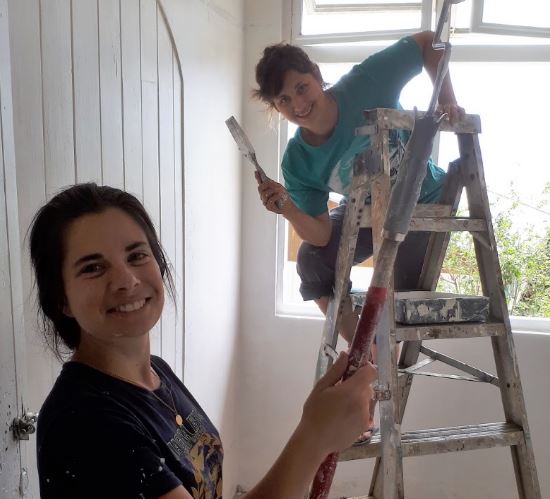 Work then started to renovate the Nurses Hostel which involved lifting the vinyl flooring, scrubbing years of accumulated muck off the walls and ceilings in the nurses' rooms (aka cells) and then applying three coats of paint and new tiles on the floors. They were greatly assisted by a team of local islanders, and two young ladies (Cecile and Aurore) from France who had volunteered their labour whilst holidaying on the island.
At times it was quite chaotic inside as they all competed for space for painting and tiling, but it all worked out well in the end. While the interior was being attended to, John Gillon installed new louvre windows. Due to time constraints, they focussed only on the nurses' bedrooms and left the dining area, kitchen and communal toilets to be worked on by the local team over the following few weeks.
Ron and Graham (supported by Keith, the foreman) installed a solar-powered water system in the accommodation of one of the teachers at Nuisawa School, along with a new water pump back at their accommodation. It was the first time that the teacher was able to have a daily shower.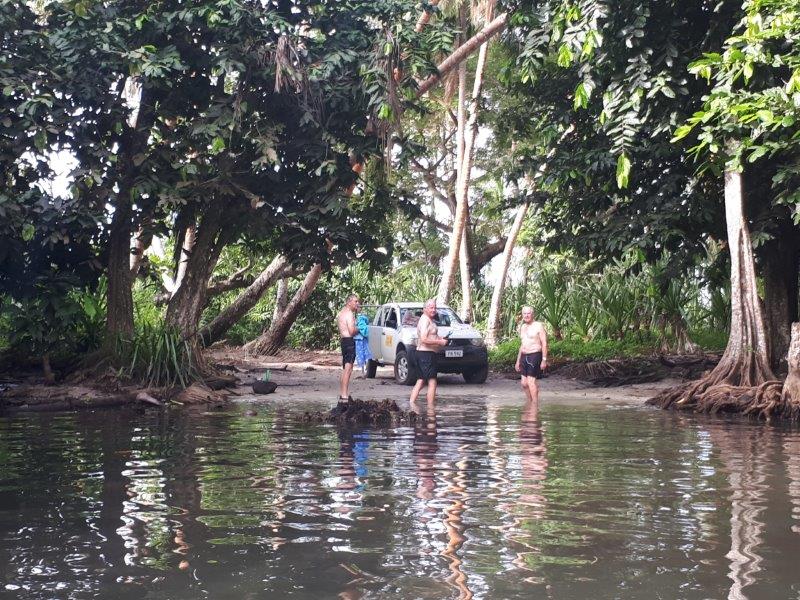 Each day they started work around 8 am and worked through to 3 - 4 pm. Owing to water and power problems at their accommodation they elected to head to a nearby fast-flowing stream and join local families in washing and shampooing themselves – a unique experience both for them and the locals.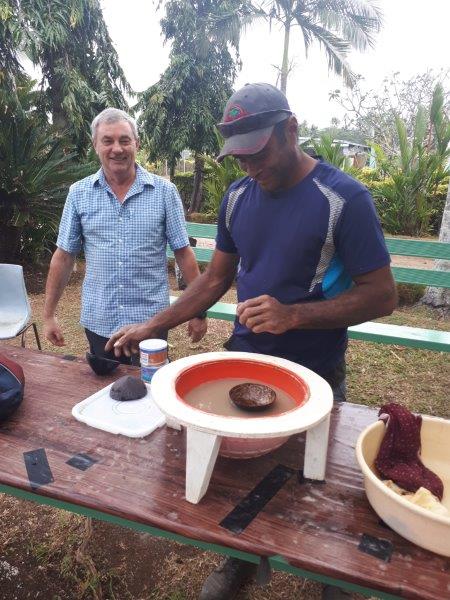 On the last day, the working team joined the Rotarians for a Kava ceremony (and a few Fijian Bitter beers) and sang them an emotional farewell song.
Whilst it was quite exhausting work they all thoroughly enjoyed what they were doing and felt inspired about what Rotary is achieving on the island, especially the drive and enthusiasm of Geoffrey Amos and the other twelve members of the Taveuni Island Rotary Club. They just get things done!
There is still so much more to do and they hope more members will be able to find time to volunteer in the future as a part of Rotary International's World Community Service.