Blog
Rotary Club of Plimmerton
In keeping with the Suffrage Anniversary celebrations, the club was addressed by two high-achieving women, in two quite different fields of endeavour.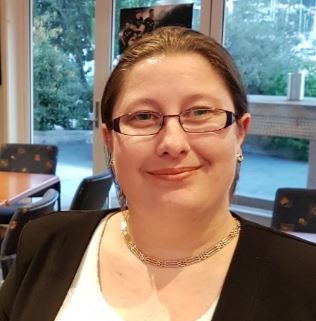 Erin Paterson
The first was Erin Paterson, a researcher at the Gillies-McIndoe Institute in Lower Hutt. She was awarded a Rotary Scholarship, funded by a cluster of Wellington clubs (including Plimmerton), to spend time at the world-famous Salk Institute in California.
It is hard for us in New Zealand to appreciate the scale and wealth of research in the USA. At the Salk there are 700 staff and students from 54 countries, including 6 Nobel prize winners. Their annual budget is $134 million.
Erin's mission was to learn new techniques in Stem cell research and to establish a collaboration for future work.
She went into the technical detail of her laboratory work, which may have gone over the heads of one or two of our members. Nevertheless, it led to lively questioning afterwards. Erin was very appreciative of the support given by Rotary and we could readily see the value of her experience.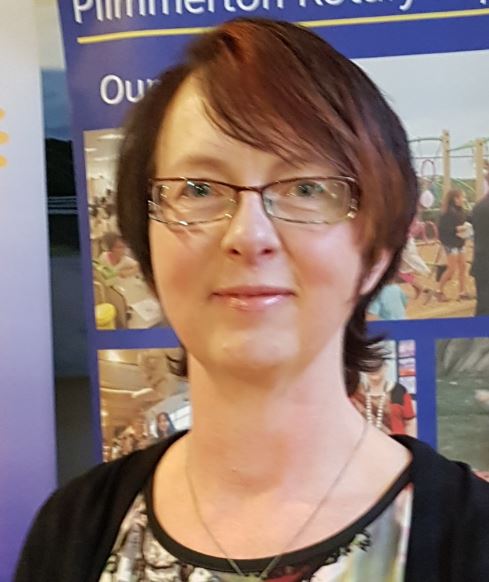 Rebecca Holden
Our second speaker was local artist, Rebecca Holden, who gave us a beautifully-illustrated presentation of her major project "Sand in the Apricot Jam".
This began as a tribute to her grandfather, who served in the New Zealand Mounted Rifles during World War 1. In researching his life she had found that the Rifles' main campaign had been in the Middle East against the Turks, and that it had been something of a sideshow at the time. Conditions were hard and dangerous for the men and their horses. She was able to convey this, and the bond between them, in her series of paintings. Much of the work was done in public at the Expressions gallery, leading to lively discussions with visitors.
The collection became a touring exhibition which she titled "Sand in the Apricot Jam". After touring New Zealand it travelled to Richon LaZion in Israel, a town which had been liberated by the Mounted Rifles in 1918. This event was well-remembered by the locals, who welcomed the exhibition to their town museum. The cost of this was crowdfunded in New Zealand.
Rebecca explained the theme and detail behind each of her artworks in a most engaging way.
She has kindly given permission for her Power Point presentation to be shared here. Rebecca_Holden_slide_show
Her contact details are as follows:
Rebecca Holden
P: +64 4 5298016
M: +64 21 0442202
W: www.designfarm.co.nz