Blog
Rotary Club of Plimmerton

Some 30 Porirua area schools, comprising primary schools, intermediate schools, and colleges, were represented at a major gathering of pupils, teachers, parents and friends to mark the third annual Porirua School Leadership Awards, held in Elim Church on 4th September. The event was organised by the Rotary Clubs of Porirua region.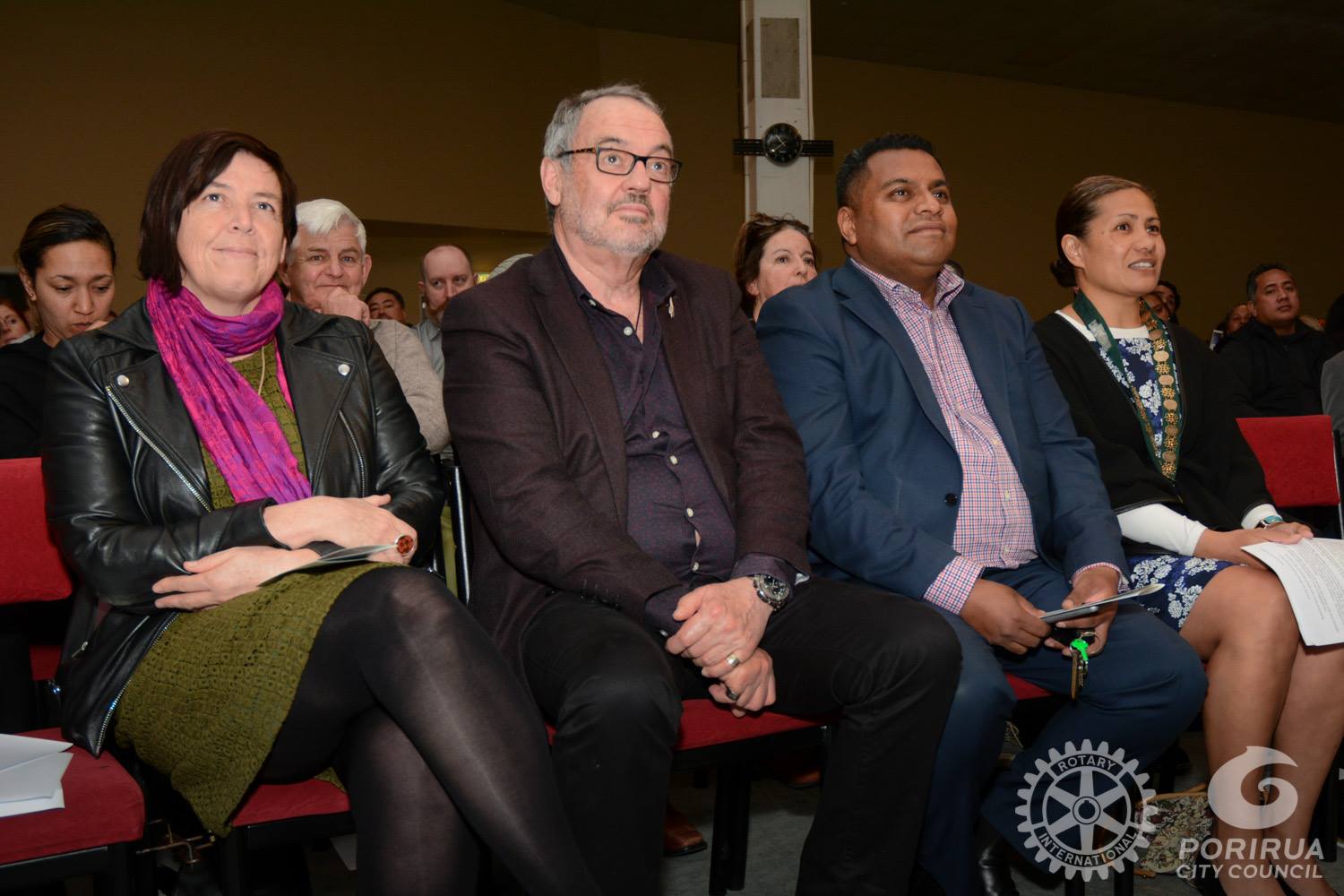 Among special guests were local MPs Kris Faafoi and Jan Logie, National Party candidate and former City Councillor Euon Murrell, Deputy Mayor Izzy Ford, Councillor 'Ana Coffey, and also the Presidents of Plimmerton and Porirua Rotary clubs - Jenny Shaw and Kathryn Beattie respectively - along with Mitch Brown, District Governor of Rotary District 9940 which comprises the 55 Clubs in the southern North Island.
In the weeks leading up to the ceremony, the Principal and staff at each primary school had been involved in a process to choose two of their students who exemplified the qualities of leadership. As the award ceremony progressed, the attributes most often mentioned in the principals' citations were: a capacity for hard work, being determined to see things through, a desire to help others succeed, and the ability to motivate other students.
Young leaders were likely to be passionate, honest, self-assured, respectful, and generous with their time. In all likelihood they would be positive, decisive individuals, exuding a quiet confidence. A sense of caring, for others and for the environment, was another common theme.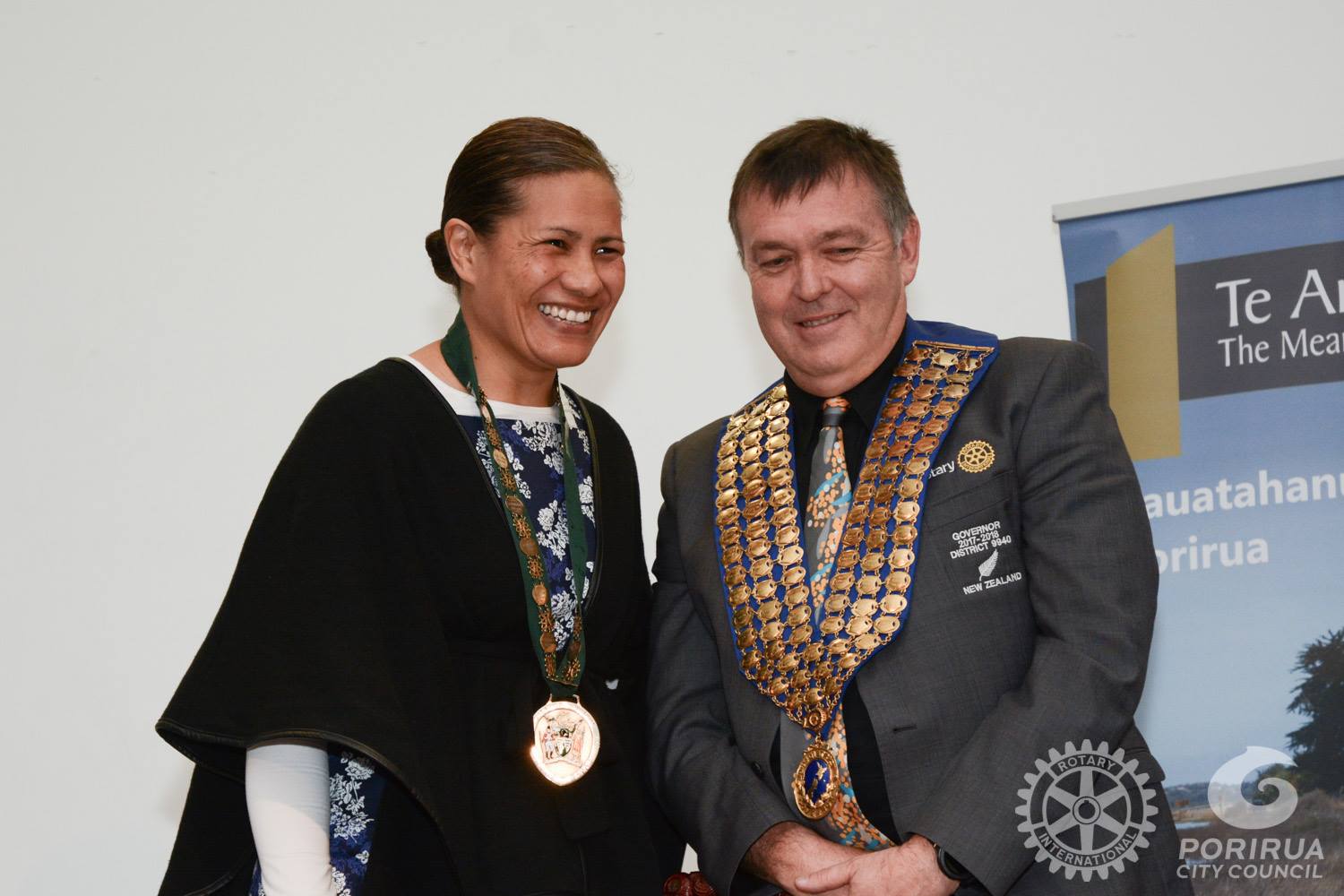 One at a time, the award winners were invited onto the stage. Councillor 'Ana Coffey read out the citation from the school, then Deputy Mayor Ford and Rotary District Governor Brown, wearing their respective chains of office, congratulated each award winner, presenting them with a special certificate and badge, before having their photograph taken.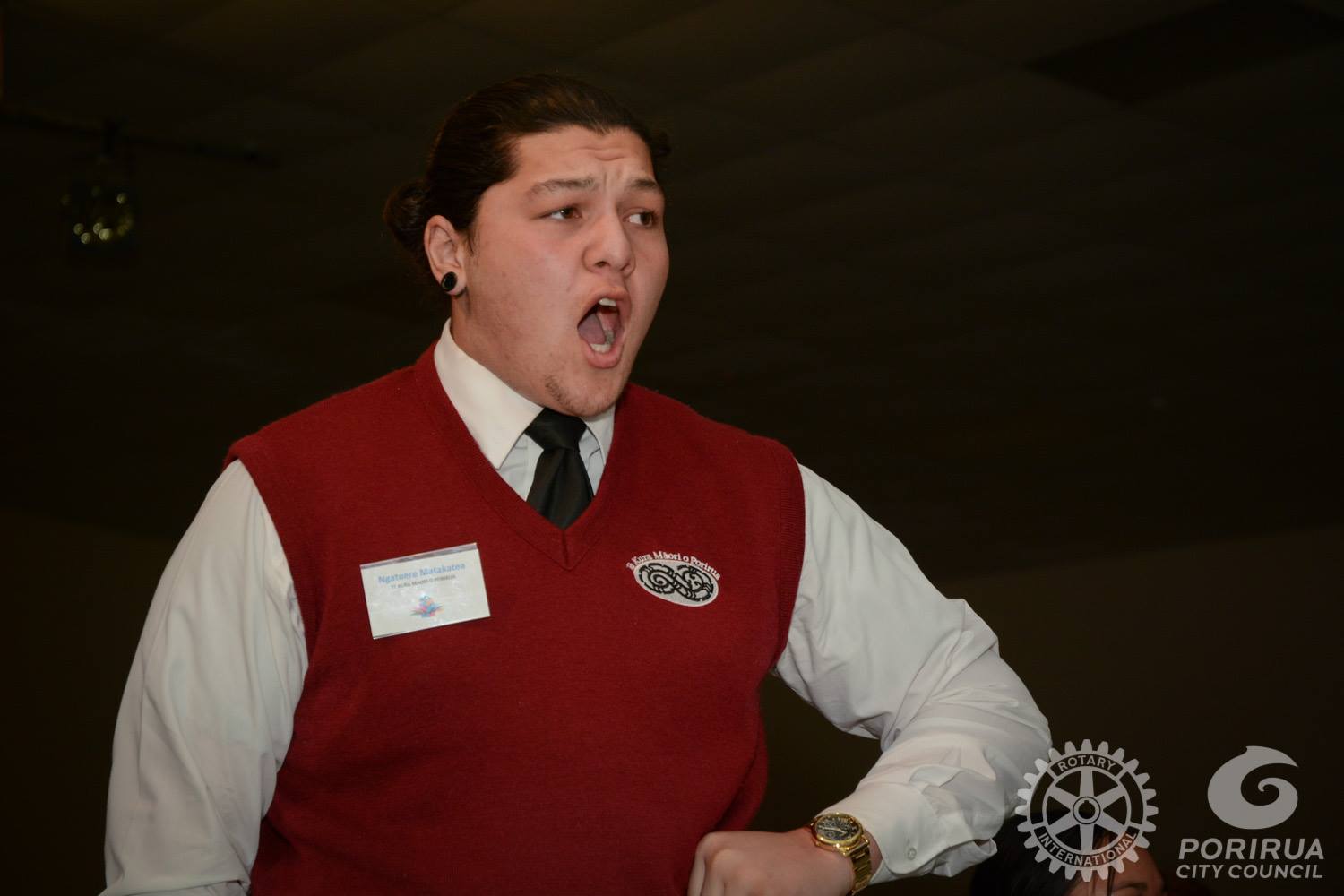 As the two award winners from Te Kura Maori o Porirua received their awards, they were each honoured with a rousing and emotional haka by their whanau.
Mitch Brown related his own personal story, growing up as "one of the naughty boys from Cannons Creek" to becoming a fireman and progressing through the ranks to his present position of Fire Service Area Commander for the lower North Island. "Don't be afraid to stand out from the crowd. You will experience some bumps in your journey, but keep your eyes on your goal, persevere, and be determined to make a difference."
All the bios and photographs of the award recipients can be found here. And the excellent and inspiring speeches made by two college students from Te Kura Maori o Porirua are set out here.