Blog
Rotary Club of Plimmerton
It is comforting to know that the management of Wellington Harbour is in experienced hands.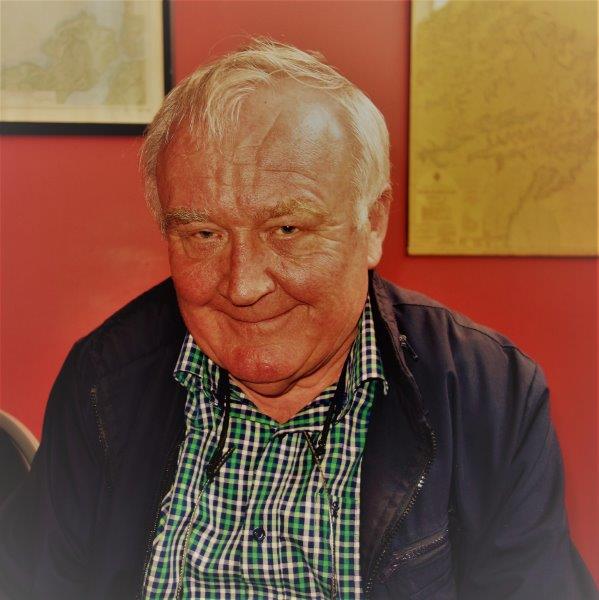 Speaking at Plimmerton Rotary on 6th December, Wellington Harbourmaster, Mike Pryce, gave an interesting account of what was involved in his role.
Originally from the UK, Mr Pryce first went to sea as a young man in 1964. Within a short time he was engaged by the Shell Oil company, and would work on their ships for the next 23 years. By 1974 he had achieved Master Mariner status which, broadly speaking, enabled him to be in control of any ship, carrying any cargo, anywhere in the world.
Mr Pryce's role as Harbourmaster had many facets, one of the more important being to manage the differing interests of commercial shipping on the one hand, and people involved in leisure activities on the other. It was a matter of ensuring that both groups knew which parts of the harbour they could use.
The invention of radar in the 1940's had transformed the way shipping was managed and monitored, "especially when it's dark or foggy, and there is no way of seeing what obstacles might be around you". GPS was also a huge boon for the safety of shipping generally.
"Basically, advances in technology have enabled globalisation."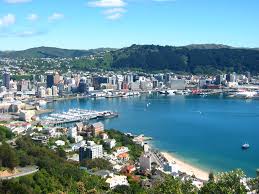 Wellington harbour was well equipped, with its two hi-tech tugs, which had replaced the old tugs following the Wahine disaster when the old tugs were found wanting. In addition there were several land-based navigation aids around the harbour, to complement those on board ship. One of the more interesting was a device carried on board that could measure the height of the swell, particularly important at the harbour entrance. "As a general rule, if the swell exceeds 5 metres, which is not all that uncommon, ships are not permitted to enter the harbour."
"The highest swell ever recorded in Cook Strait was 14.8 metres, in 2003. There weren't too many ships about on that occasion."
The earthquake on 14th November 2016 had caused some problems around the harbour. "Our container port is basically unusable at the moment and it will be some considerable time before it can be operational again. And along at the Cook Strait ferry terminal, one of the ferries had been tied up that evening, with the vehicle ramp still down, resting on the back of the ferry. The severe movement of seawater caused the ship to move away from the wharf, resulting in the ramp dropping down vertically and being damaged as a result. Again, this will take time to fix.
Speaking of the Cook Strait ferries, Mr Pryce commented on how ships generally had become larger over time. He noted that back in the 1970's and 1980's, two British passenger liners were regular visitors to Wellington's overseas terminal. "They were the Southern Cross and the Northern Star. It's interesting to note that today's Cook Strait ferries are larger than either of these old passenger liners."